Overview
The Dashboard in When I Work Scheduling shows a snapshot of things to keep track of for the day such as your daily schedule, OpenShifts, and recent activity.
Today's Schedule
The Dashboard has the Today's Schedule feature, which allows you to quickly see who's working right now, and who is going to be working within the next 12 hours. Whenever you log in to the Dashboard, you'll see a 12 hour snapshot of who should be where and when.

If you need to view details about a shift or find a replacement, click the Gear icon in the shift.

To quickly message your staff, click the Message Staff button.

Click Calendar Sync to sync your schedule to your favorite calendar app. Click here for more details.

Click the Locations button to toggle Today's Schedule to view a specific Location.

Click Expand+ to view more shifts at once on the Dashboard.

Recent Activity
You will see the most recent activity by your employees when clicking on the bell icon in the upper left corner.

After clicking the bell icon, you will see things that require your action as a manager, and if you are awaiting action from others. This also shows every action made by other employees within the account.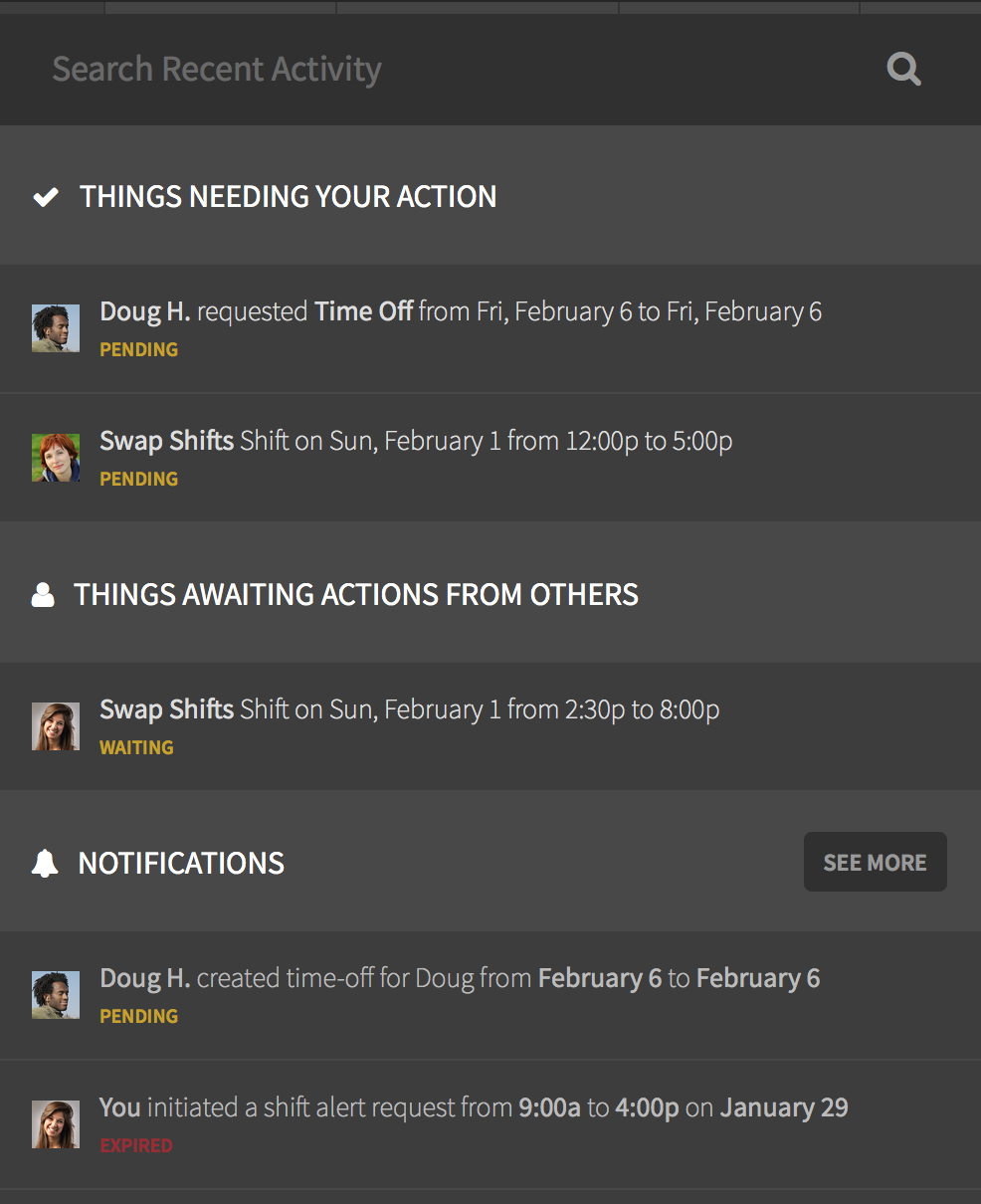 Available OpenShifts™
Underneath "Today's Schedule", you can see OpenShifts that you are available to pick up.
Note: If you'd like to see ALL OpenShifts that all employees can pick up, you'll want to go to the Scheduler to view those.