Overview
By default, each day within each pay period starts at 12:00am, Midnight. The start time affects how daily overtime is calculated and also affects the start and end date of your pay periods.
How the payroll cutoff time impacts daily overtime
If you have a shift that goes from 8:00pm to 8:00am, and your start time is set to 12:00am, it would would not calculate daily overtime for that shift since the day resets at Midnight.
For daily overtime to be calculated after Midnight, then you will want to adjust the payroll cut off time for your work days. Weekly OT calculations will also adjust to accommodate the payroll cut off time.
Note: This time will be reflected within the Attendance section for Payroll only.
Things to know before you begin
You must be a manager or account holder to change the payroll cutoff time. A manager can only change payroll settings if the account holder grants access by enabling Can Manage Payroll in the manager's employee settings.
Change the payroll cutoff time
To do this, go to the App Settings page. This can be accessed by going to your name at the top right corner.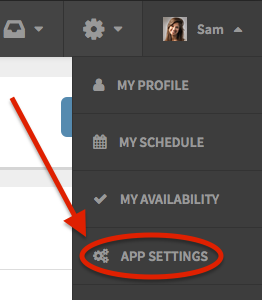 Then click the Attendance tab at the left side.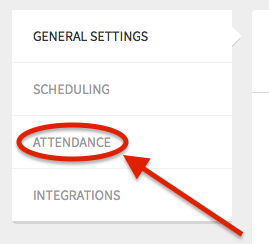 From there, scroll to the "Payroll" section. You can set the start time of your work days at the right side within the "Payroll Cutoff Time" field.

For example, if 7:00am is inputted, any hours before 7:00a will be split and count toward the appropriate pay period.