Overview
You can export data about your employees, requests, and schedules to an Excel file to keep for your records.
Employee Export
To export your employees' data, go the Gear icon and select Employees.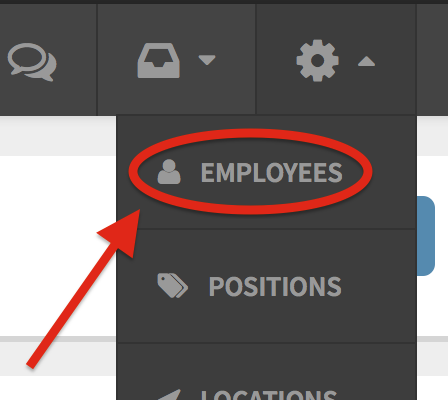 From the Employees page, click Export Employees from the More Options icon (box with three dots) to download a .xlsx.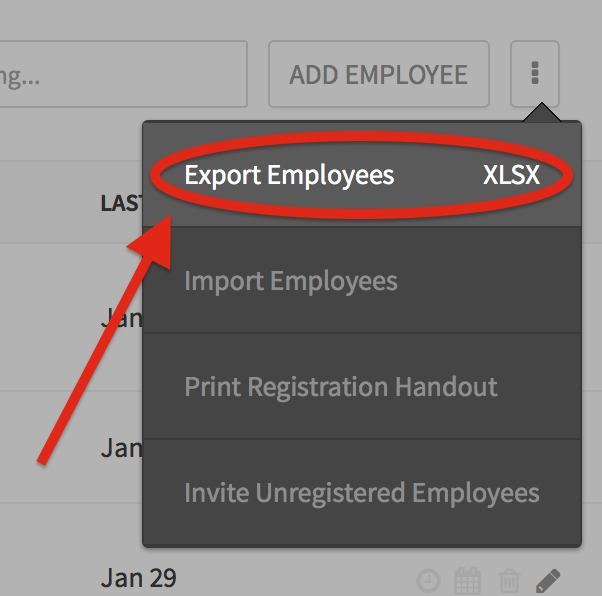 Requests Export
To export your employees' requests, select View Requests from the Tray icon at the top of the screen.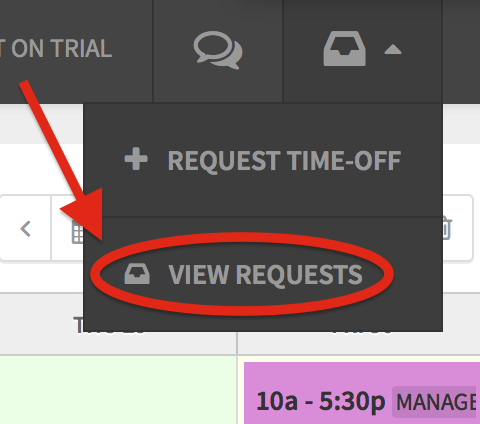 From there, select the Export button at the top right corner.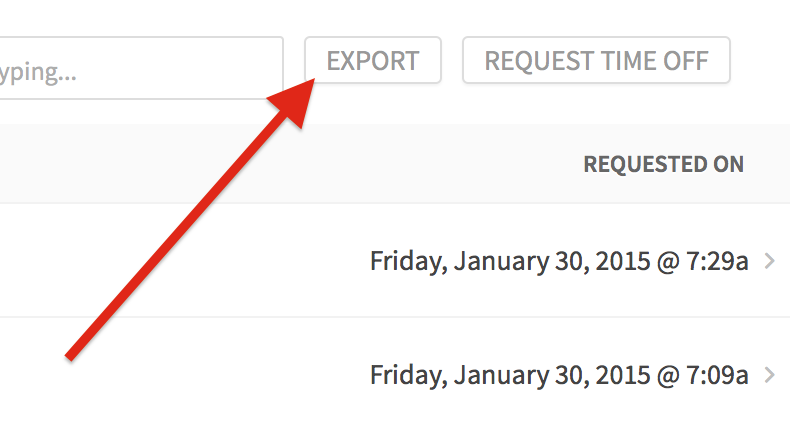 This will prompt you to input a date range of requests to export. You can choose to export request data for all employees or export data about specific employee's requests by inputting their names.
To choose specific employee names, you will want to click on the plus symbol and start typing out a name or select a name from the drop down.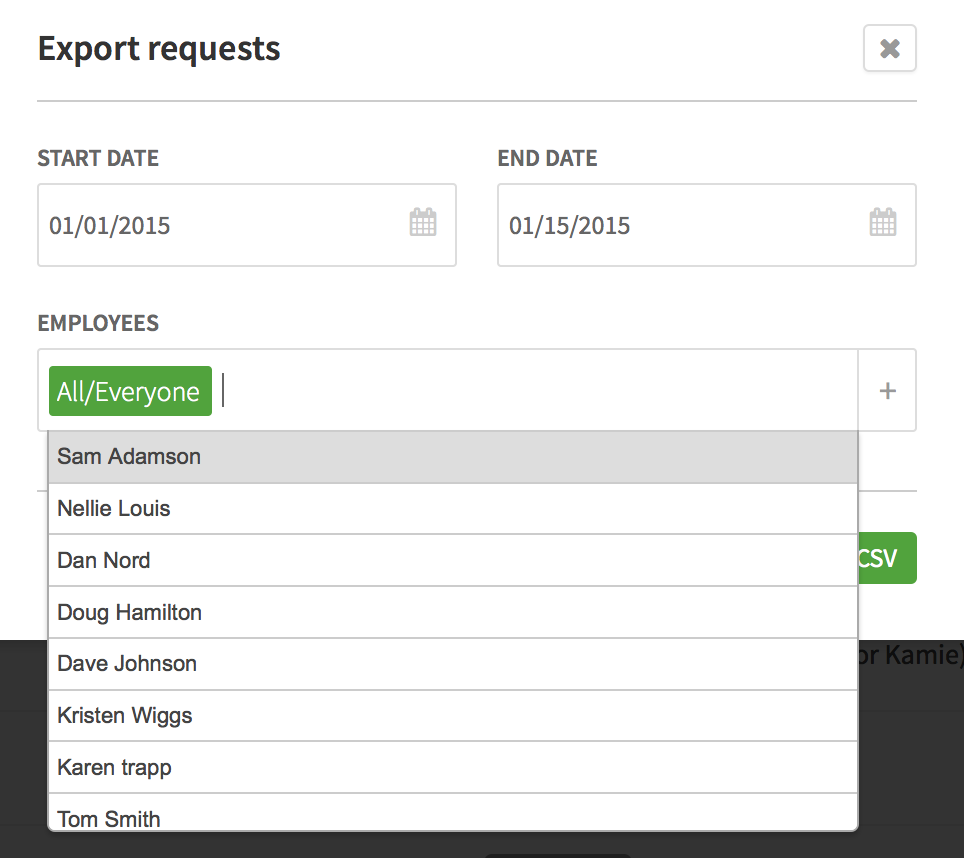 Depending on what file type you prefer, click XLSX or CSV to download.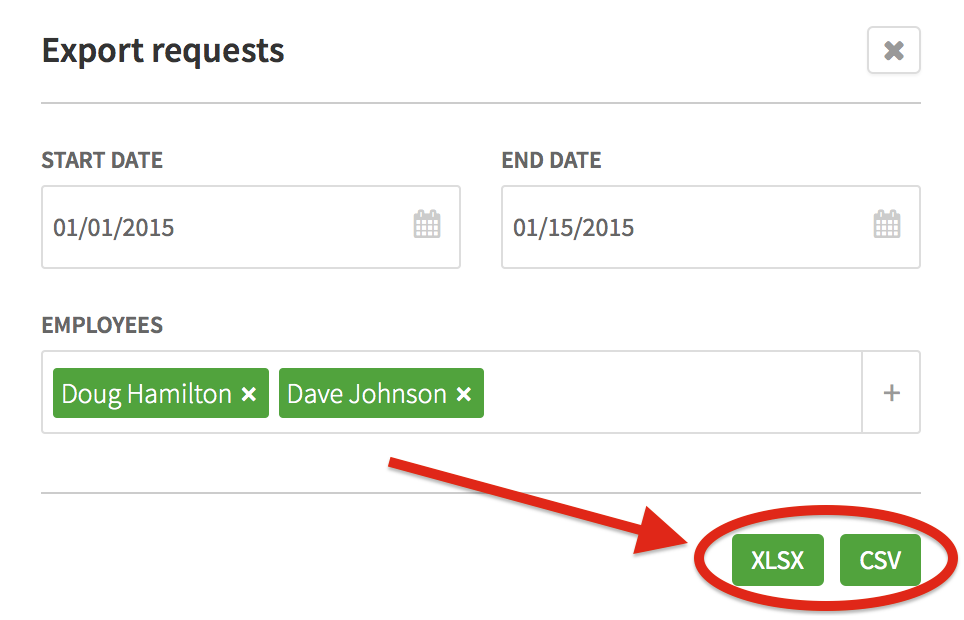 Schedule Export
Your schedule can be exported by going to the Tools icon of the Scheduler and selecting Export Schedule.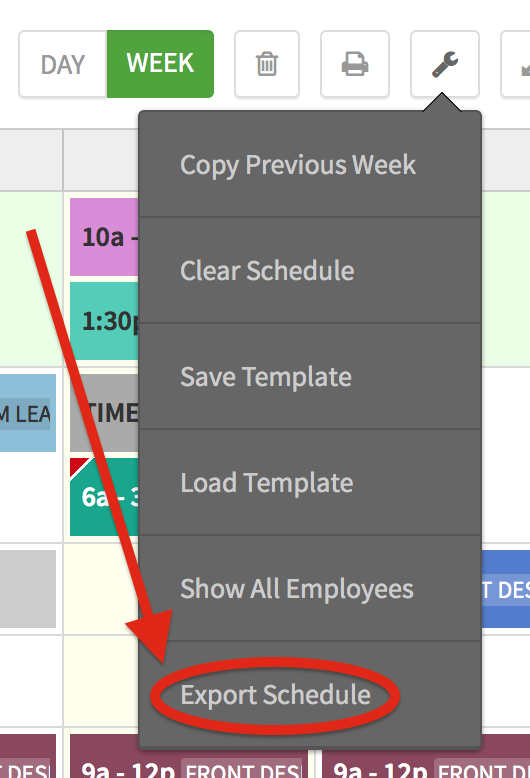 Choose a date range and choose the options you'd like to see within the export. For example, if you just want to see shifts for a certain Schedule, choose a specific Schedule from the drop down.
To export all of your schedules no matter what, keep everything as "All".
Check "Split into separate schedules" if you'd like each schedule to have it's own page.
Note: If you'd like to see the shifts of deleted employees, make sure to keep the employees section as "All".
Click Export to download the file to your computer.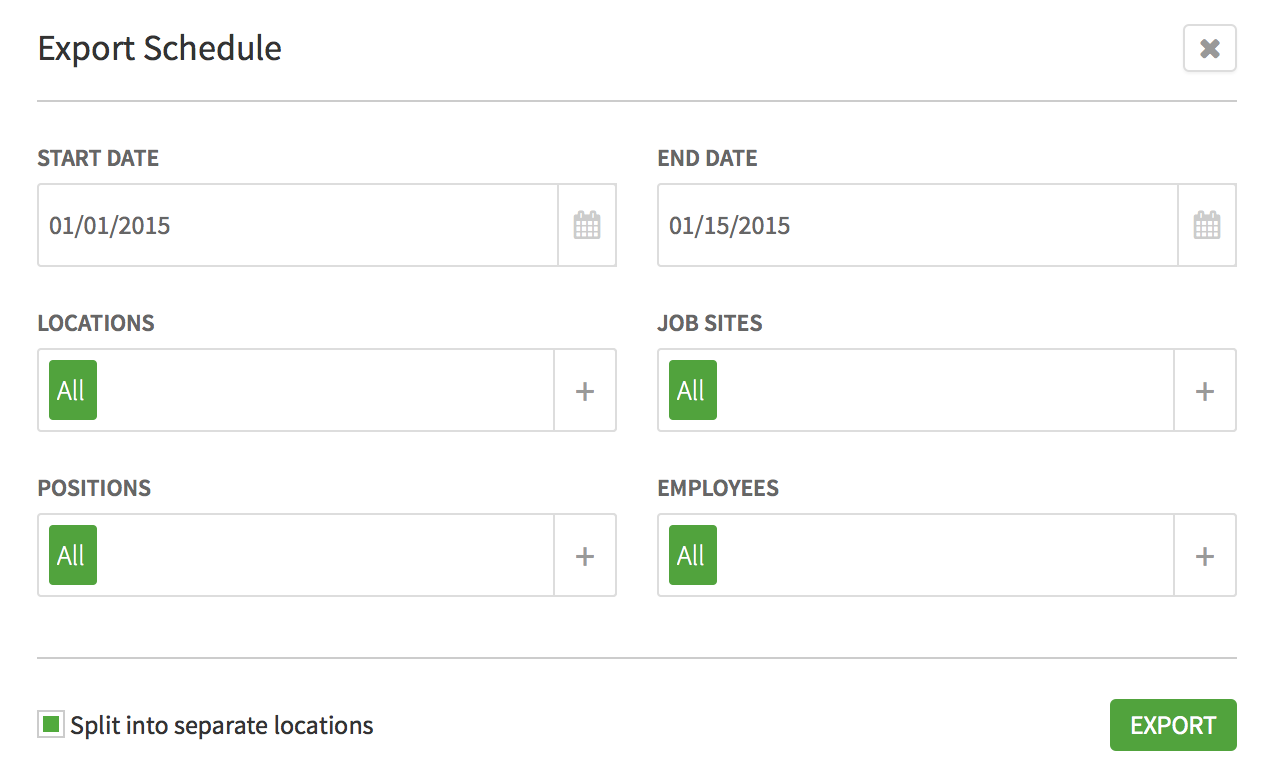 The Export will include your employees' total wages and hours scheduled on the first sheet. The second sheet will contain a list view of the schedule within the date range specified.
Note: The Export includes unpublished shifts.