Overview
Change your email address to ensure all email notifications, shift reminders and team emails are being sent to the correct email address.
You can also change your email address on from your computer or iPhone/iPad.
Things to know before you begin
Supervisors, managers, and account holders cannot edit a registered employee's email address. Only the registered employee can edit their email address for security purposes.
If you have multiple accounts with When I Work, we will bulk update your email address for you.
The new email address will become the email address you use to log into the When I Work app.
Edit your email address
1) From the When I Work Scheduling app, click on the Menu button on the top left of the screen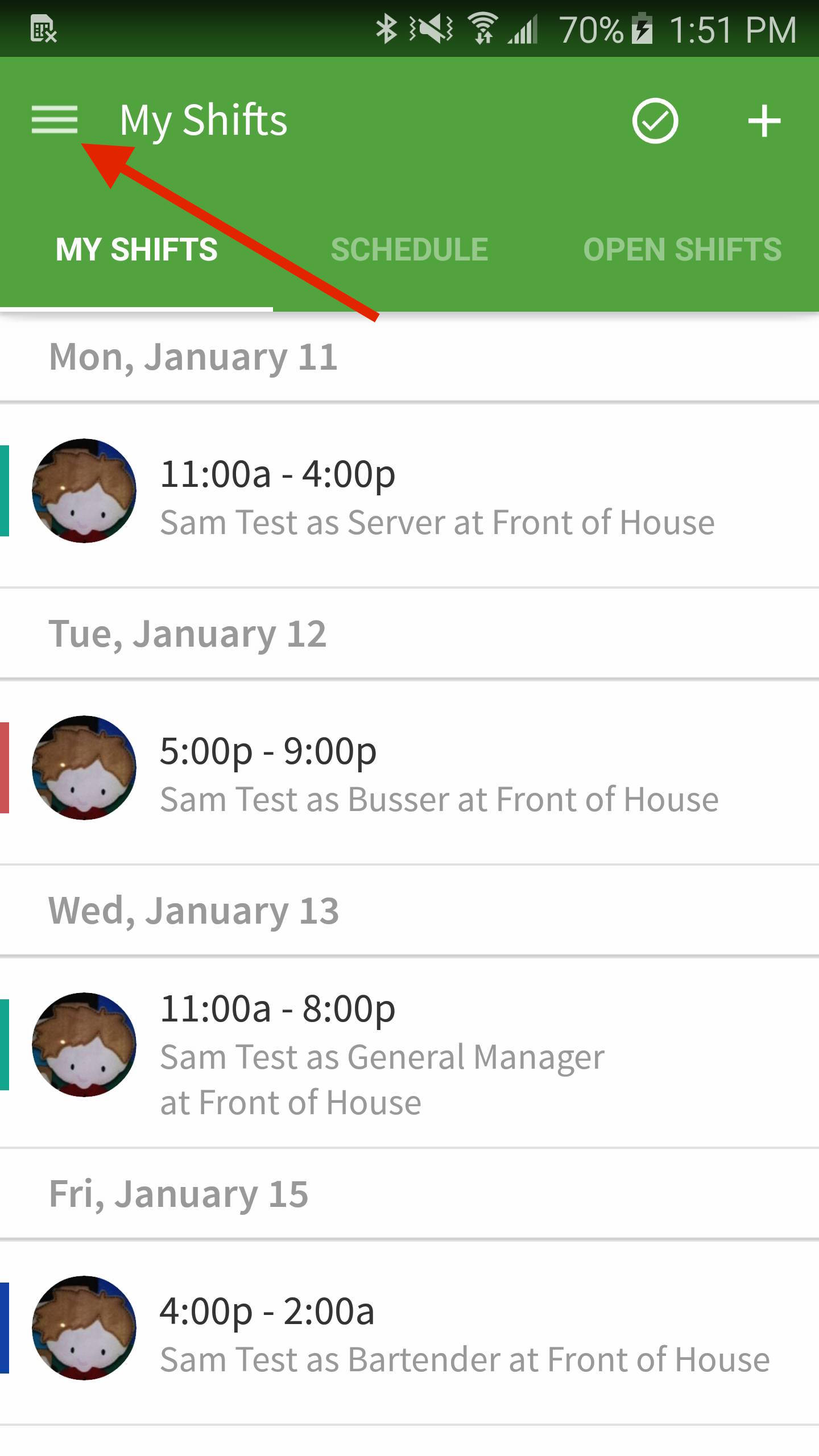 2) Select Profile & Settings from the Toolbox list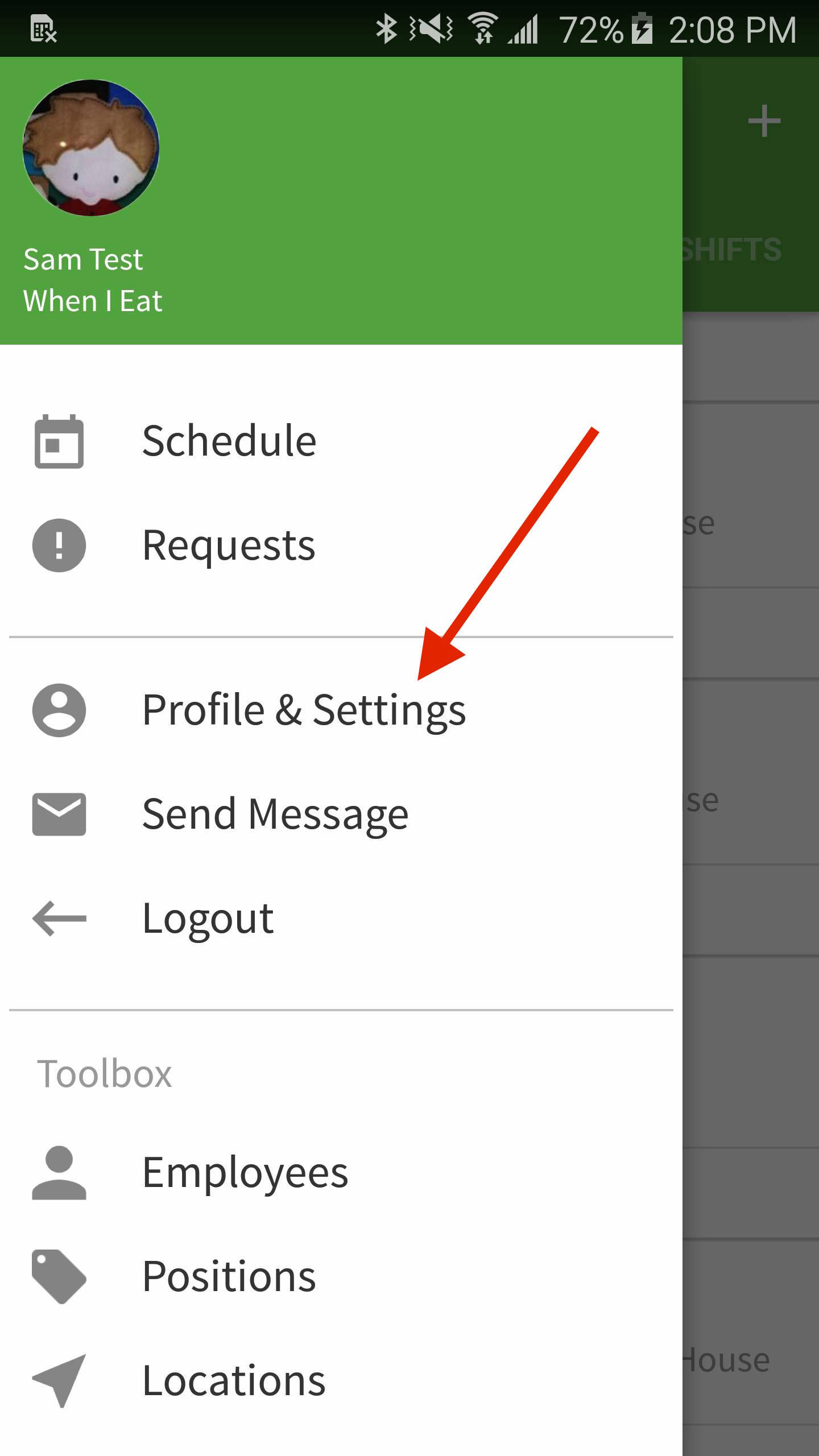 3) This will bring up an editable version of your Personal Profile. In the Email line, enter in your new email address.
4) When you have completed editing your email address, click the Checkmark icon on the top right of the screen. If you do not click the Checkmark icon, your new email address will not be stored and you will need to start over.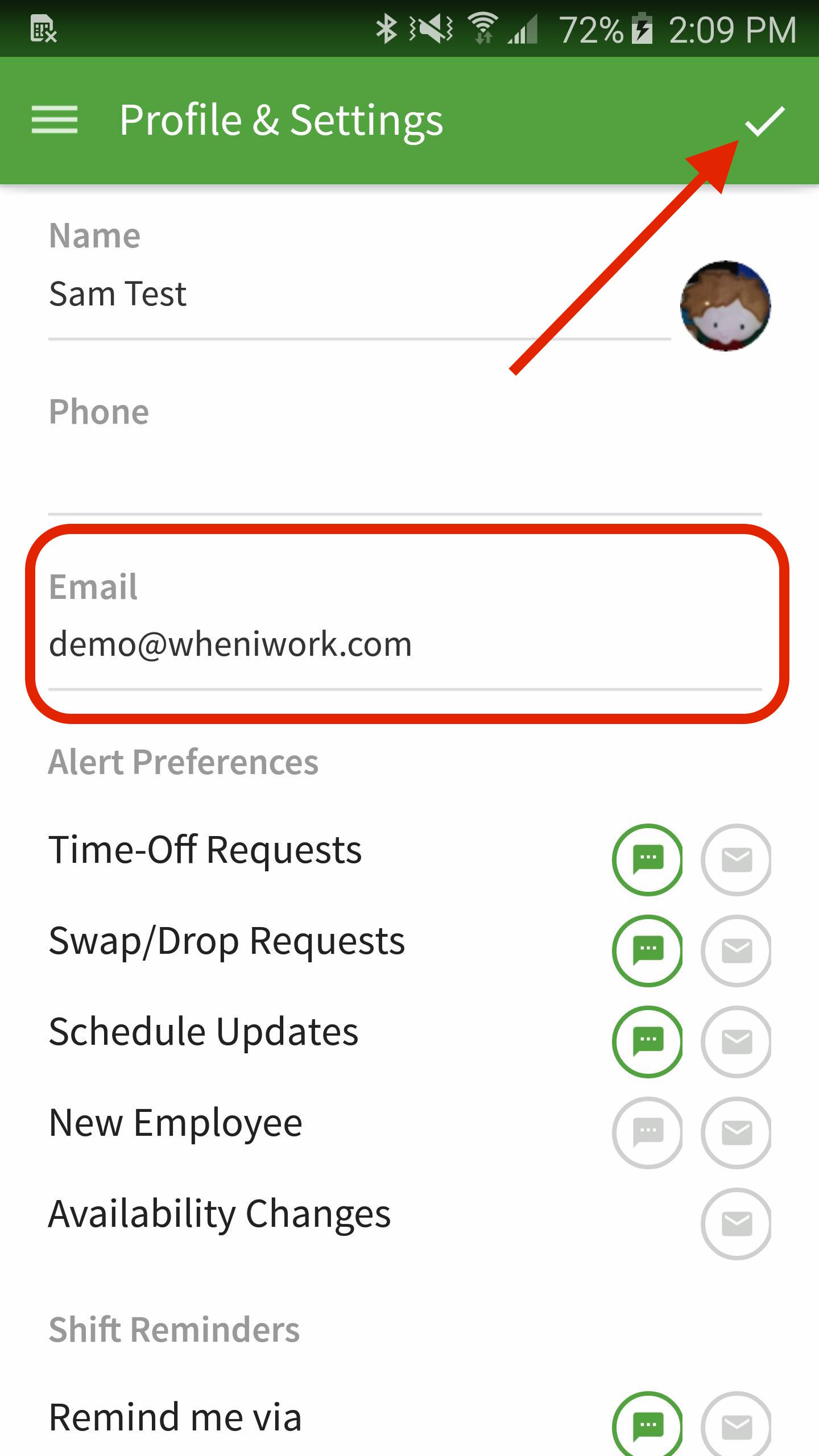 5) A confirmation message will appear at the bottom of the screen with Profile Saved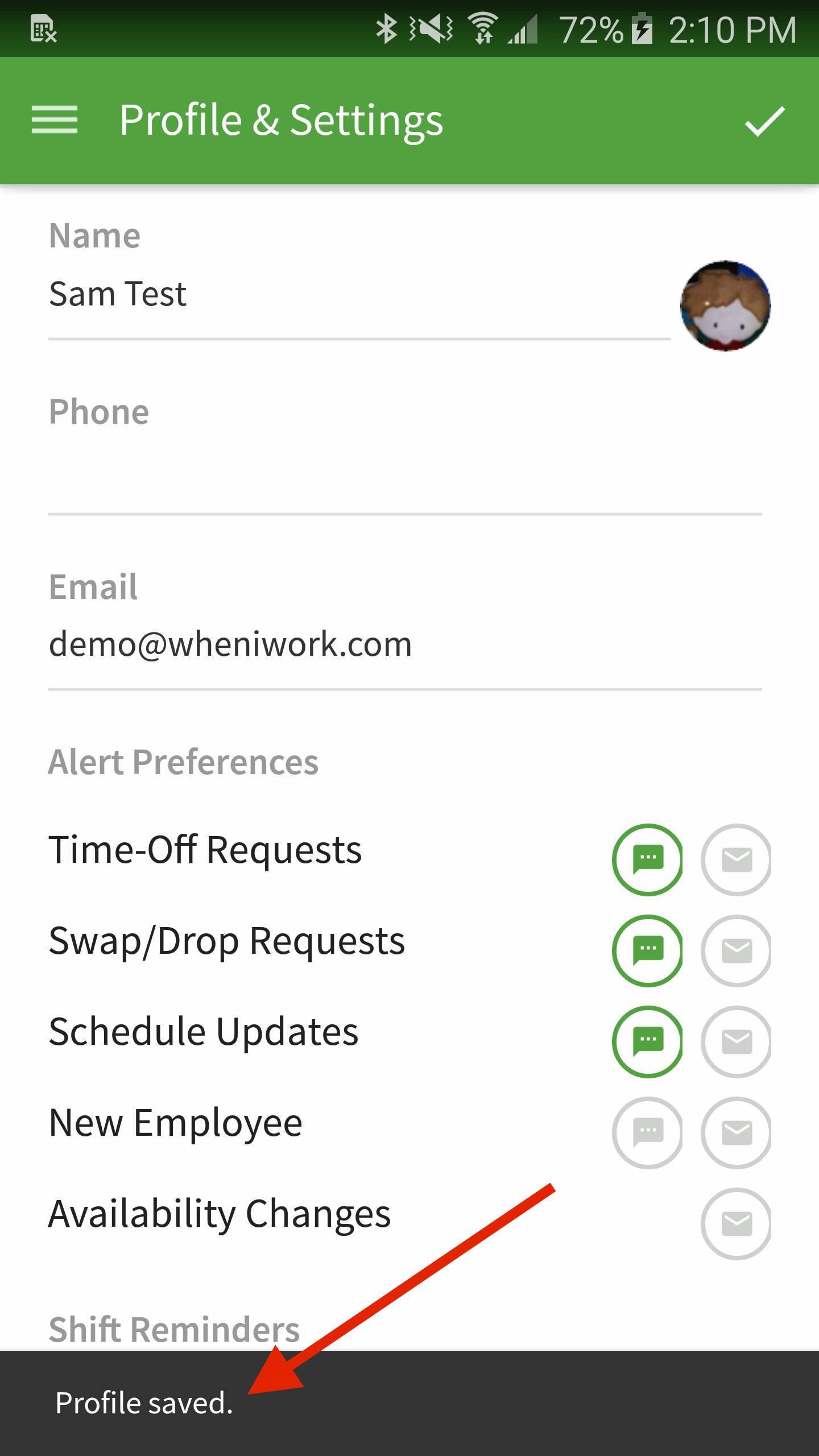 6) The new email address will appear on your Profile and will be the email address you use to log into the When I Work app.