Overview
Use month view to view the schedule, add shifts, edit shifts, and print shifts for an entire month. Because month view offers fewer features than week/day view, we recommend using month view to review and fine tune the schedules you've made in the other views.
Things to know before you begin
Month view is available for accounts on current, paid plans with 200 or fewer users. If you're on a paid plan but do not see month view, your account may be on a legacy plan. For example: Basic (Limited).
Some features are not available in month view:

Positions view
Time off requests
Availability
Clear schedule
Drag and drop for shifts
Actions under the wrench icon (copy previous, templates, and so on)
Viewing the Schedule
Each day of the month is represented in month view. Up to 6 shifts can be shown for a single day.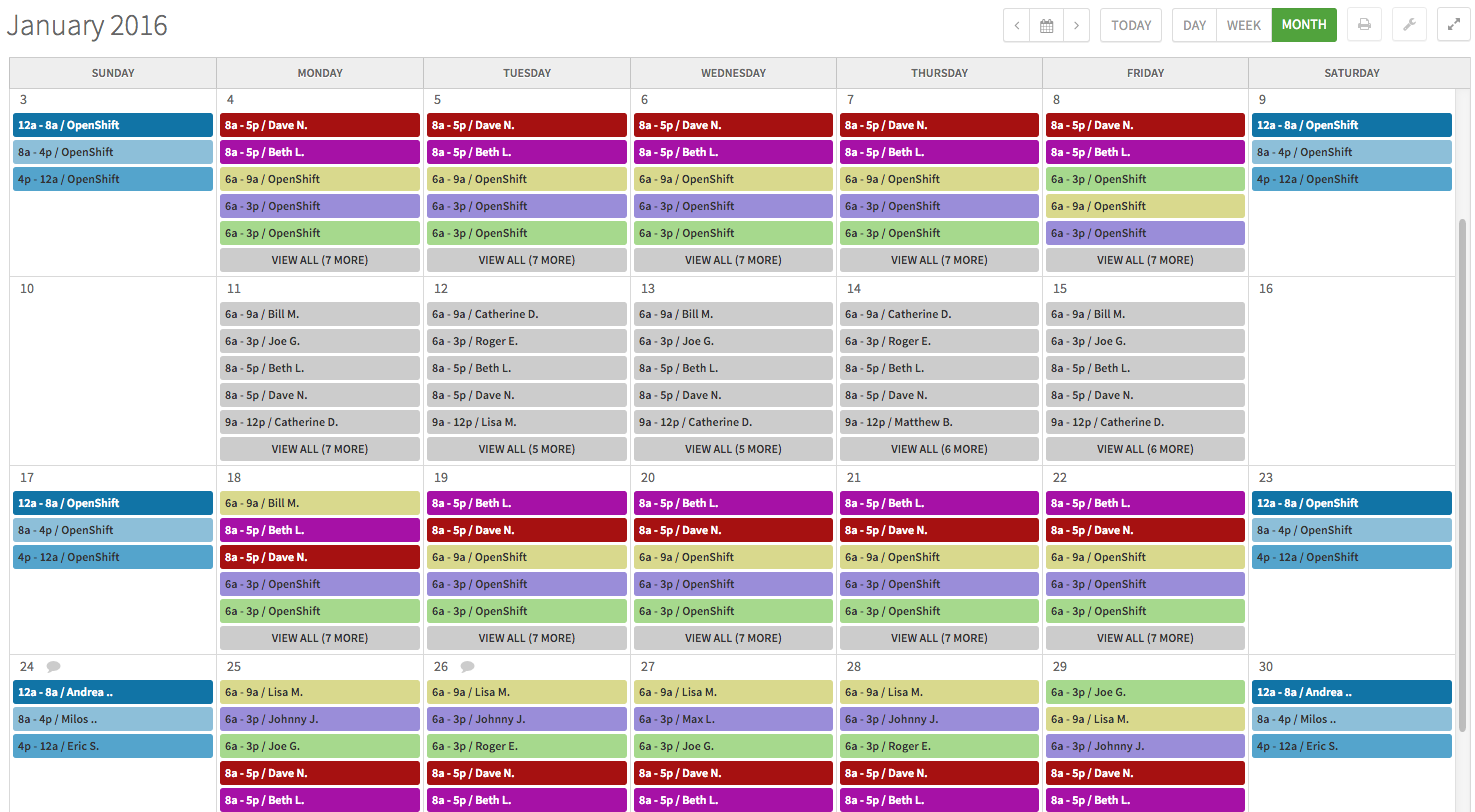 Days that exceed 6 shifts display the View All button..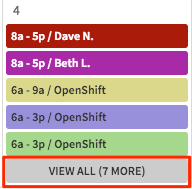 Clicking View All shows all of the shifts scheduled for that day.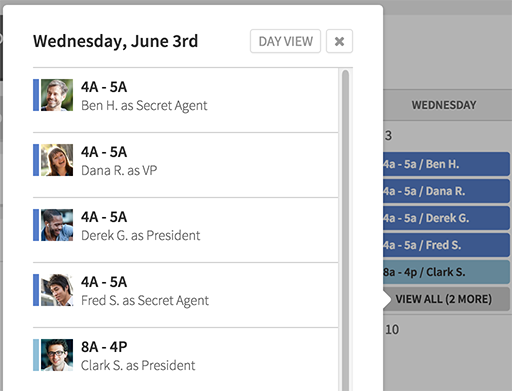 If you create an annotation from week/day view, the details about the annotation appear in that day's cell. Currently there is no way to create an annotation in month view.
Adding/Editing Shifts
In the upper right corner of each day there is a (+) icon you can click to add a new shift. Adding a new shift will present you with the shift creation popup. Be sure to choose the employee you want to create the shift for!
Click on any shift in either the day's cell or the View All list to edit the shift.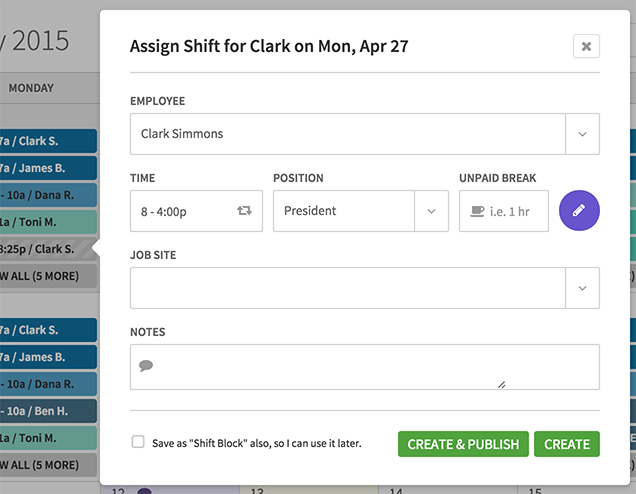 Alternative for Customers with Legacy Plans
When I Work is happy to offer a workaround for customers on legacy plans!
You can use the Calendar Sync button on the Dashboard to generate an .ics (internet calendar subscription) link to the schedule which you can paste into a calendar app like iCal, Outlook or Google Calendar. This will allow you to and view/print the schedule in a month view.