Overview
Use month view to view the schedule, add and edit shifts, and print shifts for an entire month. Because month view offers fewer features than day or week view, we recommend using month view to review and fine tune the schedules you've made in the other views.
Considerations
Month view is available on most paid plans. To see if your plan includes month view, check the Account & Billing page.
Some features are not available in month view:

Positions view
Labor budget
Availability
Dragging and dropping shifts
Wrench menu actions (using templates, clearing the schedule, copying previous schedules, etc.)
View the schedule
To switch to month view, click Month in the drop down menu above the schedule. Click and above the schedule to switch between months, or click    to select a month.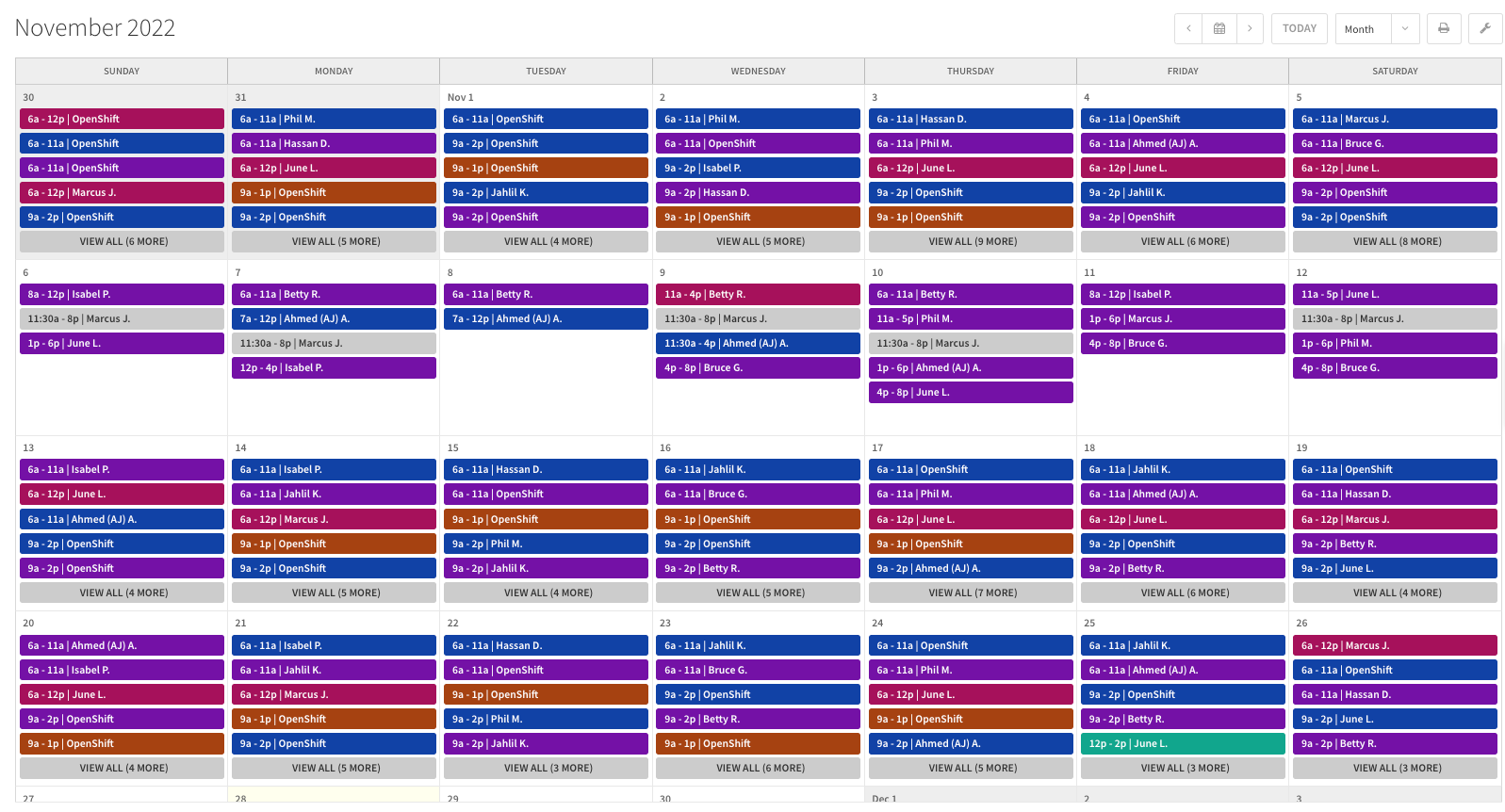 Month view displays up to 6 shifts for a single day. If there are more than 6 shifts scheduled, click View All at the bottom of a day in the schedule to see more shifts.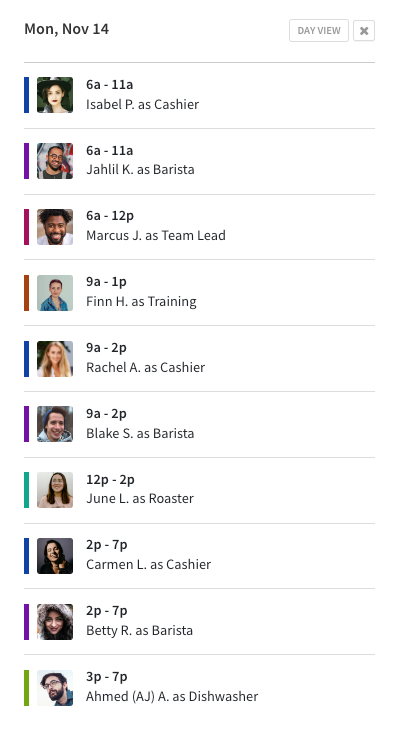 View an individual user's schedule
If you'd like to view a month's schedule for an individual user, click the User menu to the left of the schedule, then select a user from the list.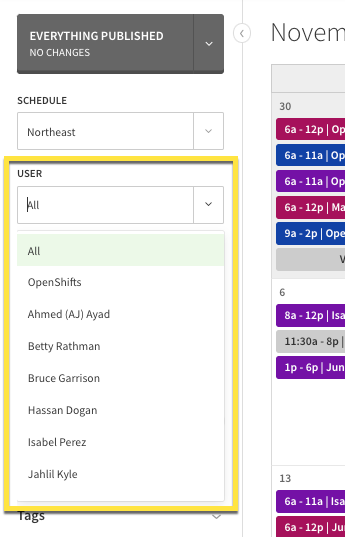 For more schedule filtering options, check out Schedule Filtering.
Modify the schedule
Add a shift
To add a shift while in month view, hover your pointer over the day you need to add the shift to, then click the    icon that appears in the top-right corner of the cell in the schedule.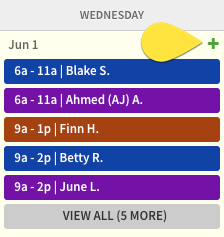 Edit a shift
Click on a shift to edit its details. If a shift isn't displayed click View All, then click the shift you need to edit from the list.
Print the schedule
To print the schedule in month view, click More button then Print Schedule above the schedule.
Due to size limitations, the printout only displays up to 7 shifts per day. To print out all your shifts, switch to day or week view. Check out Schedule Views and Printing the Schedule for more information.