Overview
Setting up your personal time zone ensures that you are viewing shift start and end times properly.
You can also set your time zone from your computer.
Things to know before you begin
Managers and account holders can set the time zone for your workplace. The workplace's timezone can be different than your personal timezone.

If you are in a different time zone than the manager, please contact your manager to ensure shifts are scheduled properly.
Please connect with our Customer Care Team to decide on how to best set up your business in multiple time zones.

This article contains images of the When I Work app on an iPhone. Although the app looks slightly different on an iPad, the app works the same on both devices.
Set your personal time zone
1) From the When I Work Staff Scheduling app, tap the More tab at the bottom of the screen.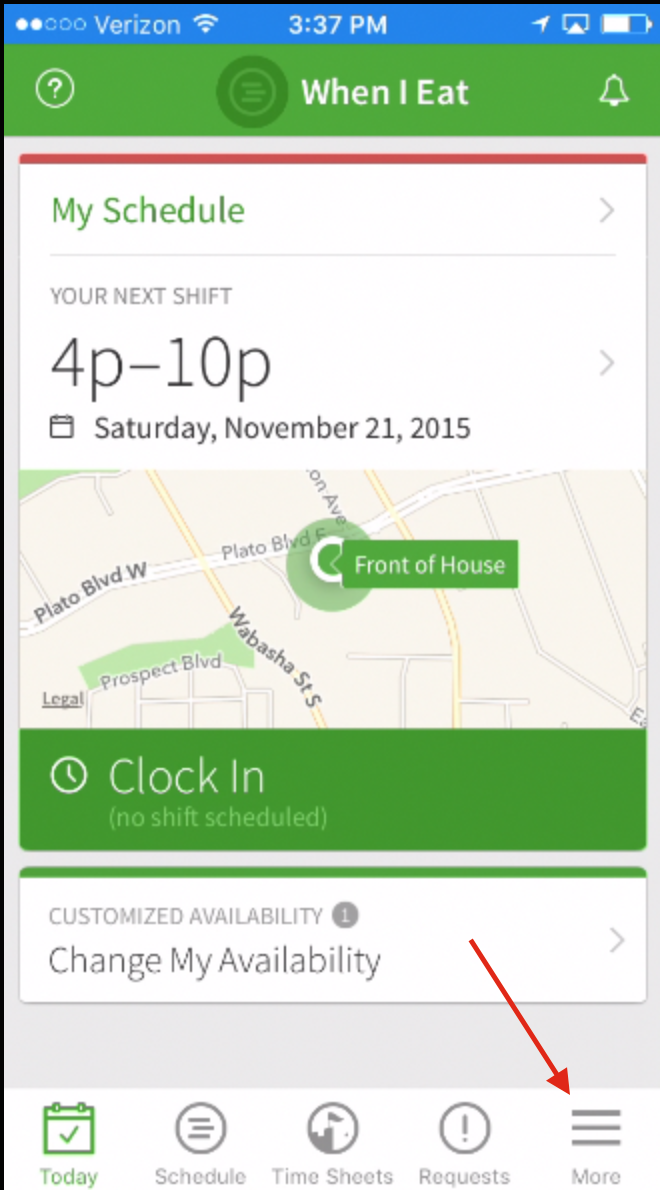 2) Select Profile Settings from the Toolbox list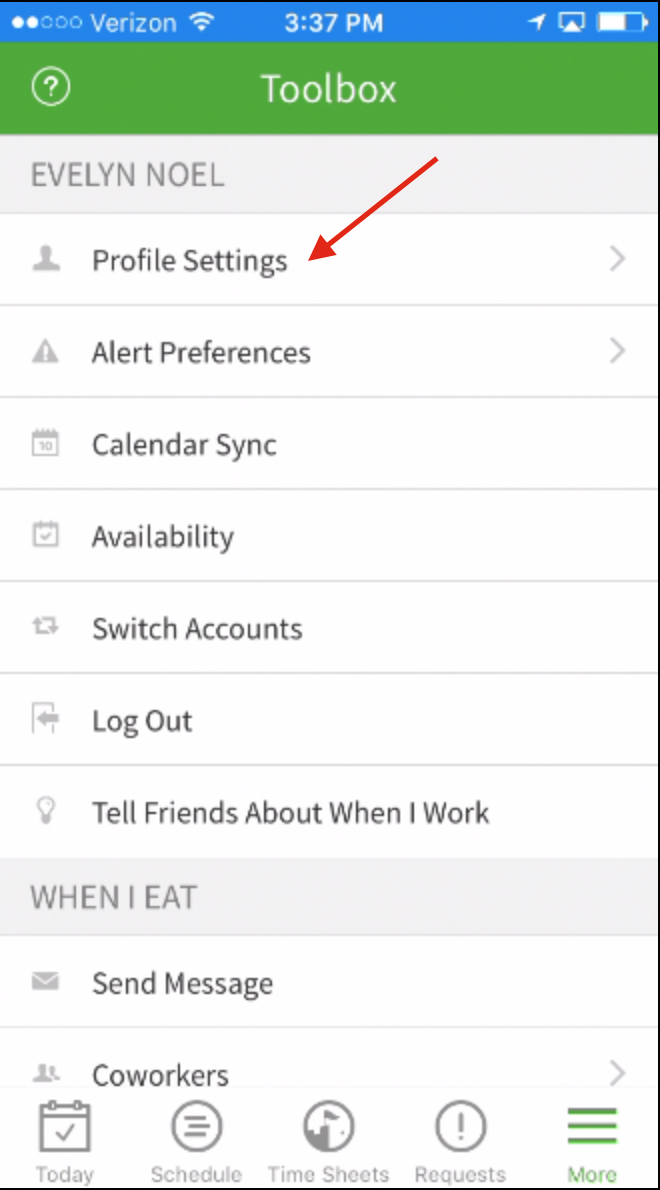 3) Click Edit on the top right of the screen.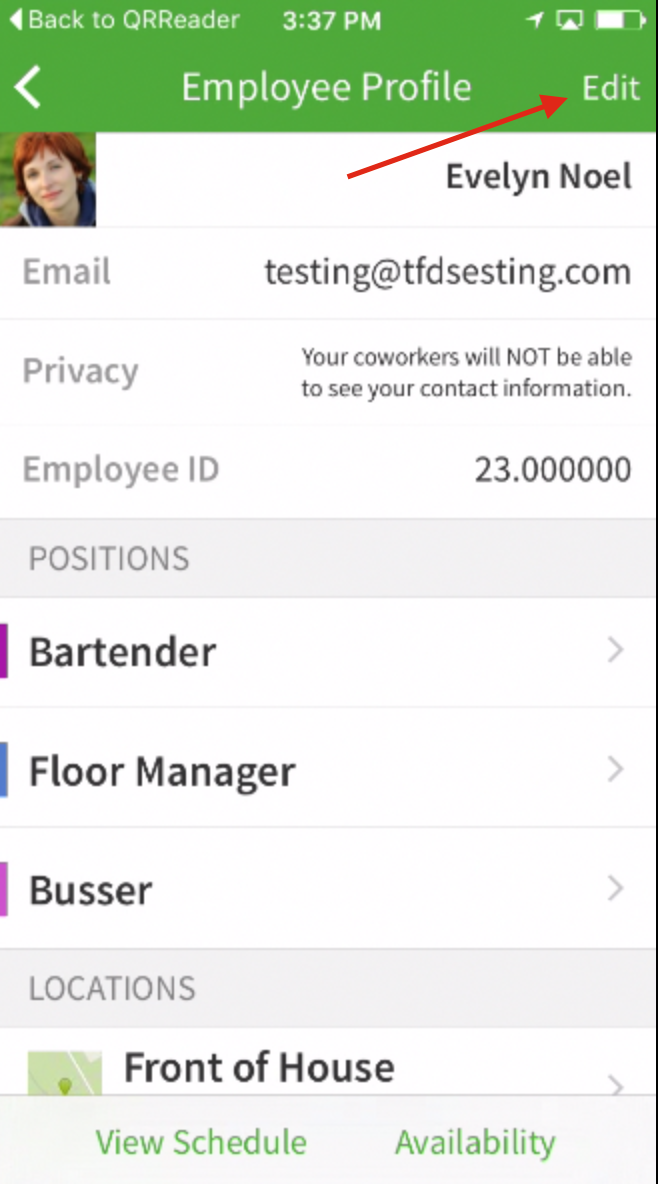 4) On default, the Personal Time Zone is the same as the App's Time Zone. Click the Time Zone to edit.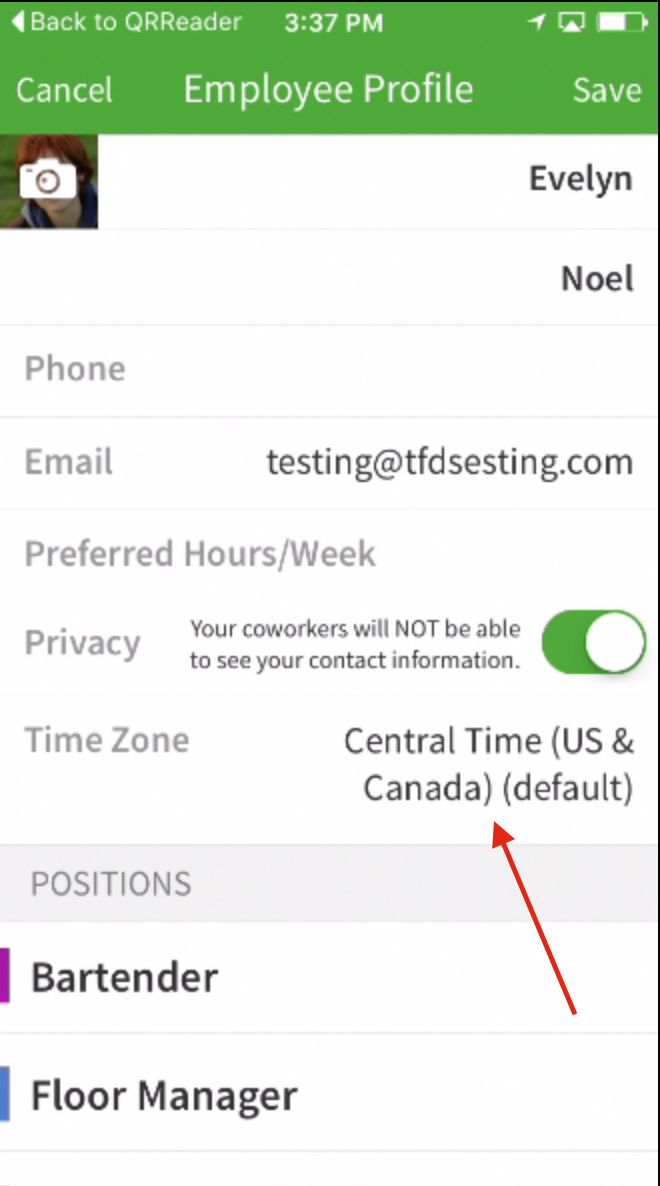 5) At the bottom of the screen, you can scroll to pick the correct Personal Time Zone. Click "Save" on the top right of the screen. If you do not click Save, your Time Zone option will not be stored/ applied to your schedule and you will need to start over.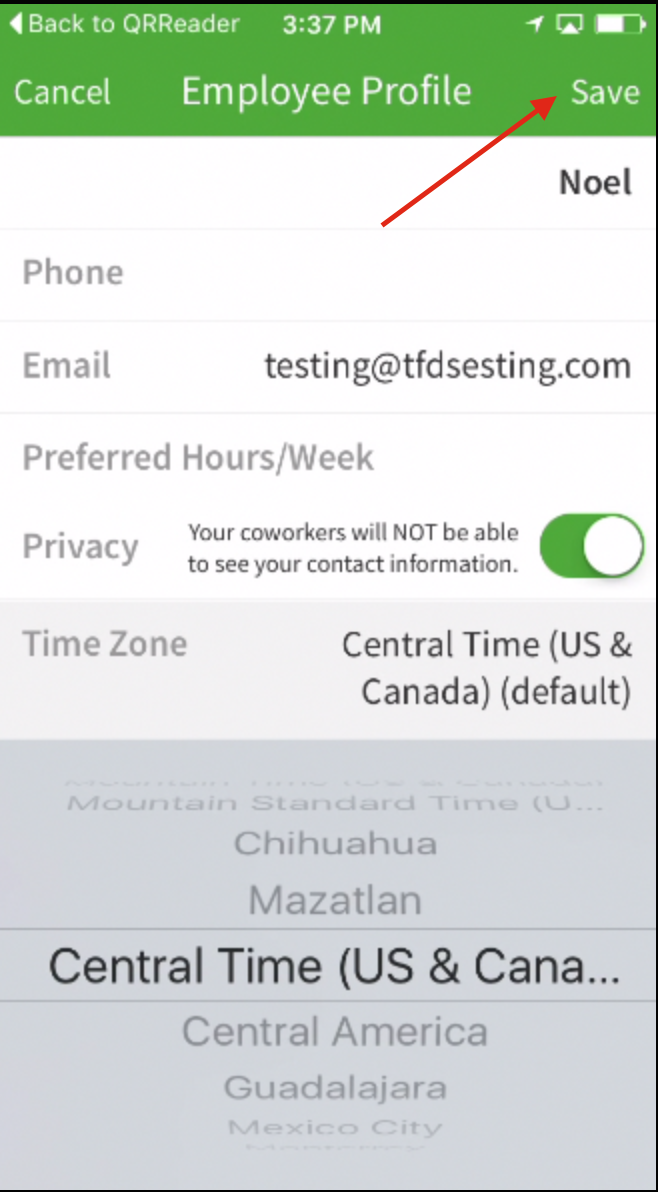 6) Your Schedule, Shifts, Requests, and other time figures will now be visible through your new Personal Time Zone!