Overview
When you are billed, When I Work sends an email invoice to the email address that is connected to the account's credit card. Every invoice is added to your Invoice History.
Things to know before you begin
You must be the account holder to view invoices.
Viewing your invoices
To access your Invoice History, go to your name at the top right corner.
Select Account & Billing.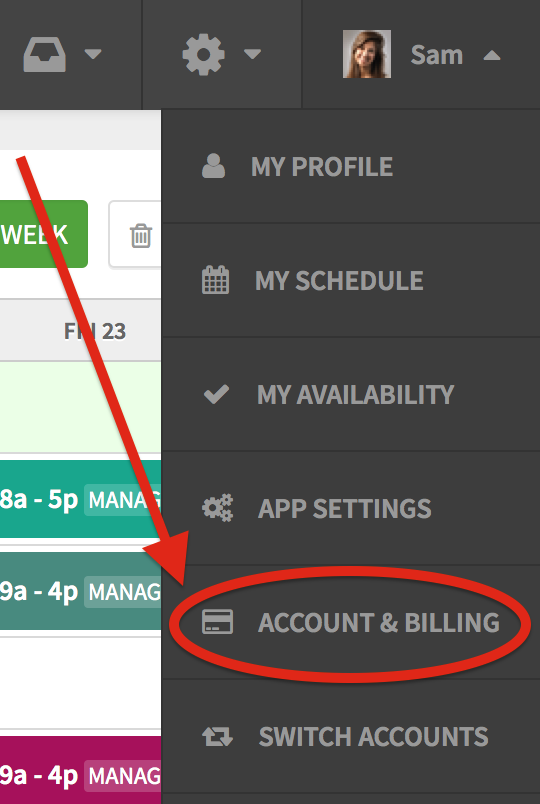 If you scroll down, you can see all transactions made by your credit card in the Invoice History section.

If you'd like to print out an invoice, hover over the printer icon associated with the payment under the Receipt section.