Overview
Use a job site if you schedule employees for shifts that are outside of the office or store. A Job Site might also reflect additional detail that you want to tag to a group of shifts.
For example, if you operate a catering company, you might use Job Sites to establish an event or venue that you want to tag a group of shifts to.
You can also create job sites from your computer or Android phone.
Things to know before you begin
You must have supervisor, manager, or account holder user privileges to add a job site.

Supervisors can only create/ edit/delete job sites for locations they are tagged to.
Managers and account holders can edit all Job Sites across all locations.

This article contains images of the When I Work app on an iPhone. Although the app looks slightly different on an iPad, the app works the same on both devices.
Things to do before you begin
Make sure the
When I Work Staff Scheduling app
is installed on your iPhone or iPad.
Create a job site
1) From the iPhone/iPad app, click the More tab at the bottom right of the screen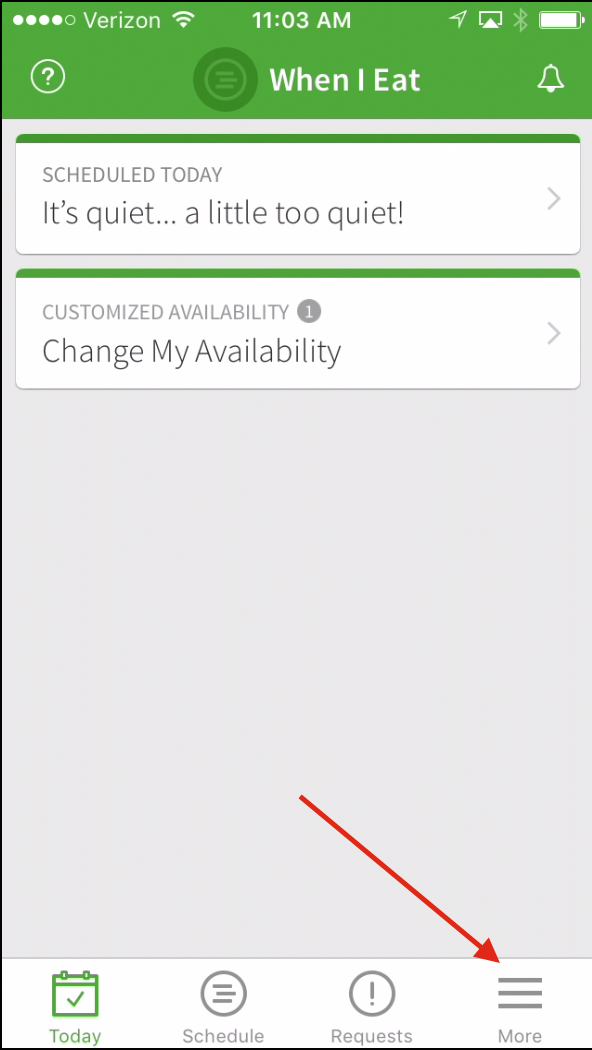 2) Select Job Sites from the Toolbox menu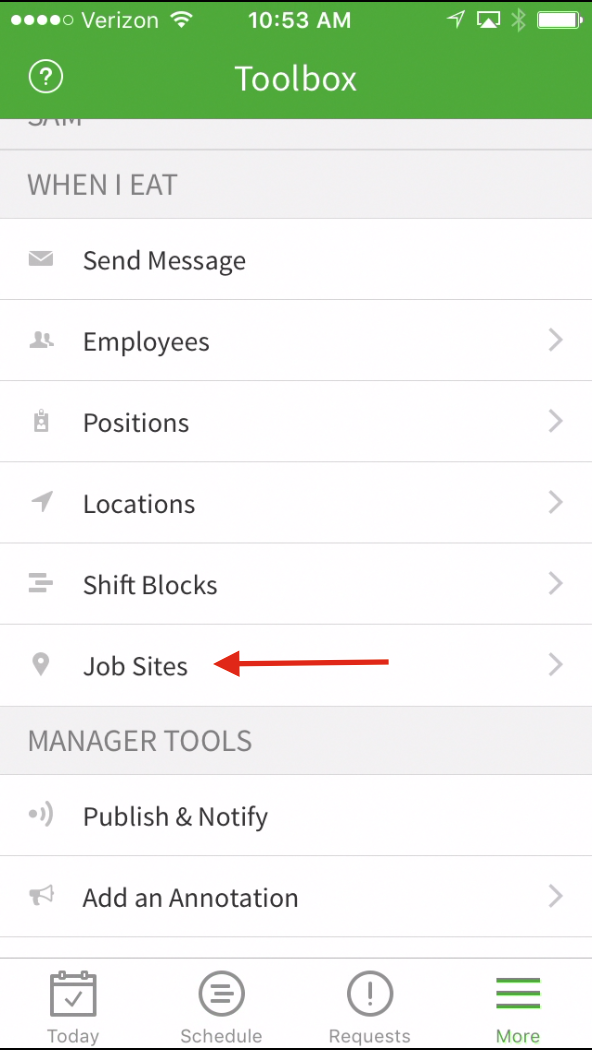 3) On the top right of the screen, click the + icon to create a New Job Site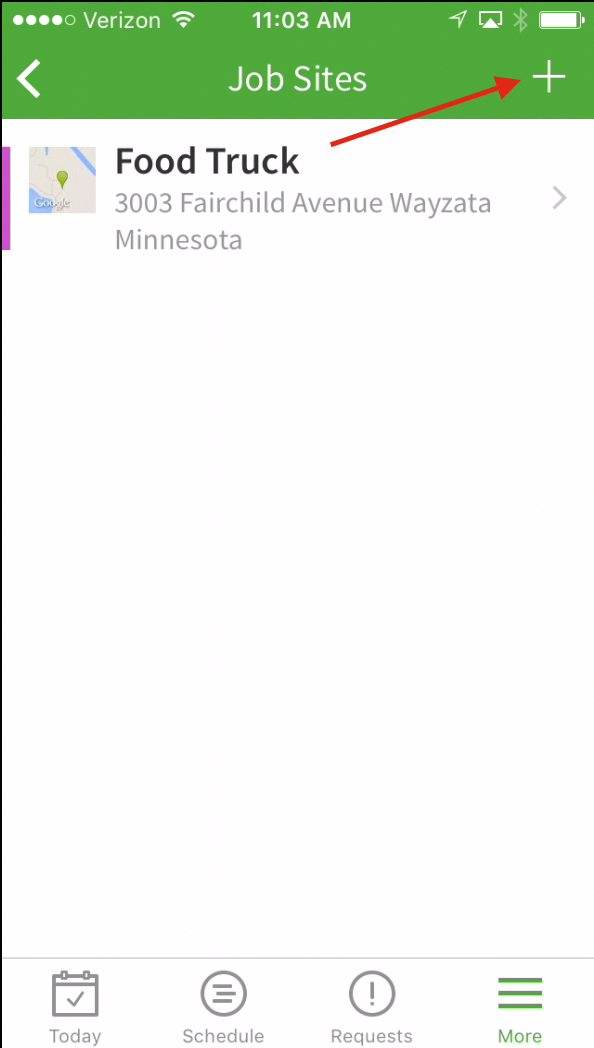 4) Click the color wheel to assign a color to the New Job Site.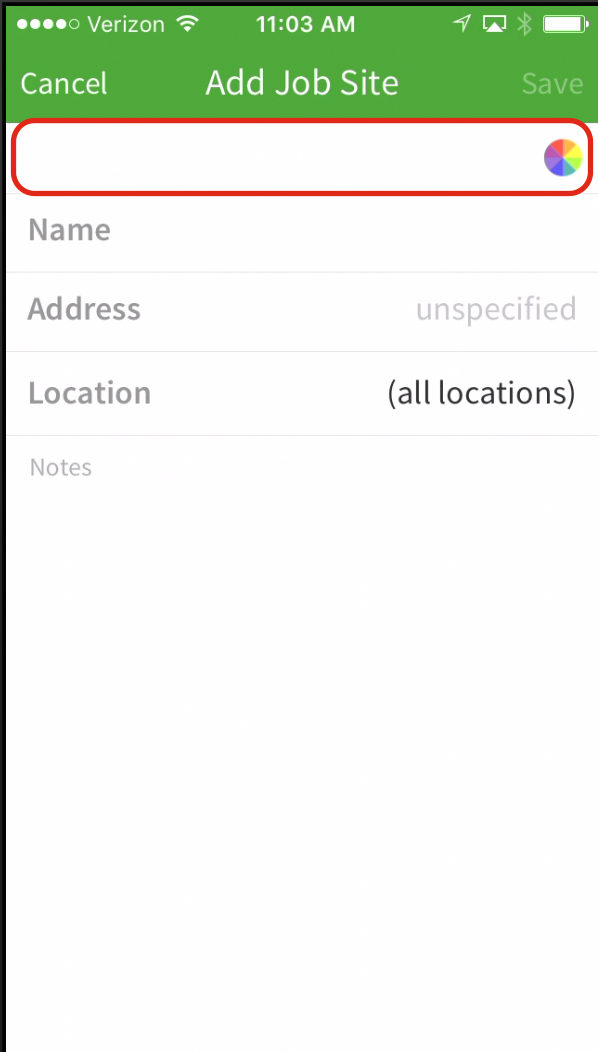 5) The Color Wheel shows up at the bottom of the screen. For this example, we selected Light Pink for this job site.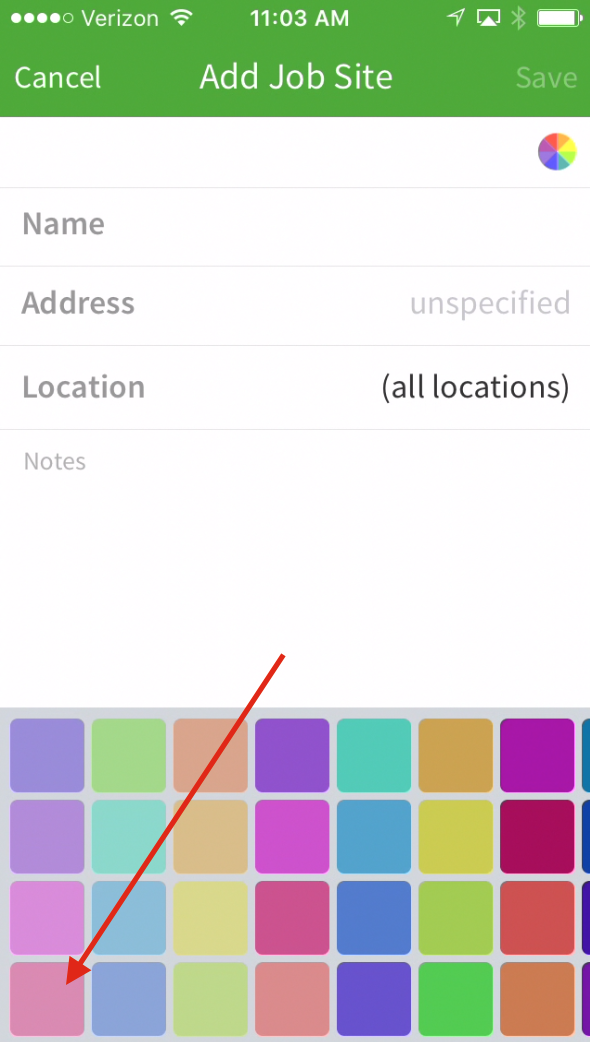 6) Enter a Job Site Name, Address, and Job Site Notes.
Notice when you add a physical address, we will drop a GPS pin for you to visualize on the map. If no physical address was added, there will not be a map for you to see.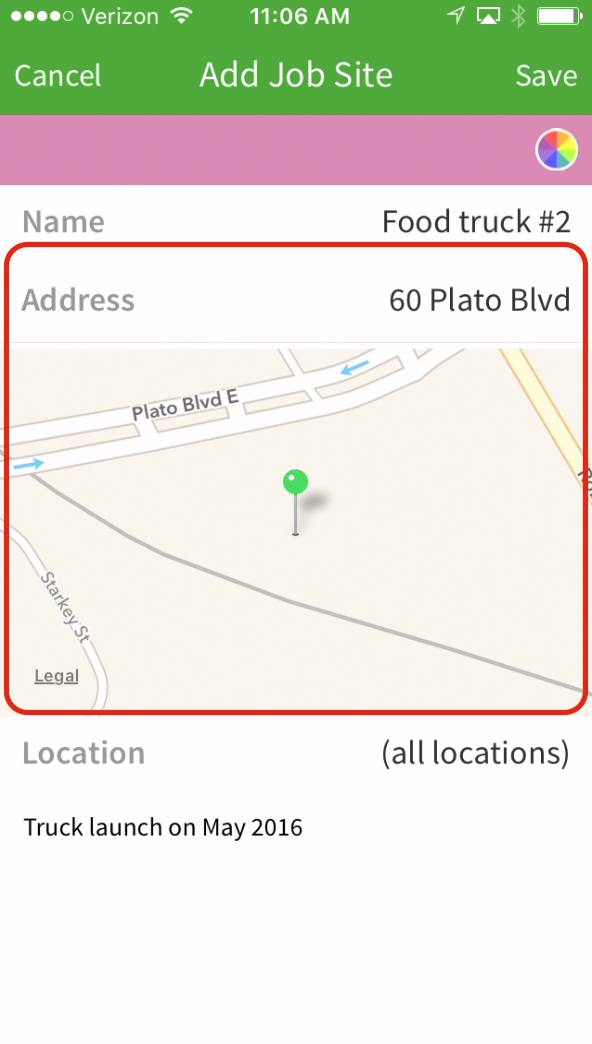 7) Tag the Job Site to the correct Location(s). In this example, this New Job Site is a Food Truck associated with "The Awesome Shop" Location.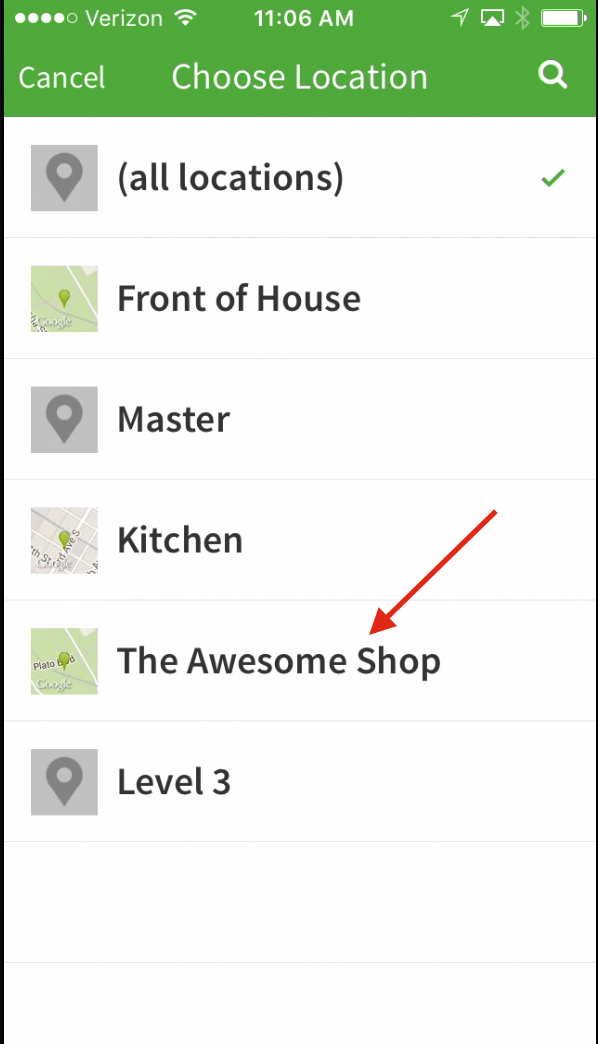 8) When you are finished creating your New Job Site, click Save on the top right of the screen.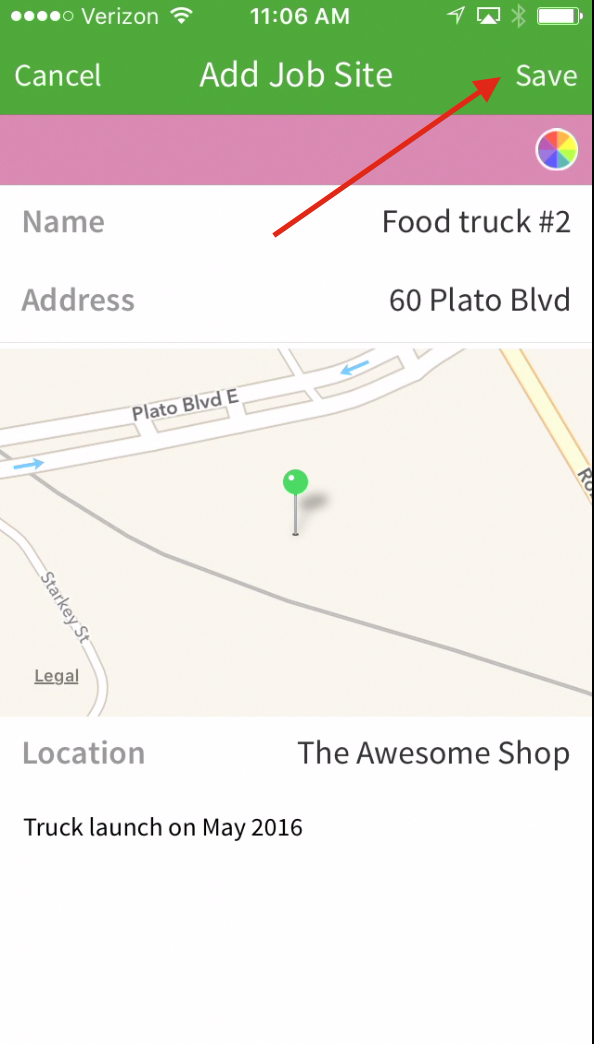 9) A confirmation screen will pop up and ask you to click "Save" again. If you do not click Save, your options will not be stored and you will need to start over.