Overview
Create Job Sites to assign to shifts. Job Sites help indicate a specific place, area, or even a client name for your employees to work. This can come in handy for any business that dispatches employees or designates what area of a business an employee will be working.
If you're looking for help on deciding between using Locations or Job Sites for your business, check out our page titled Locations vs. Job Sites.
Creating a Job Site
Click the Gear icon and select Job Sites.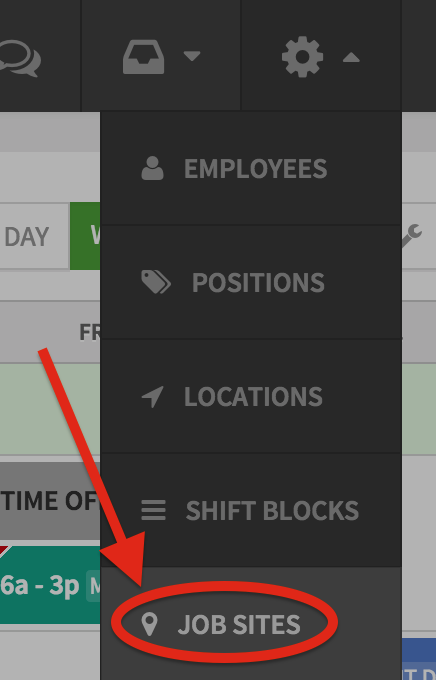 From this page, click Add Site at the top right corner.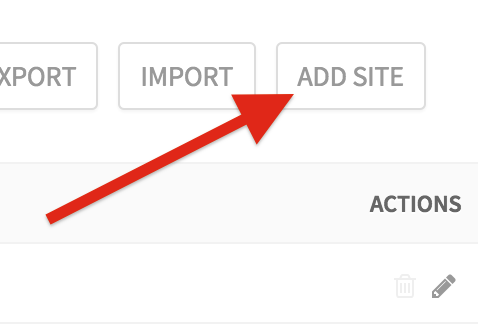 A window will popup with the following fields to fill in: Name, Location, Color, Address, and Description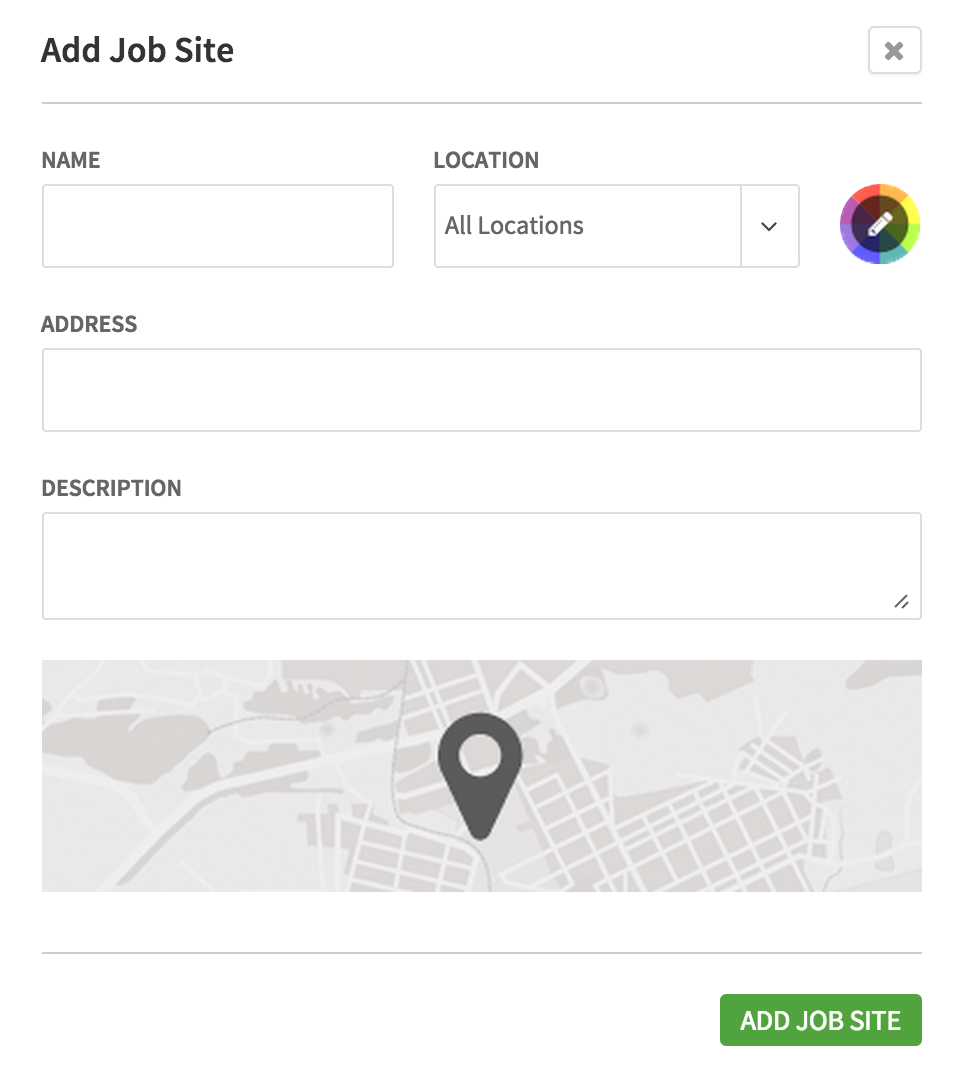 Name:
At a minimum, you must add a name for the Job Site.
Location:
If you have multiple locations set up, you can make it so that your Job Sites only appear at certain locations or you can have it apply for All Locations.
Color:
You can also assign each Job Site its own color using the color wheel, which can come in handy for filtering Job Sites in the Scheduler to ensure proper coverage.
Address:
Input a street address or GPS coordinates into the Address field if you'd like your employees to be able to see where they need to be for their shift. If your address is inputted in full, a map will populate underneath the description. This is also important if your company is using our Attendance feature for your employees to clock in.

Description:
Input any type of special note that your employees should know about this Job Site. They will be able to see these notes on their My Schedule pages.
Tagging Job Sites to shifts
To assign a shift to occur at a specific Job Site, you will first need to a create a shift and then tag it to a Job Site from the Job Site drop down. Save when finished.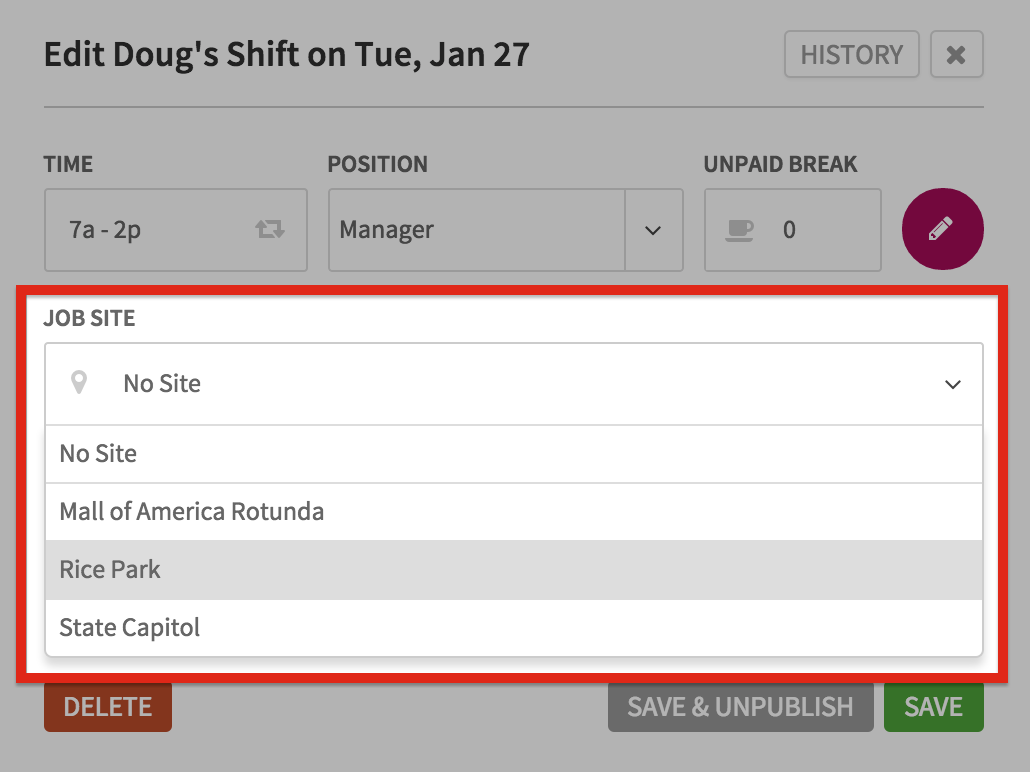 Filtering and viewing Job Sites on the Scheduler
Once you have scheduled shifts to occur at a Job Site, you will have an option in the Scheduler to change the color toggle to Job Site underneath the Publish widget. Clicking this will allow you to view who is working at which Job Site according to color.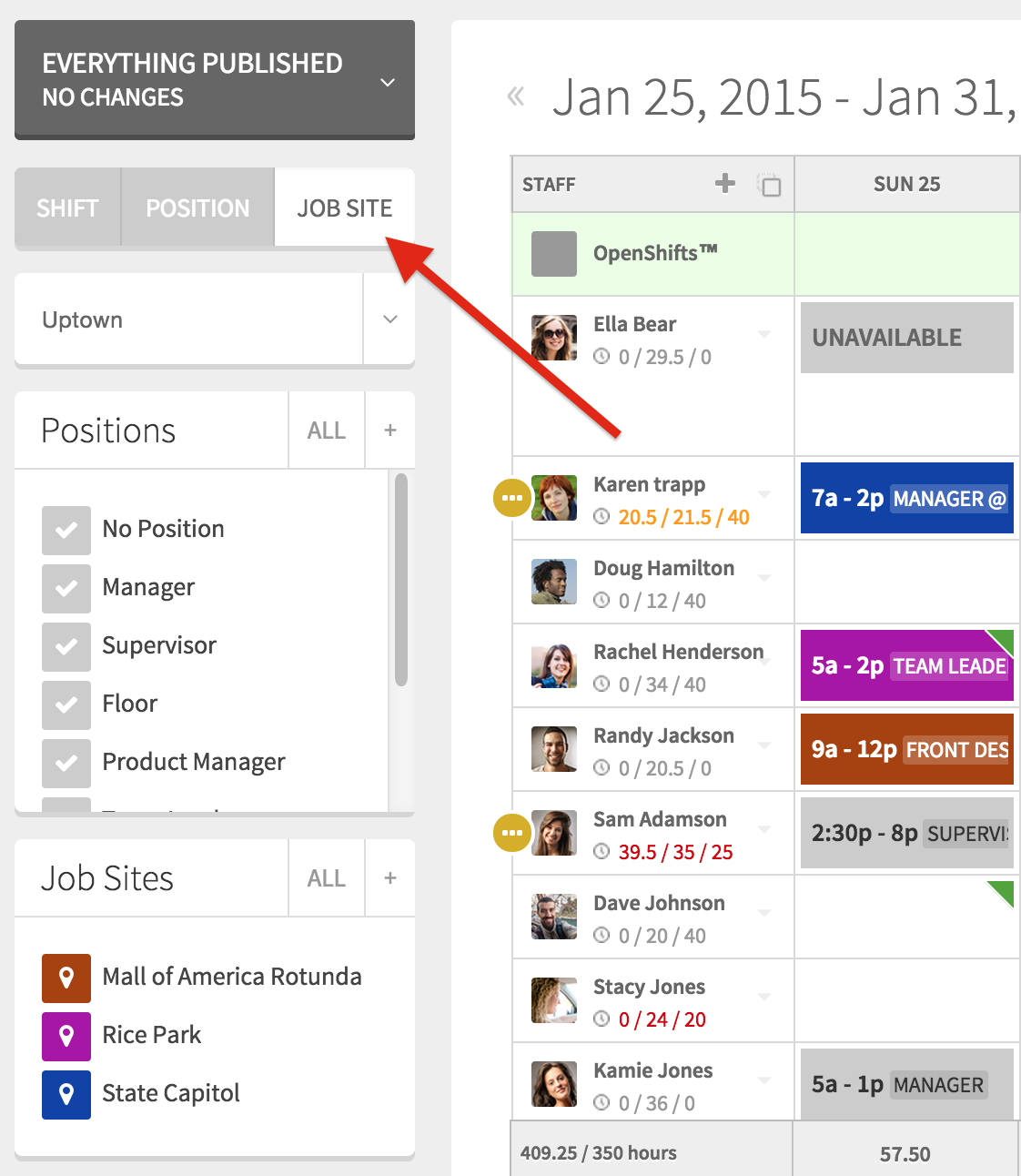 Filter your Job Sites on the left side to show just the shifts at Job Sites that you have scheduled.
To filter, click on the site name under the Job Site section on the left side of the scheduler. Doing this will filter your schedule out by the Job Site you chose.