Overview
If you have multiple employers that use When I Work, you can switch between workplaces without having to log out. As an added benefit, email notifications are sent to one email address.
Registering with another workplace
Your email address associates you to your workplace. If you want to quickly switch between workplaces without logging out, use the same email address for all of your workplaces.
When you start a new job, give your manager the same email address you've been using for other workplaces.
If your manager invites you to join the workplace via text message, make sure to register with the same email address.
Switching between workplaces
From your computer
Hover over your name, then select  Switch Workplaces.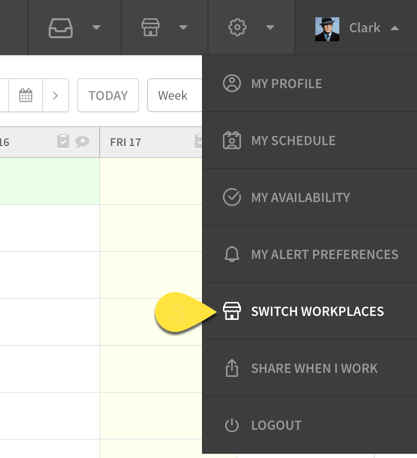 From your iPhone/iPad
In the bottom-right corner of the screen, tap More icon, then tap Repeat icon Switch Workplaces. Tap the workplace you'd like to switch to.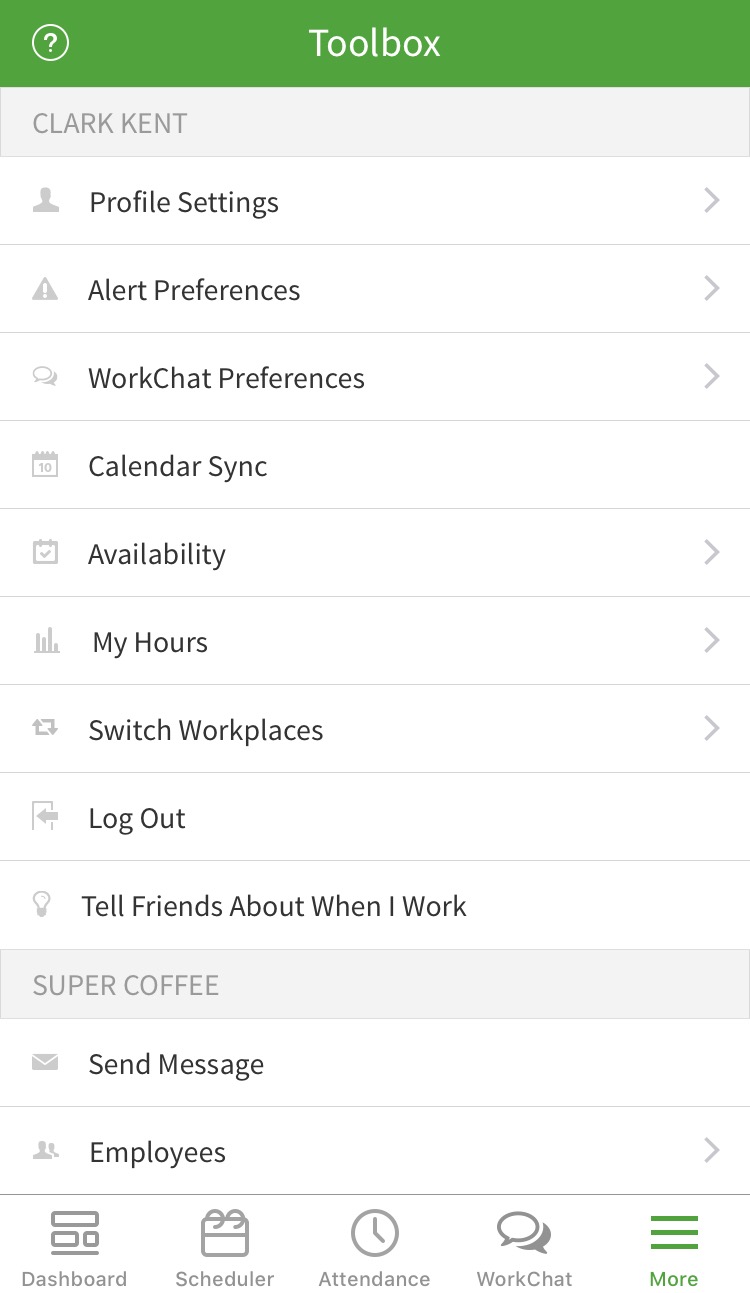 From your Android phone
In the top-left corner of the screen, tap Menu button. Scroll down to the User Tools section, then tap Switch Workplace. Tap the workplace you'd like to switch to.
How do notifications work if I belong to multiple workplaces?
If you belong to multiple workplaces, When I Work sends you notifications for all of them. However, mobile notifications are delivered differently based on which workplace you're currently using.
If you need to adjust your alert preferences, check out Setting Alert Preferences.
Mobile notifications
If you have mobile notifications turned on:
Push notifications: You receive mobile push notifications for the workplace you're logged into.
Text messages: You receive mobile notifications as text messages for the workplace you are not logged into (if your mobile number is added to your profile).
Email notifications
If you have email notifications turned on, you receive email notifications for each of your workplaces.