Overview
When you need to take time off from work, use When I Work to send the request to your manager for approval. Time off can be unpaid, paid (PTO), sick, or holiday.
You can also request time off from your iPhone/iPad or Android phone.
Things to know before you begin
Your employer has the ability to turn off the time off request feature. Managers and account holders can make this change from the account's App Settings.
Your employer can prevent time off from being requested on specific days.
Your employer may require that you request time off a certain number of days in advance. Managers and account holders can make this change from the account's App Settings. Be sure to check with them how much advance time they require so you know how far in advance you need to request time off.
Request time off
From the tray icon in the upper right corner, click Request Time-Off.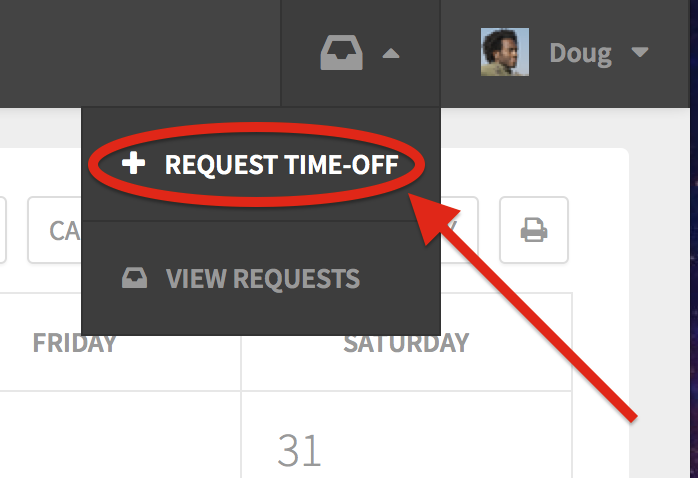 A popup will open, and it will prompt you to choose:
Whether you will be requesting off All Day or just a Partial Day


The type of time off you are requesting (Unpaid, PTO, Sick, or Holiday).

Next, set the start date of when you'd like off. If you're inputting an all day request, you will need to input an end date. If you'd like just one day off, make sure the start and end date are the same.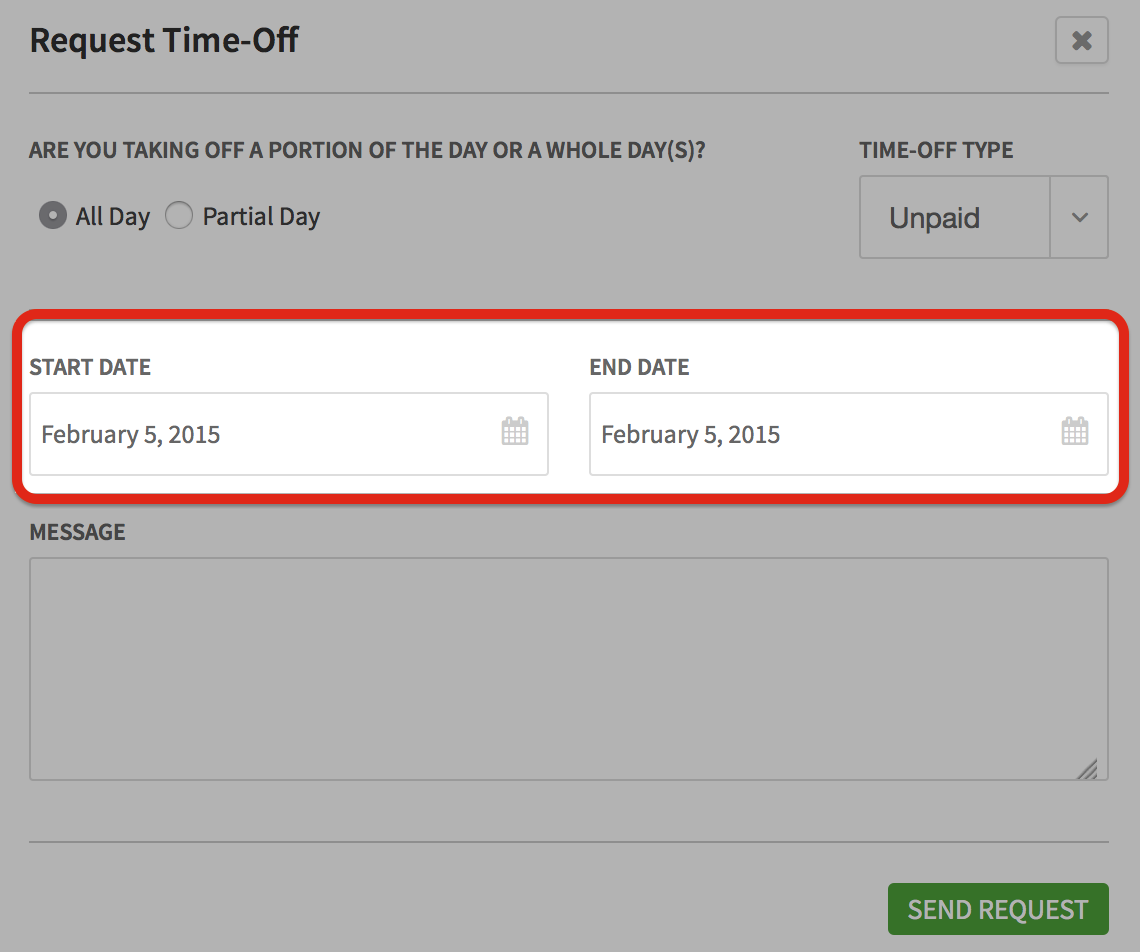 Some days may be blacked out by management. These days will be highlighted in red.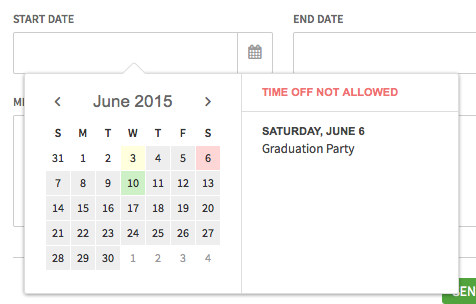 Or if you requested a partial day off, you will be prompted to add a start date, a start time, and an end time.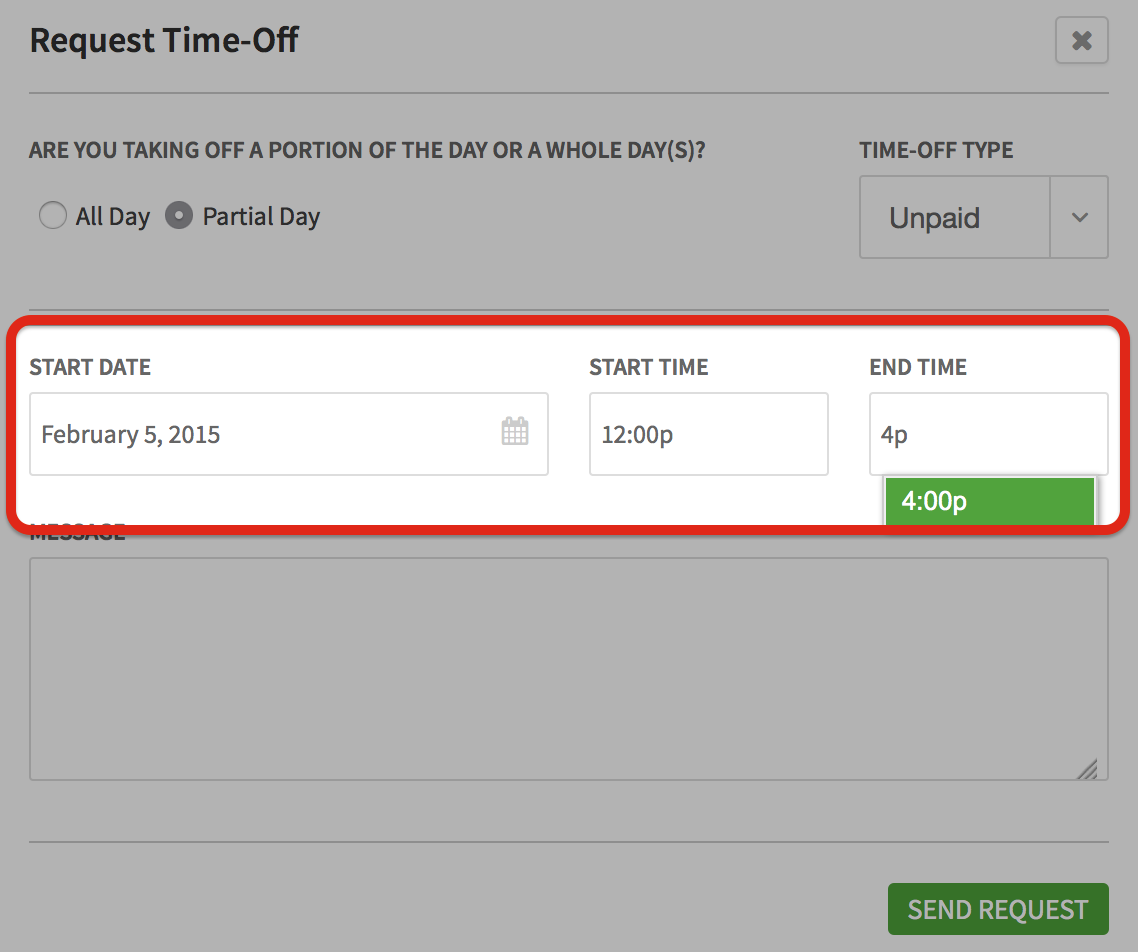 And you can choose to include a message for your manager regarding the request within the Message section. Click Send Request when finished.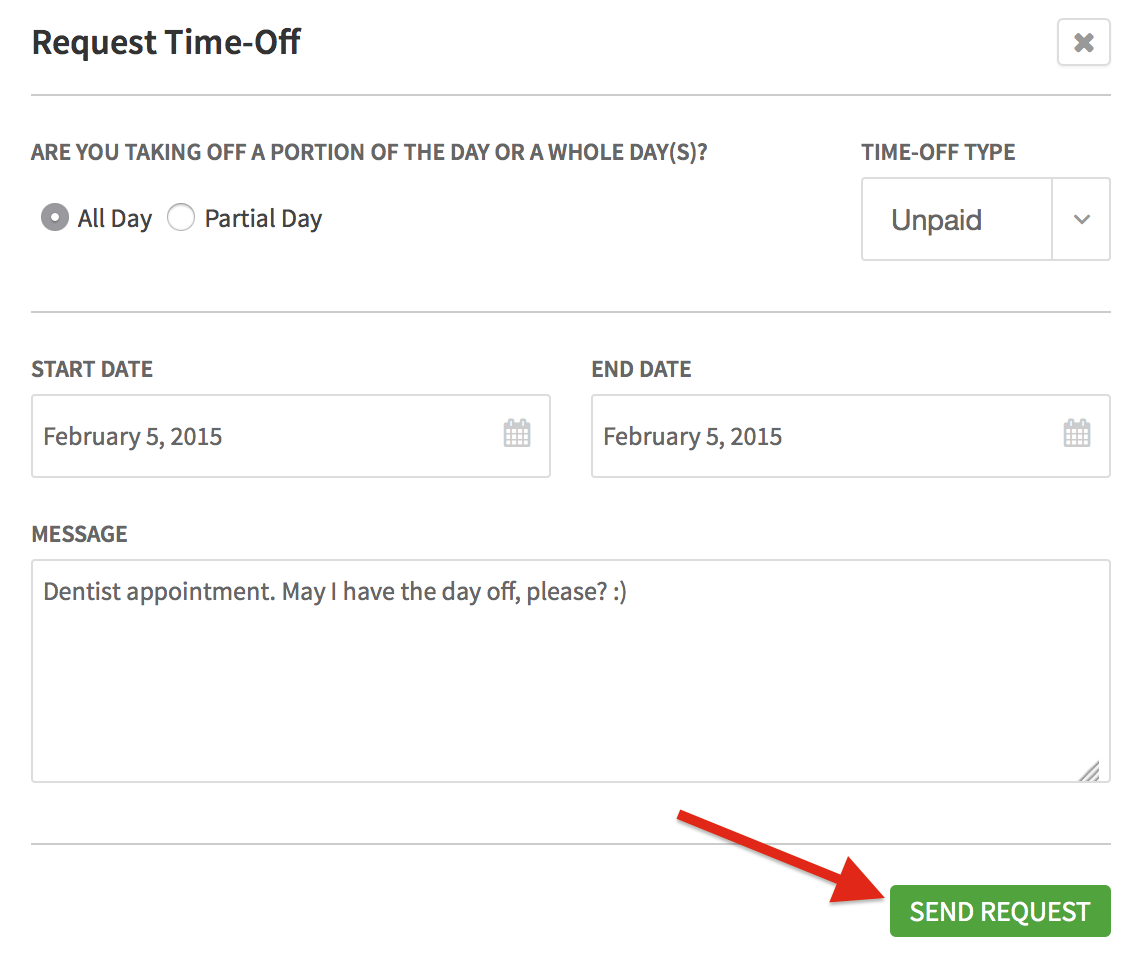 Your manager will receive your request, and from there they will have the option to Approve or Deny your request. Once they respond, they will you receive an alert via email or text (depending on your settings).