Overview
Use the Outgoing Email and Mobile Alert Log to check if an outgoing email or SMS/ Push notification message was recently sent to a User.
Things to know before you begin
You must be a supervisor, manager, or account holder to view the log.
The account holder has the option to purchase the Mobile Notification feature. If you do not see the ability to view the Mobile Alert Log, please contact your Account Holder to purchase this feature from the Account & Billing Page.
View the outgoing email and mobile alert log
1) From the When I Work Scheduling App, click the Message Staff icon on the top right of the screen

If your account uses WorkChat, you'll see the chat box. Click Send Email/TeamTxt in the top-right corner to send an email.
2) This will open a pop up allowing you to create a Group Email/ TeamTxT. Instead of filling out details for a new Group Email/ TeamTxT, click the Log button on the top right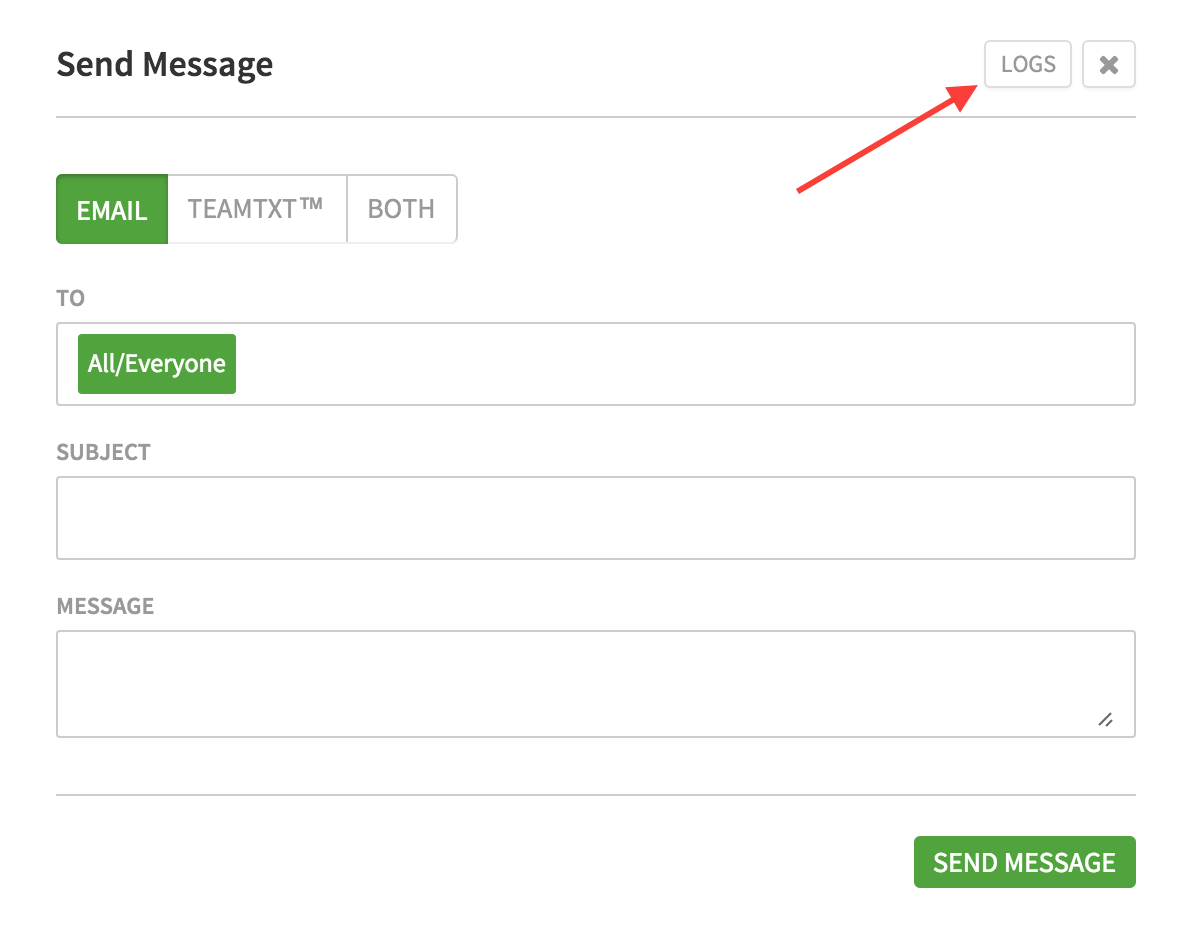 3) This will bring you to a list of all messages and notifications that have gone out to you and your Employees in the last 7 days or up to 250 messages (whichever is less).
Outgoing Mobile Alert Log (7 Days)
Outgoing Email Log (7 Days)