Overview
The ability to Hibernate an account from When I Work places the account into an inactive state, protects your data, and suspends the billing processing. Once the Hibernation is activated, the minimum duration is one billing cycle (at least 30 days).
Things to know before you begin
Hibernation is NOT recommended for accounts that have selected an Annual payment cycle. The purpose is to pause the monthly payment which does not apply to an account with an Annual payment.
You must be the account holder to hibernate the account.
Why might this functionality be used?
Perhaps the work season has come to an end for your business, or you're taking a small hiatus from the day-to-day of the workplace and you'd like to put a hold on your When I Work account. You can do just that by hibernating your account!
Hibernating your When I Work account is a feature that will suspend the payment processing on the account all while allowing you to retain your data. When the time comes to reactivate your account, you can do so and every employee, location, position, and even shifts will be just as you had left them! The payments will begin once the software has been reactivated and you're free to schedule once again.
How to set up Account Hibernation
If you'd like to hibernate your account, this can be done by going to your name at the top right corner. Select Account & Billing.
Note: Only the Account Holder can access this page.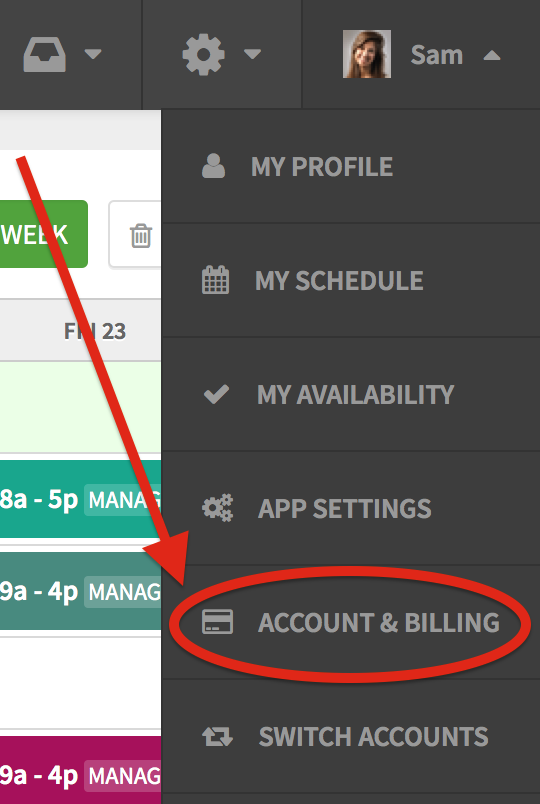 Click the Gear icon and choose Hibernate Account.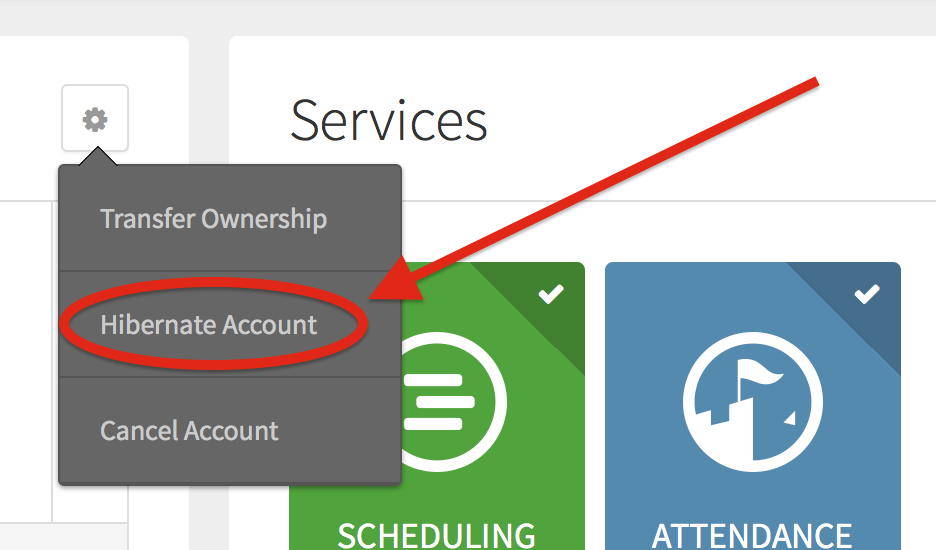 A pop up detailing the terms of hibernating an account will appear. This message informs you that the account cannot be reactivated for at least 30 days, which is important to consider if you don't think the time your account will be inactive will be that long. Hibernation is only advisable if you're going to be away from the software for longer than a month. If you've decided that hibernation is the right choice for your account, use the "Yes, Hibernate My Account" button to finalize the hibernation!
It's also important to note that hibernation isn't advisable for annual subscribers. The purpose is to pause the monthly payment which does not apply to an account with an Annual payment.