Overview
View how many employees have certain positions covered by using the Positions Filter on the left side of the Scheduler.
Filter the schedule by position
There are two ways to filter out your positions on the schedule:
Click the text of the position title. This will isolate that position so you can view the schedule for that single position.
Uncheck the boxes to remove positions from the schedule. Doing this allows you to view the schedule for more than one position at a time.
Reset the filter
Click All to reset your filters. Press the + button to quickly create a new position.

Show or hide filtered employees
With position filters applied, click the Hide/Show Filtered Employees toggle to hide or show employees that are tagged to the selected position. This gives you the flexibility to view the entire schedule in context with your selected positions.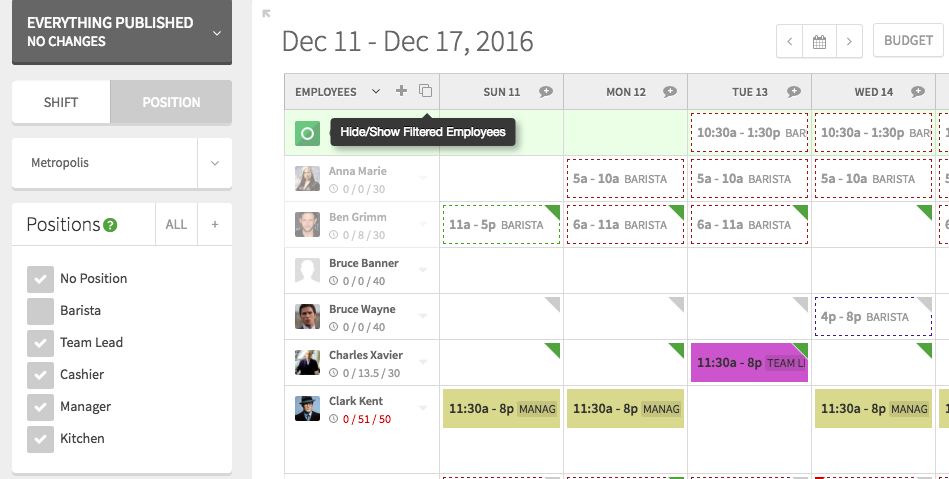 View scheduled hours by position
If you'd like to view a graph of the hours scheduled by position for a given day:
Go to any day in day view.
Filter the schedule by position.
View position coverage at the footer. A graph tabulates how many employees you have scheduled for that position throughout the day.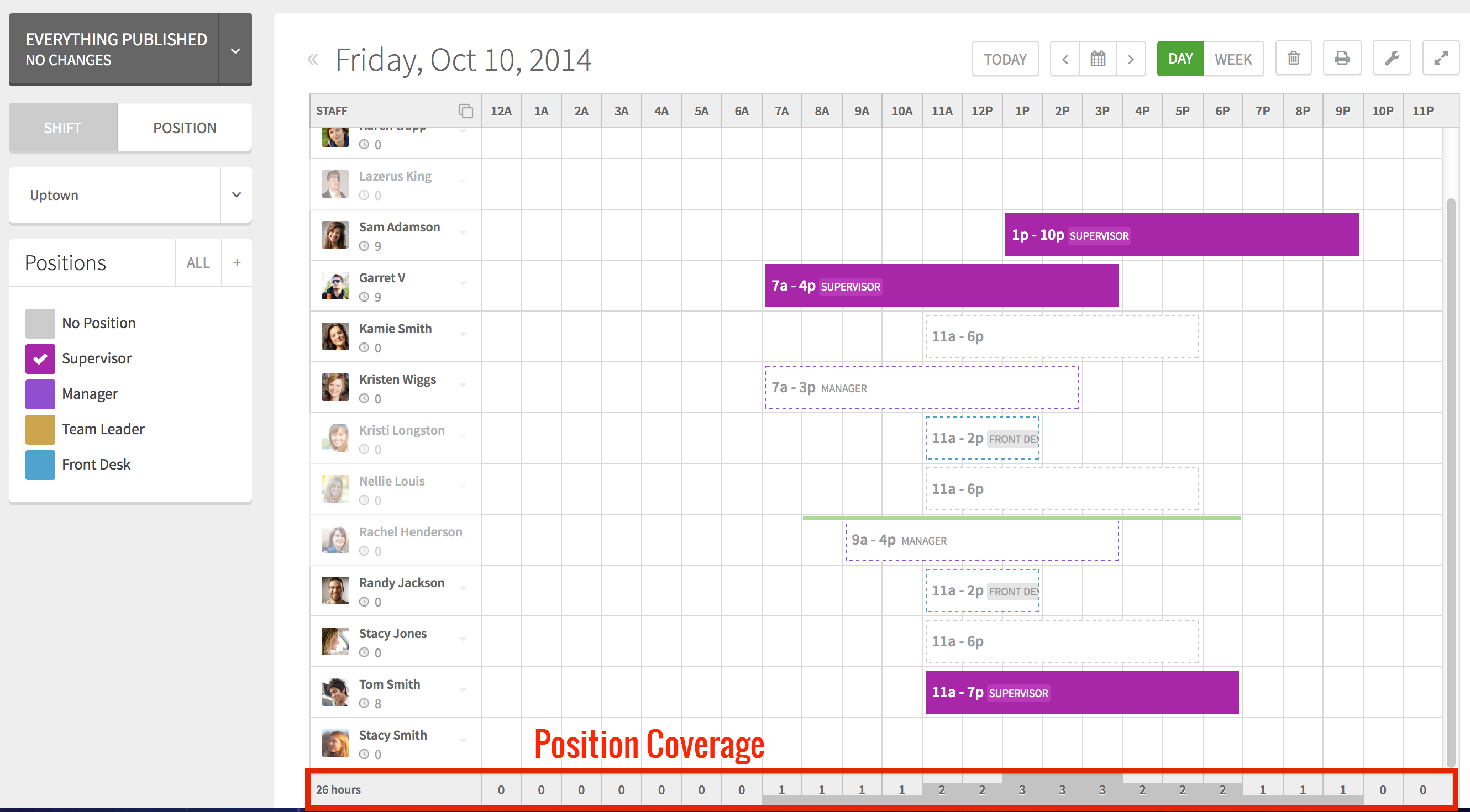 View shifts by position
If you'd like to view the shifts that are scheduled for a week based on position, use positions view.
Use the menu in the header of the first column to toggle between employees view and position view.