Overview
Shift templates (formerly called shift blocks) save you time when you need to schedule shifts that have a consistent start and end time. Instead of manually entering in custom shifts details one-by-one, shift templates allow you to schedule a shift quickly and easily.
Add a shift template
To begin creating your shift templates, click the gear icon, then select Shift Templates.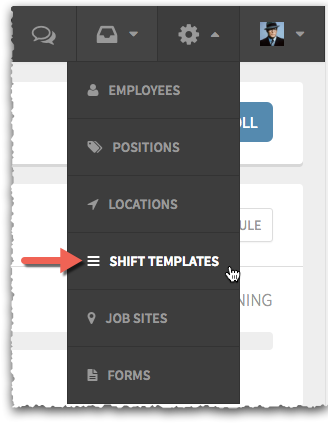 Click Add Shift Template in the top right hand corner.

The Add Shift Template popup appears. To create a shift template, you must set a start and end time in the Time field. All other fields are optional.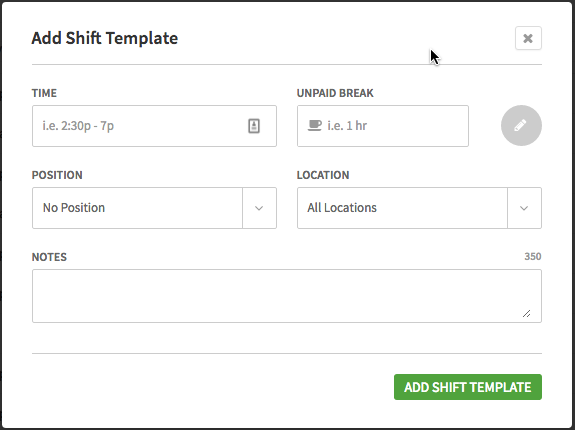 Time: (Required) Input a range within this field such as "7:00a-4:00p". Please note that a start time and an end time must be inputted. You can make the shift as short as 1 minute by inputting "7:00a-7:01a" or as long as 24 hours by inputting "7:00a-7:00a".
Unpaid Break: Use this field if you'd like your employees to have a break or a lunch. Note that whatever number is inputted here is deducted from their total hours on the schedule. If they normally get a 30 minute break, input ".5". Or if they get an hour break, input "1".
Position: If you'd like the shift template to only apply to a certain Position, select a Position from the drop down menu. This can be accessed by clicking on the arrow button at the right of the field. If this shift template can apply to more than one position, you can select "No Position". If you select No Position, a position will be automatically filled based on what positions your employees are tagged to when scheduling.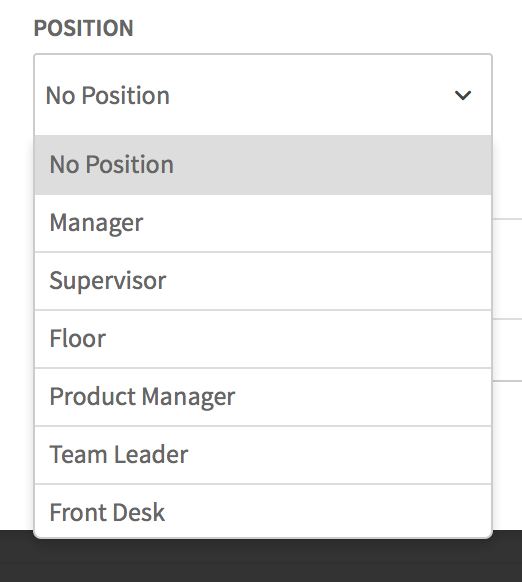 Location: Many businesses have shifts that consistently start and end at the same time. For example, maybe employees have a shift from 7:00a-4:00p everyday. Rather than entering 7:00a-4:00p every time on the Scheduler, shift templates give the ability to schedule with one click.
Color: Click the color wheel to assign your shift template a color. By inputting a color, you will be able to filter your shifts by color on the Scheduler. If you do not select a color, the shift will be a gray color by default.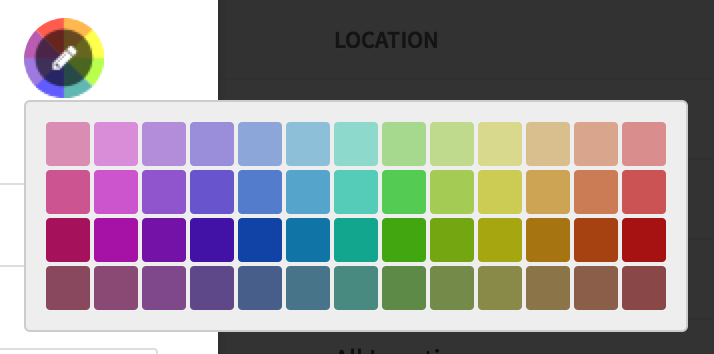 Notes: Input any kind of notes about the shift within the field here. The maximum amount of characters that will appear on the schedule is 350. Click the arrow button at the bottom right of this field to stretch it out if you'd like.


When you are finished, click Add Shift Template. Repeat these steps for all your regular shifts.