Overview
There are two ways that you can create shifts on your schedule:
Shift templates
Custom shifts
Check out Scheduling a Shift for more information on how to add shifts to the schedule.
When should I use shift templates?
If you have shifts that you frequently schedule, we recommend creating shift templates so you don't have to set up shift details each time you need to add the shift to your schedule. For example, if you frequently schedule a barista shift from 6a-11a, you can create a shift template for it so you can quickly add it to your schedule.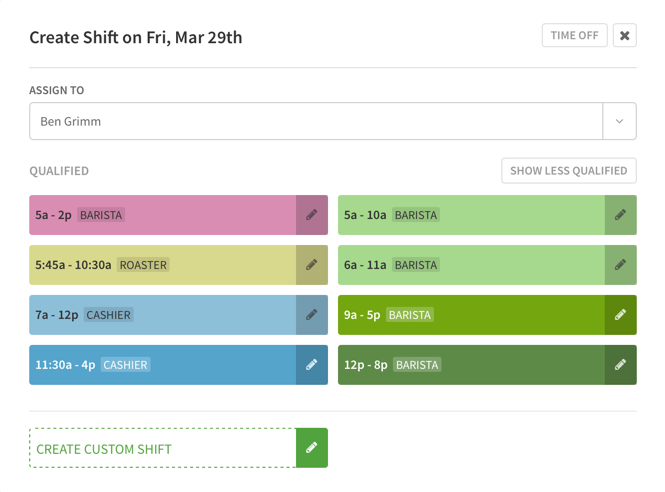 When should I use custom shifts?
If you're scheduling shifts you don't typically have on your schedule, use custom shifts to set up a shift that fits your exact needs. For example, if you know your business has a busy day ahead you might want to schedule a custom shift to ensure you have the coverage you need.