Overview
Positions are used to tag employees and shifts to a particular duty or skill. Account holders and managers have the ability to create a position, edit a position, or delete a position.
You can also create positions from your computer or iPhone/iPad.
Things to know before you begin
You must have manager or account holder access privileges to create a position.
Create positions
1) From the When I Work Scheduling app, click on the Menu button on the top left of the screen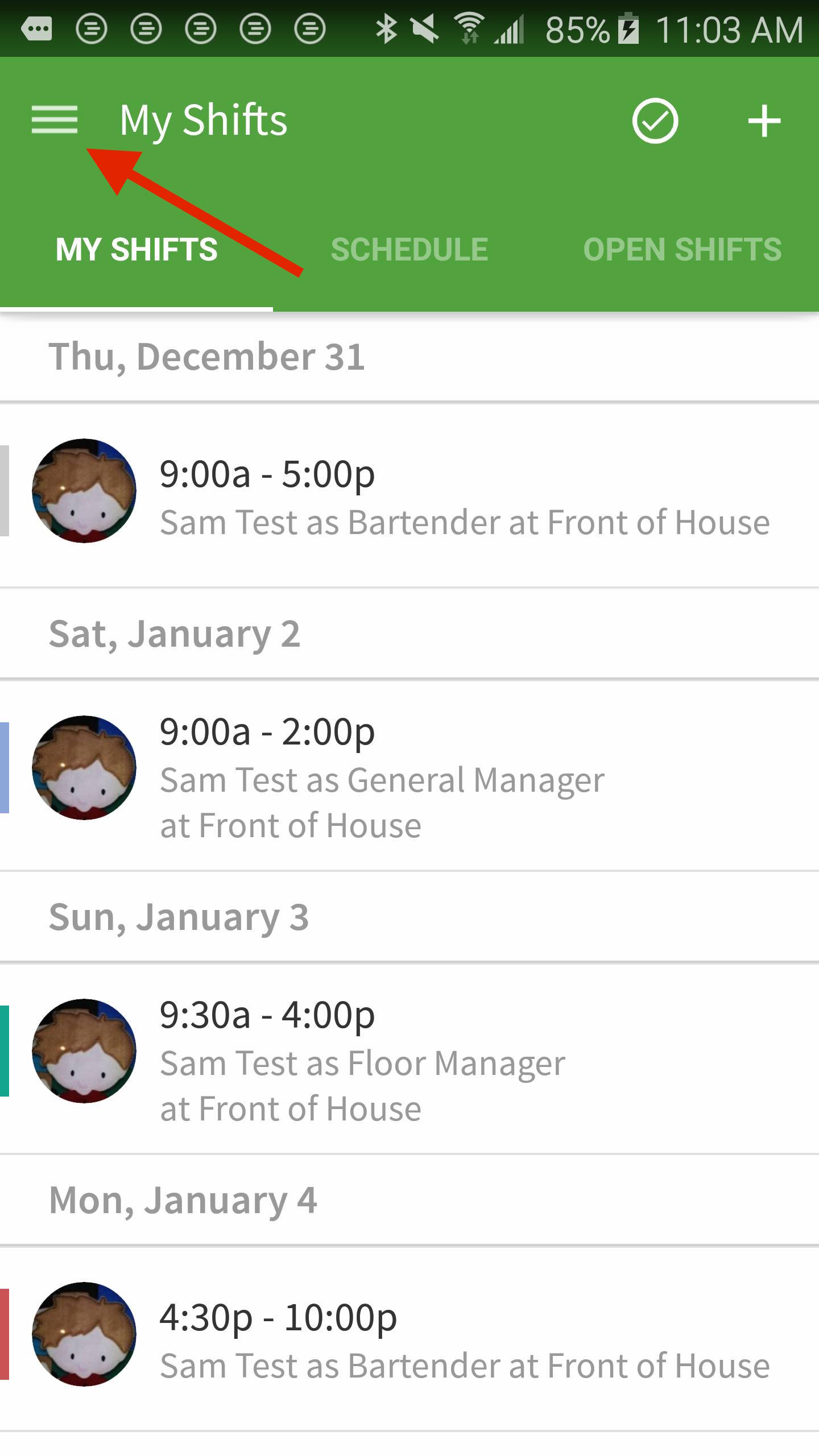 2) Select Positions from the Toolbox list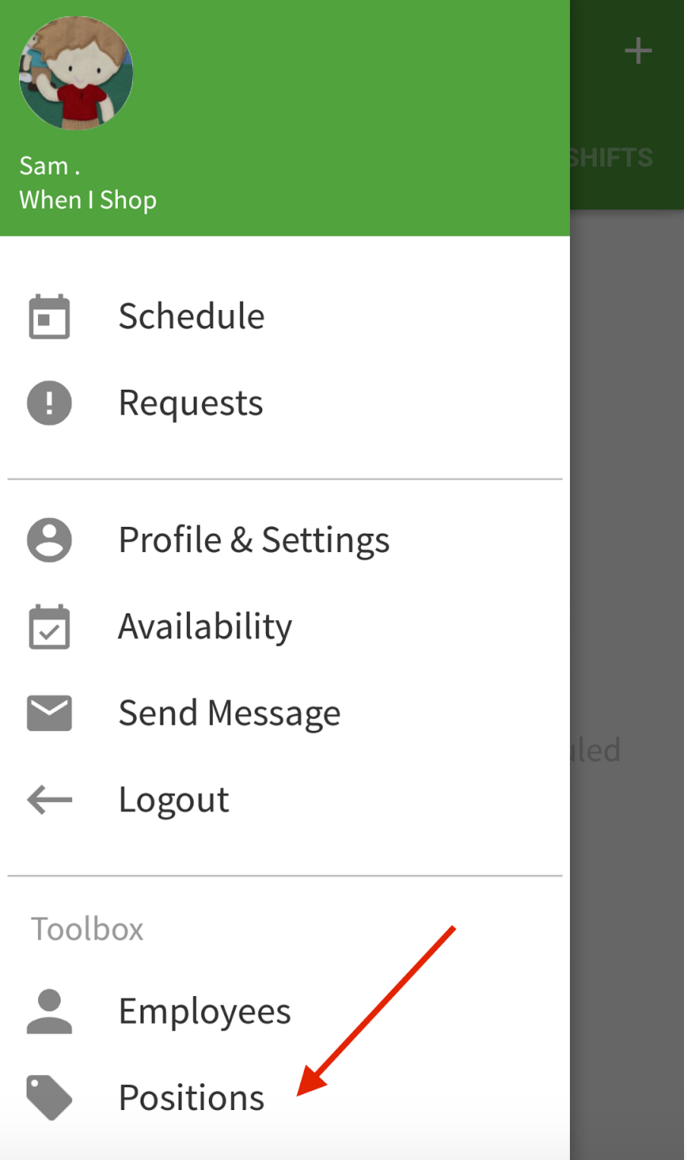 3) From the Positions page, select the "+" icon to add a New Position to the account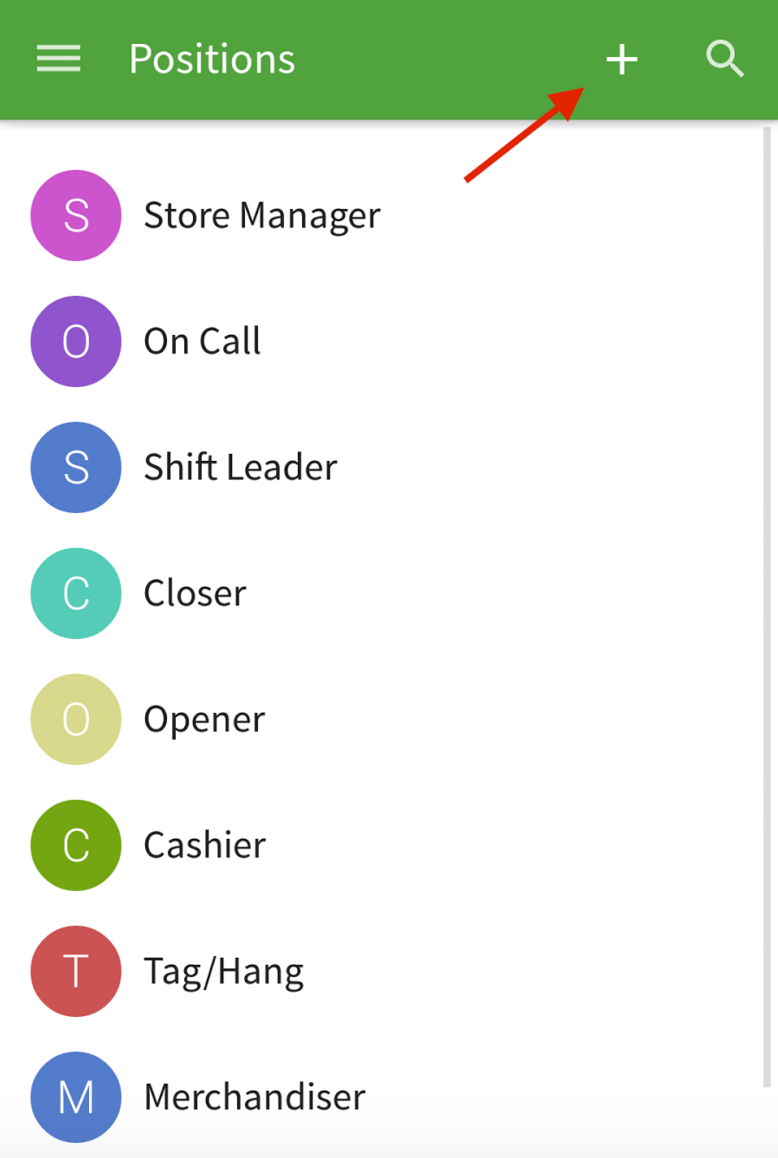 4) Enter a Position Name and assign a Color Code to the Position. Assigning Color Codes make it easier for Account Holder, Managers, and Supervisors while scheduling shifts.
To Assign a Color Code to a Position, click the color wheel on the top right of the screen. A pop up menu at the bottom of the screen will showcase the colors you can pick from.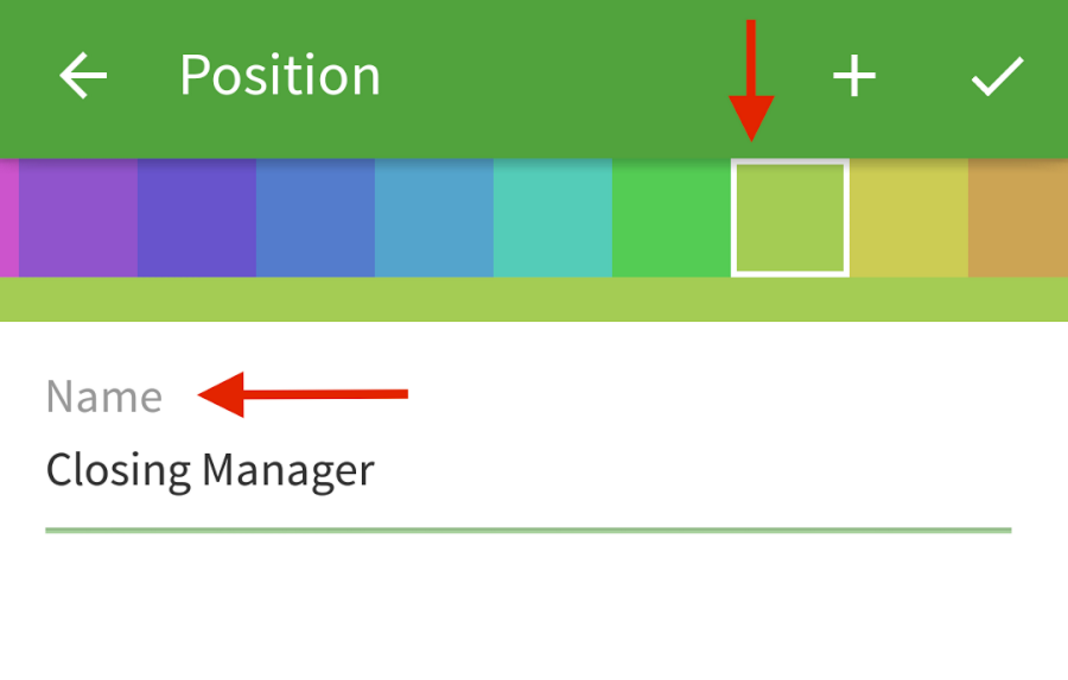 5) When you have completed adding all New Position information, click the Checkmark icon on the top right of the screen. If you do not click the Checkmark icon, your New Position's information will not be stored and you will need to start over.