Overview
Use Calendar Sync to gain a portable calendar in tune with your life!
Employees can view their work schedule overlaid on top of their existing personal calendar. This will reduce employee absenteeism!
Use Calendar Sync to provide schedule visibility to non-employees.
Calendar Sync offers Month View to customers on legacy plans, such as Basic (limited), without the additional cost.
When you sync your schedule with a calendar app, it will populate the shifts that are defined in your When I Work schedule for up to two weeks.
You can also sync the work schedule with your calendar on your computer.
Things to know before you begin
This feature allows Users to sync When I Work iPhone/iPad to Google Calendar for shifts up to two weeks in advance. If you need to sync When I Work to iCal or Outlook Calendar, please visit our Web App!
Different Calendar apps update at different frequencies. This may cause discrepancies between the shifts within the App versus the shifts within Google Calendar. For the most up-to-date information on your schedule, we recommend viewing your upcoming shifts through the When I Work app(s).
Account Holder, Managers, and Supervisors have the ability to turn on/ off the Entire Schedule visibility for the account. If you do not see "Entire Schedule" in the subscription menu, please contact your Manager to activate this feature.
The Calendar app on your iPhone or iPad must be set up.
This article contains images of the When I Work app on an iPhone. Although the app looks slightly different on an iPad, the app works the same on both devices.
Things to do before you begin
Make sure the
When I Work Employee Scheduling app
is installed on your iPhone or iPad.
Sync the schedule to your calendar
1) From the iPhone/iPad app, click the "More" tab at the bottom right of the screen.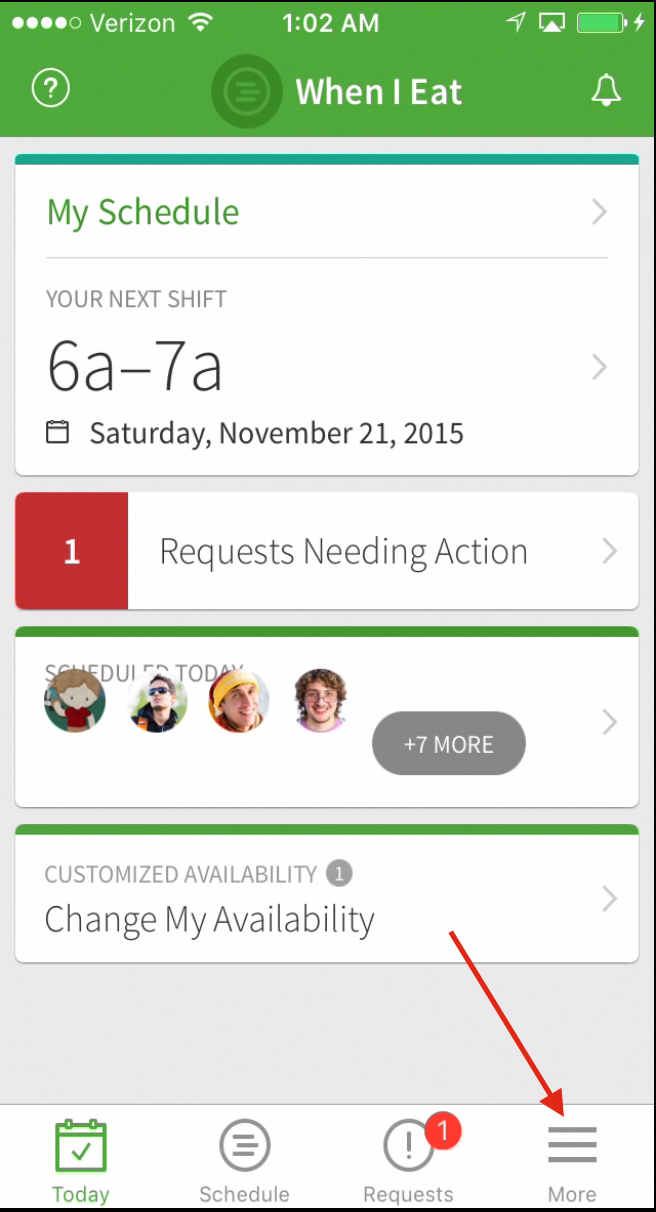 2) Select Calendar Sync from the Toolbox list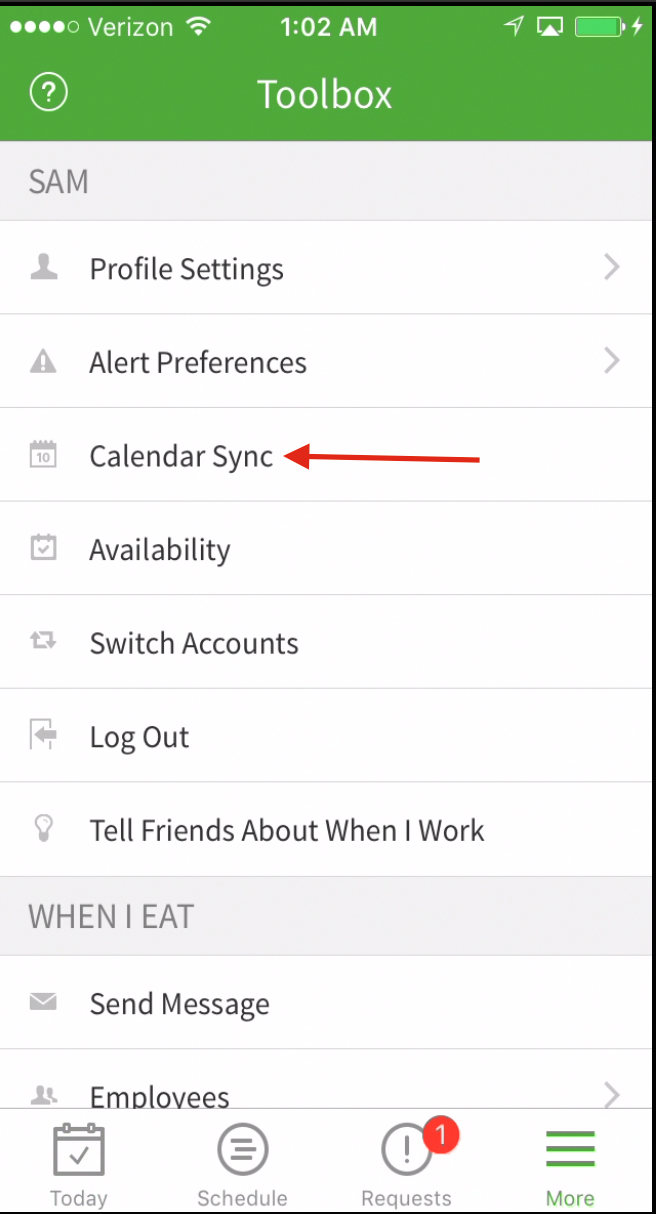 3) A menu will pop up allowing you to subscribe to:
Your Schedule: By syncing Your Schedule, you would only see shifts that are assigned to your name
OpenShifts Schedule– These are all the OpenShifts that you are both qualified and available to take
Entire Schedule– The Entire Schedule subscription can be turned on/off by the Account Holder or Manager. If you do not see "Entire Schedule" as an option in the subscription menu, please contact your Manager to activate this feature.
Location Specific Schedule– Depending on the Locations you are qualified to work at, you can subscribe to specific Location schedules. You can subscribe to as many Locations as needed.
Select the Schedule Type you are interested in subscribing to.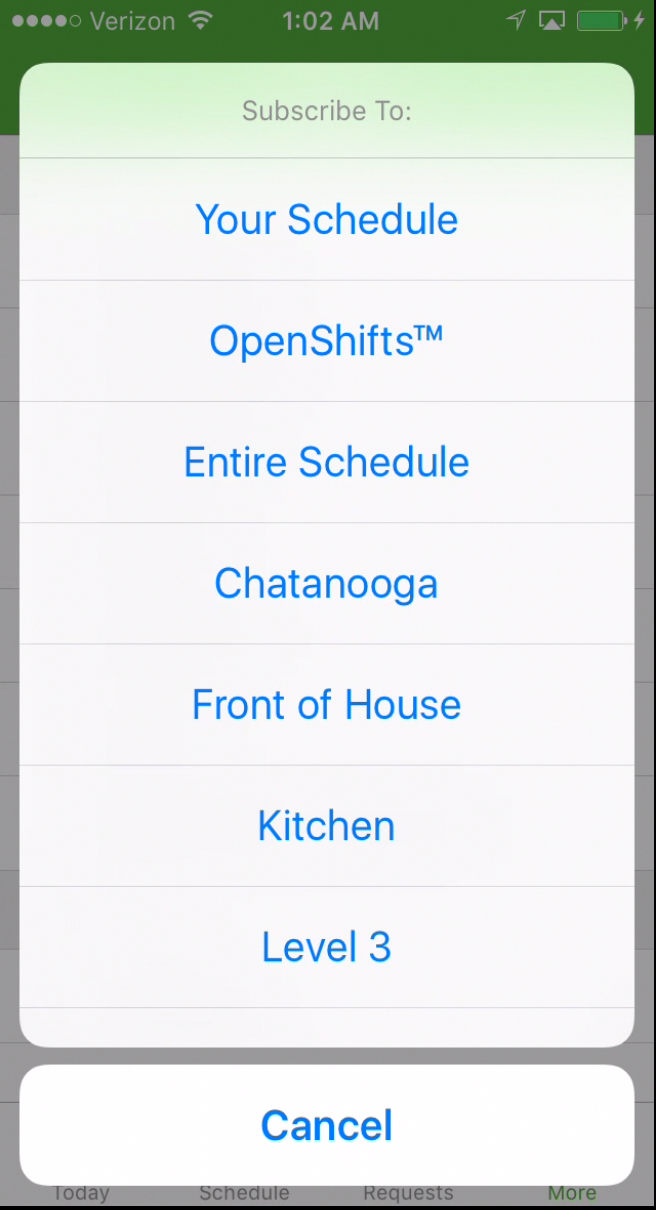 4) A pop up screen will ask you to confirm subscribing to the Schedule. If you do not click Subscribe, your options will not be stored and you will need to start over.
Click Cancel if you do not want to proceed with subscribing to the schedule.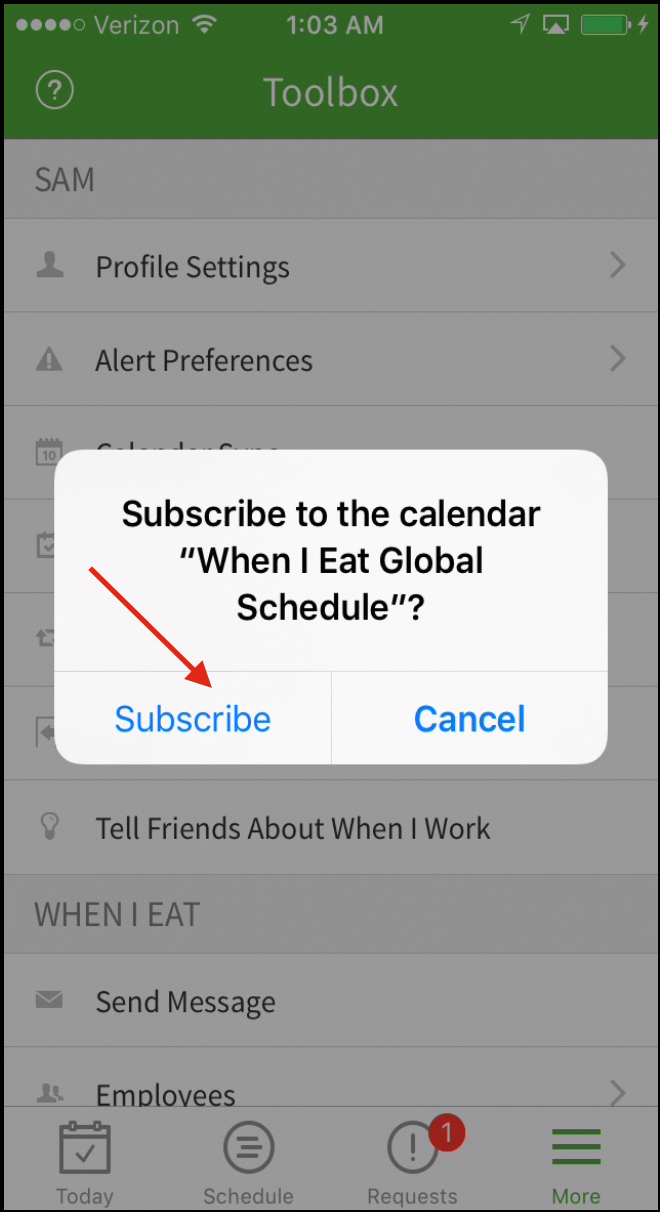 5) Your Schedule is now synced to Google Calendar!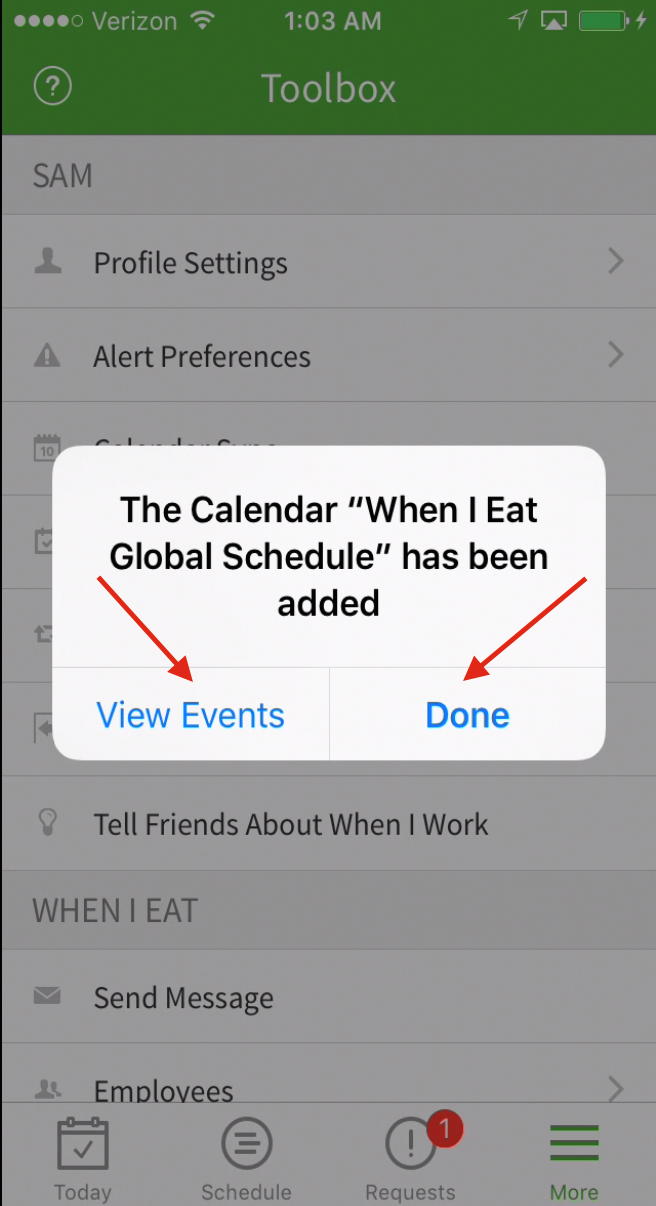 6) Click "View Events" to see the shifts in Google Calendar. It should looks similar to the image below: