Overview
View how much is being spent on labor costs as you schedule and also input projected sales to get a labor expenses to projected sales ratio.
Things to know before you begin
By default, supervisors can view and edit projected sales but cannot view daily labor cost. To let a supervisor to see labor costs, allow the supervisor to view employee wages.
Overtime wages are not calculated into the Labor Budget. Overtime wages must be calculated manually.
This feature is currently available on the web app only.
Viewing Labor Costs While Scheduling
1) From the Scheduler Page, click the Budget button on the top right of the screen

2) A popup will appear at the bottom of the screen where you can input your sales figures into the fields provided under each day. You can compare your sales figures with your labor costs daily, and your labor cost percentage will be calculated.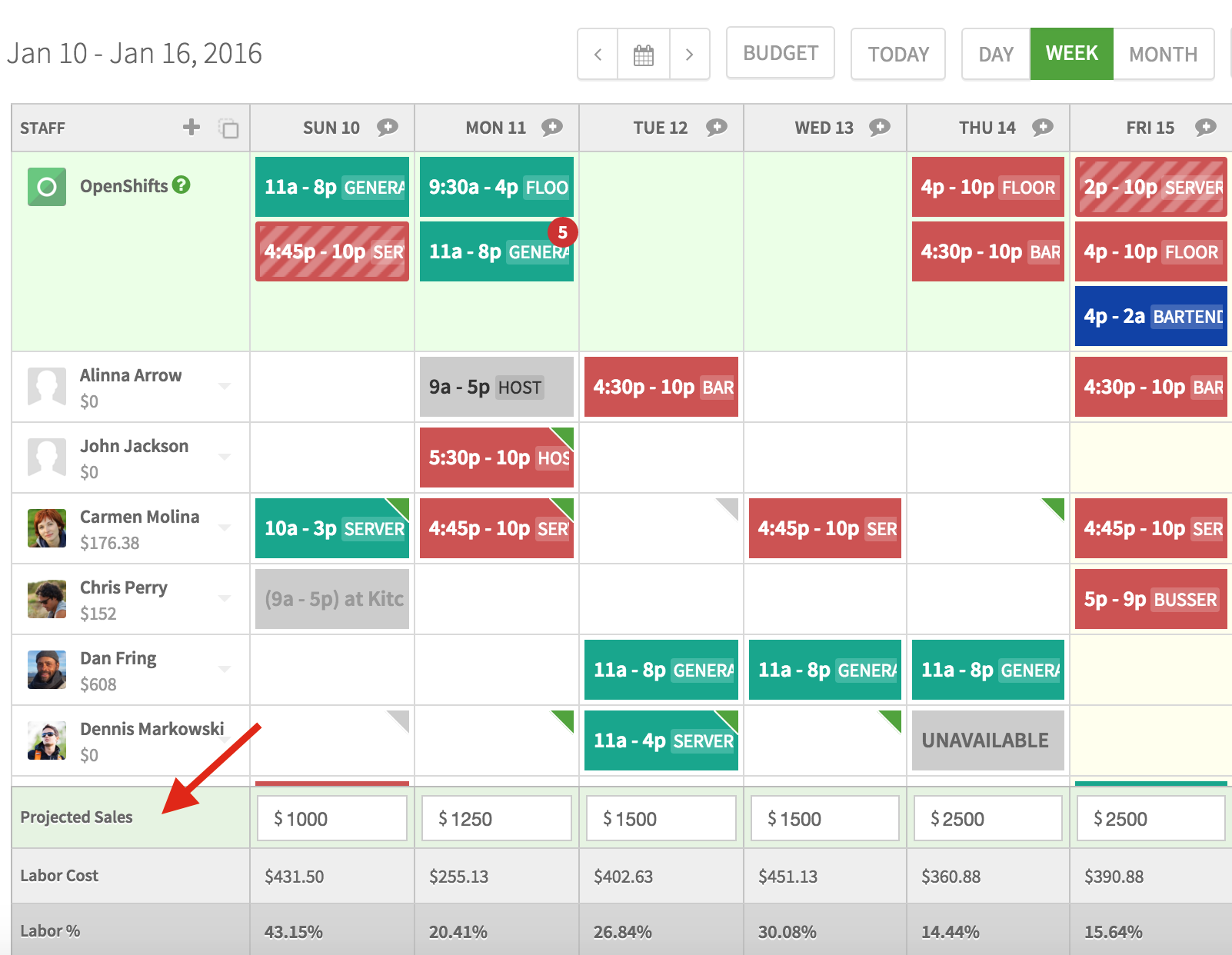 3) Your projections for an entire week will be calculated altogether on the left side column.
Note: If you are viewing a week in the past, the sales row will be titled "Actual Sales". If you are viewing a current week or a future week, it will be titled "Projected Sales".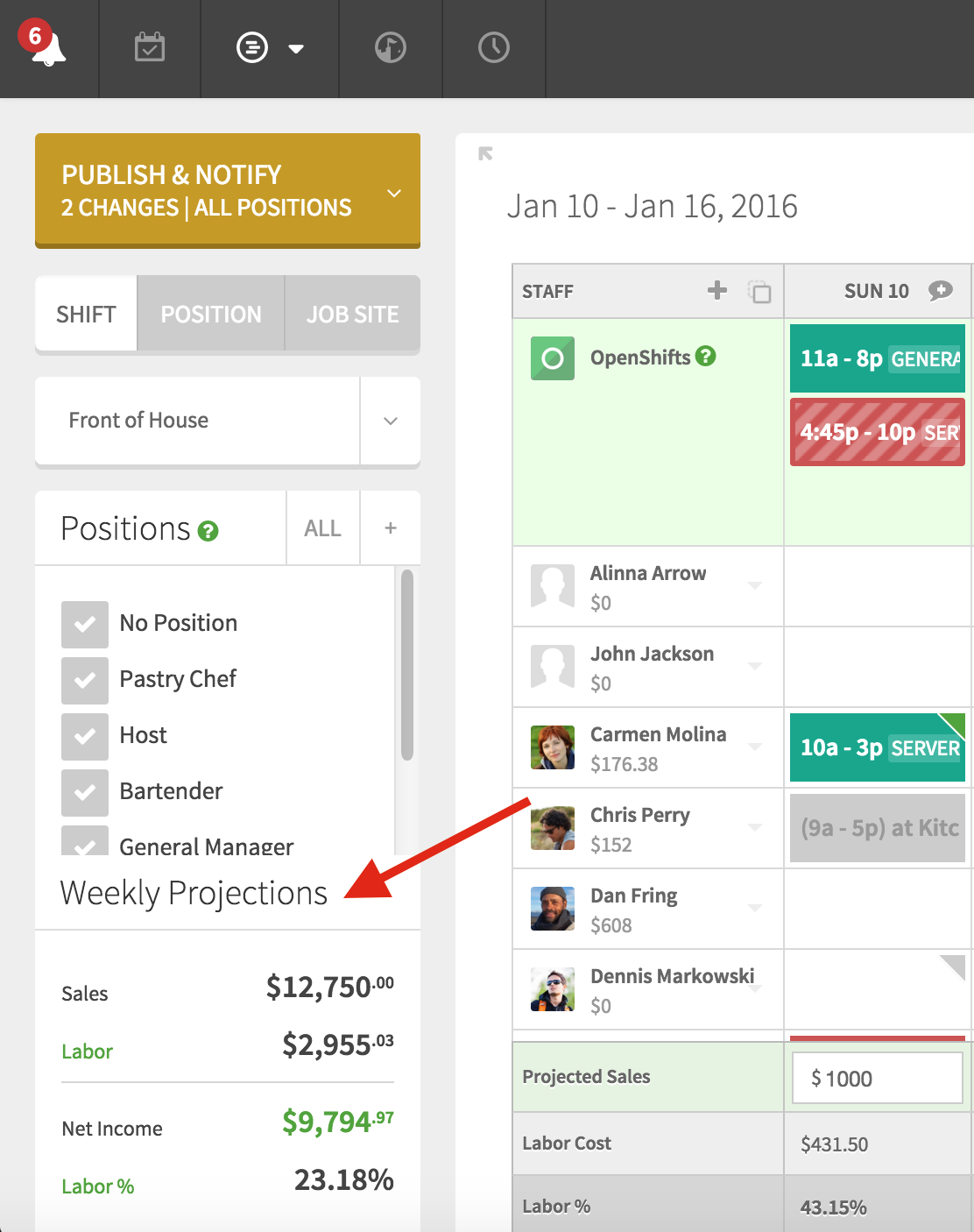 View Labor Costs for Individual Employees
1) From the Scheduler Page, click any of the numbers listed under an Employee's name.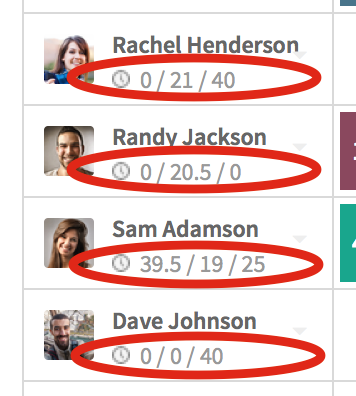 2) The individual employee's labor costs for the week will appear directly under their names.