Overview
Schedule your staff more effectively in the Android app by viewing their scheduling conflicts.
Conflicts occur if a user is scheduled when they:
Already have a scheduled shift
Break a scheduling rule
Have approved time off
Have indicated they're unavailable to work
Identifying a Scheduling Conflict
When creating or editing a shift, you can select to assign the shift as an OpenShift for users to pick up, or directly to an agent.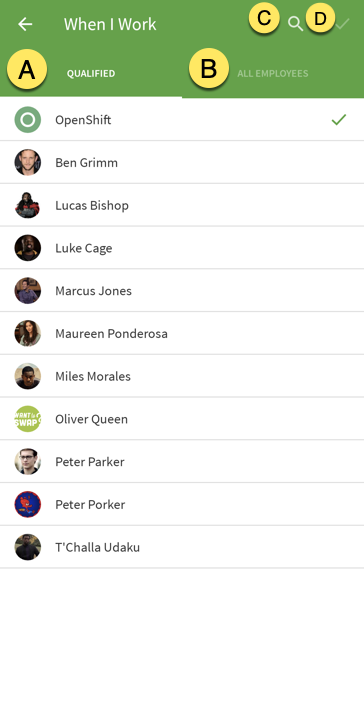 a. Qualified Users are users that have the correct Position and Tag assignments to be eligible to take the shift.
b. All Employees are all users assigned to the Schedule.
c. Tap the icon to search for a user.
d. Tap the to confirm your selection.
If there are any Scheduling Concerns, a banner will show up at the top of the shift.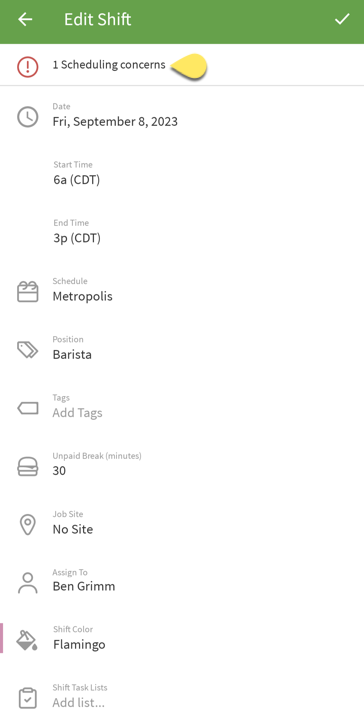 Conflict Types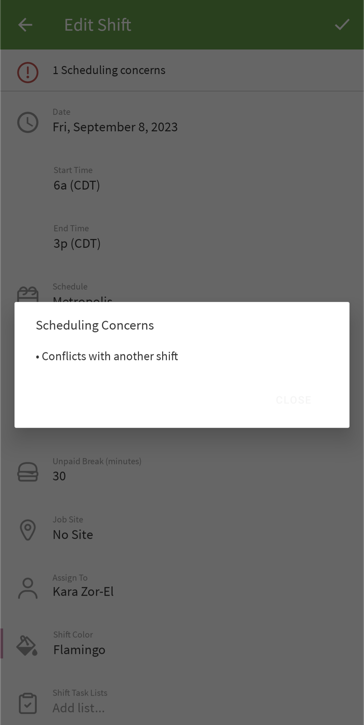 Possible Reasons:
Scheduled shift: The user is already scheduled to work a shift that overlaps.
Scheduling Rules: The shift will break one or more Scheduling Rules.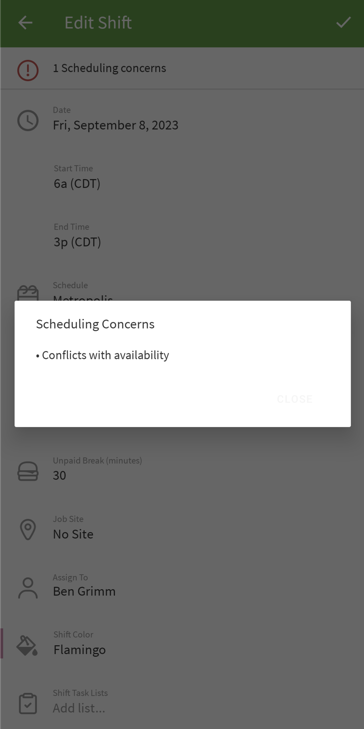 Possible Reasons: