Overview
Schedule your staff more effectively in the Android app by viewing their scheduling conflicts.
Conflicts occur if a user is scheduled when they:
Already have a scheduled shift
Have approved time off
Have indicated they're unavailable to work
Identifying a scheduling conflict
When assigning a shift, the list of users in the Assign To menu displays  next to users who have a scheduling conflict during that time. Tap  to view the conflict type.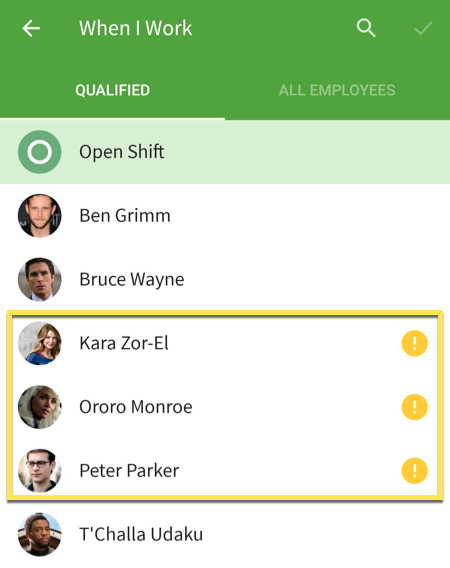 Tap Assign to assign the shift to the user or Cancel to navigate back to the Assign To menu.
Conflict types
Scheduled shift: The scheduled shift time displays. 
Approved time off: The time off time displays.
Unavailabile: 'Scheduling Conflict' label displays.