Overview
If an employee is unable to submit a time off request, you can submit a time off request on their behalf.
Things to know before you begin
You must be a supervisor, manager, or account holder to submit a time off question on behalf of an employee.
Steps
To set time off for your employees, go to the tray icon at the top and select Request Time-Off.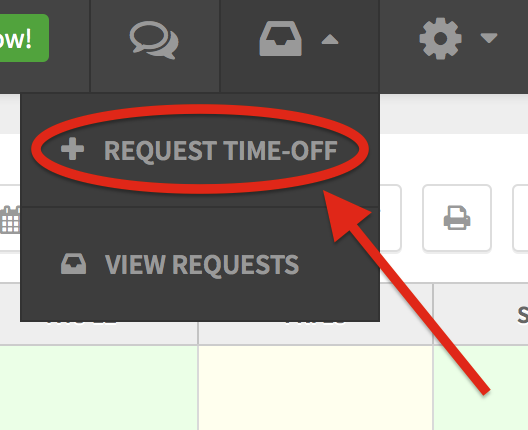 From the Request Time Off pop-up, input whether your employee is taking a full or a partial day off by selecting All Day or Partial Day.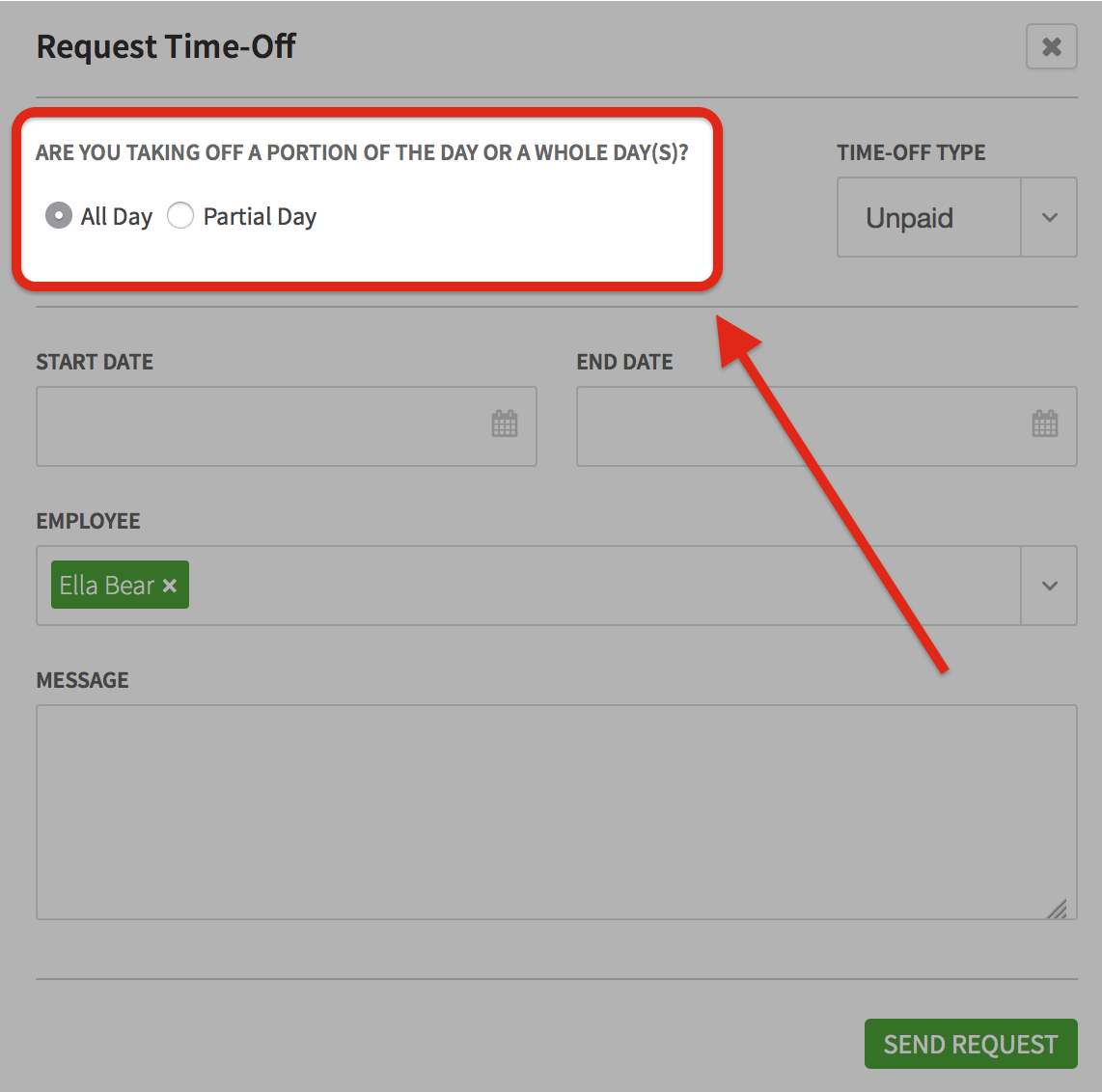 Then select the type of time off they will be taking (Unpaid, PTO, Sick, or Holiday).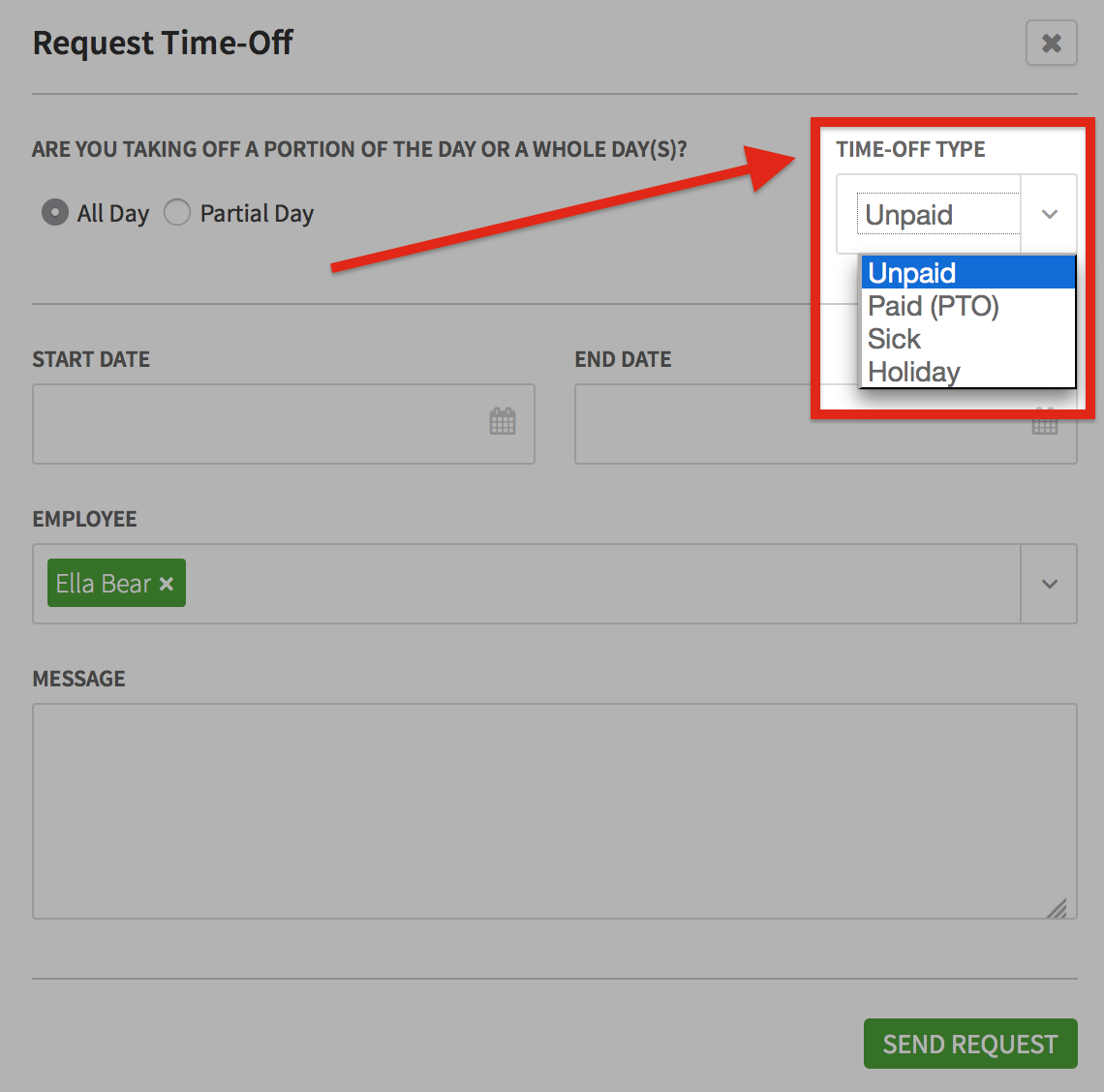 Next, set the start date of when your employee(s) are off. If you're inputting a request for All Day, you will need to input an end date.
Note: If your employees just need one day off, make sure the start and end date are the same.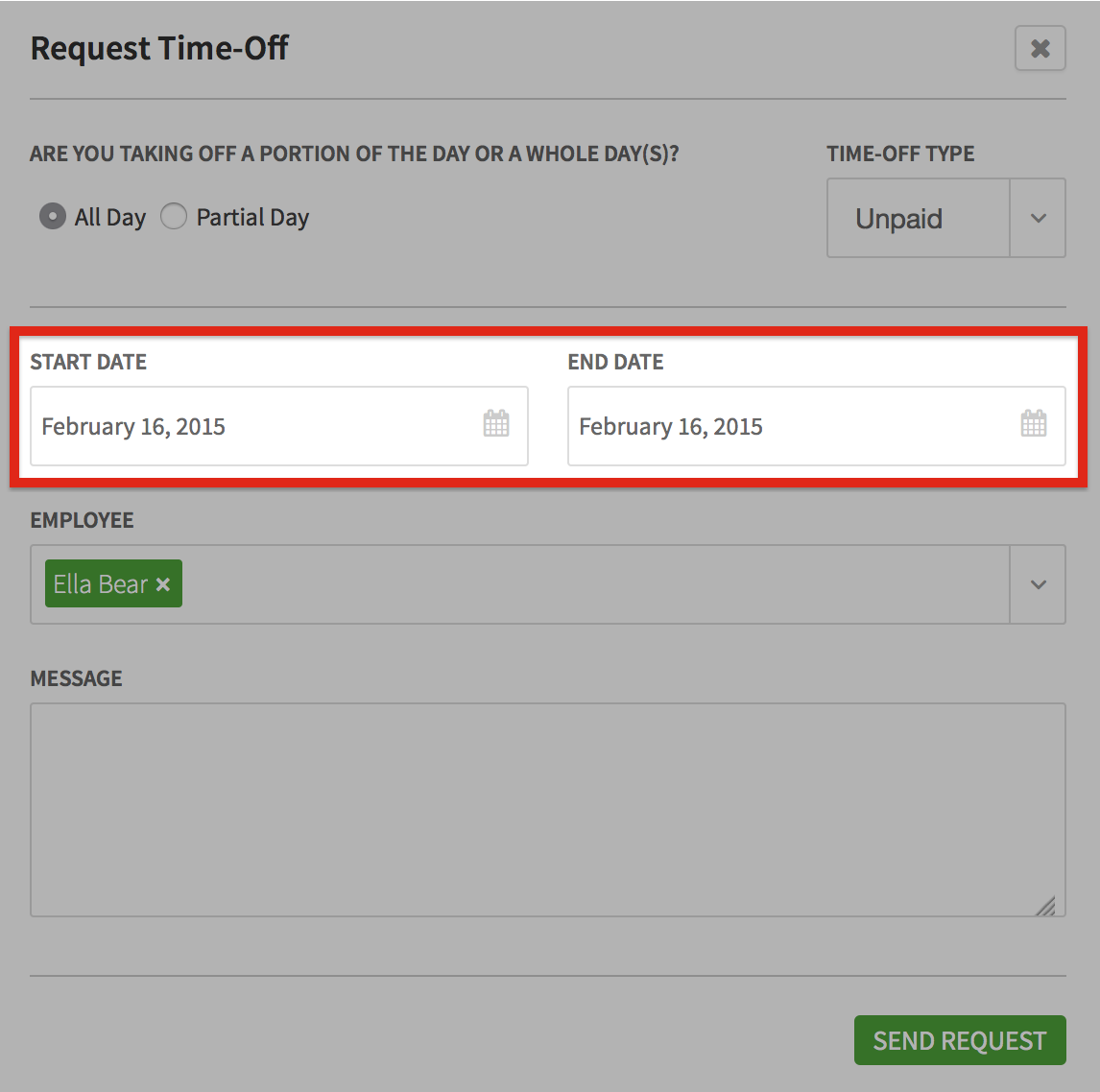 For a Partial Day request, set the date an employee will be out along with the start and end time.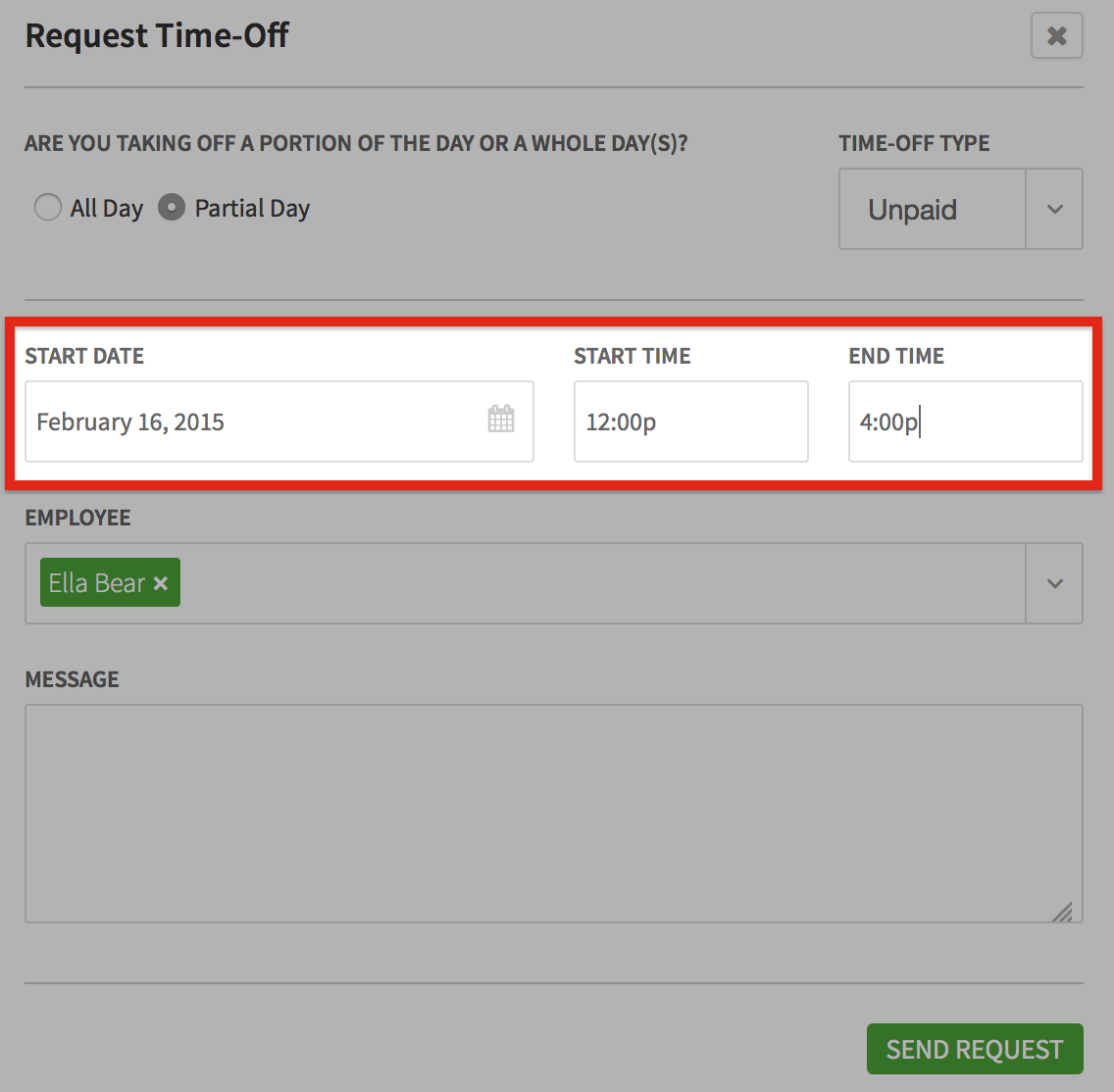 Input the name of your employee(s) by either typing it out or clicking on the employee field. A drop down menu will open where you can select your employee's name.
You can select more than one employee or even all employees if needed.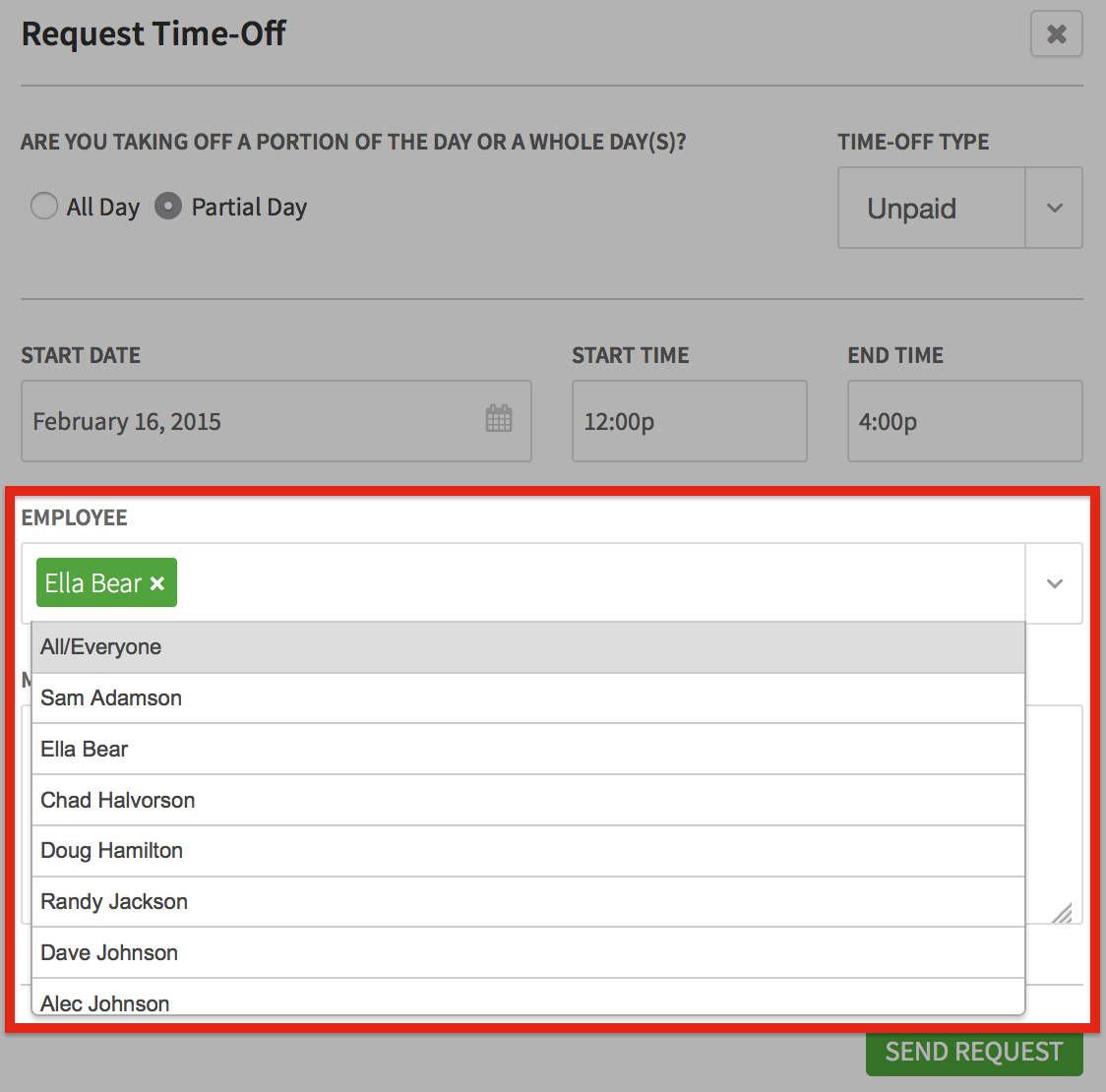 If you want to save more detail about the time off you can input a message about the request within the Message section.
Click Send Request to set the time off. All requests sent from a Manager will be automatically approved and reflected on the schedule.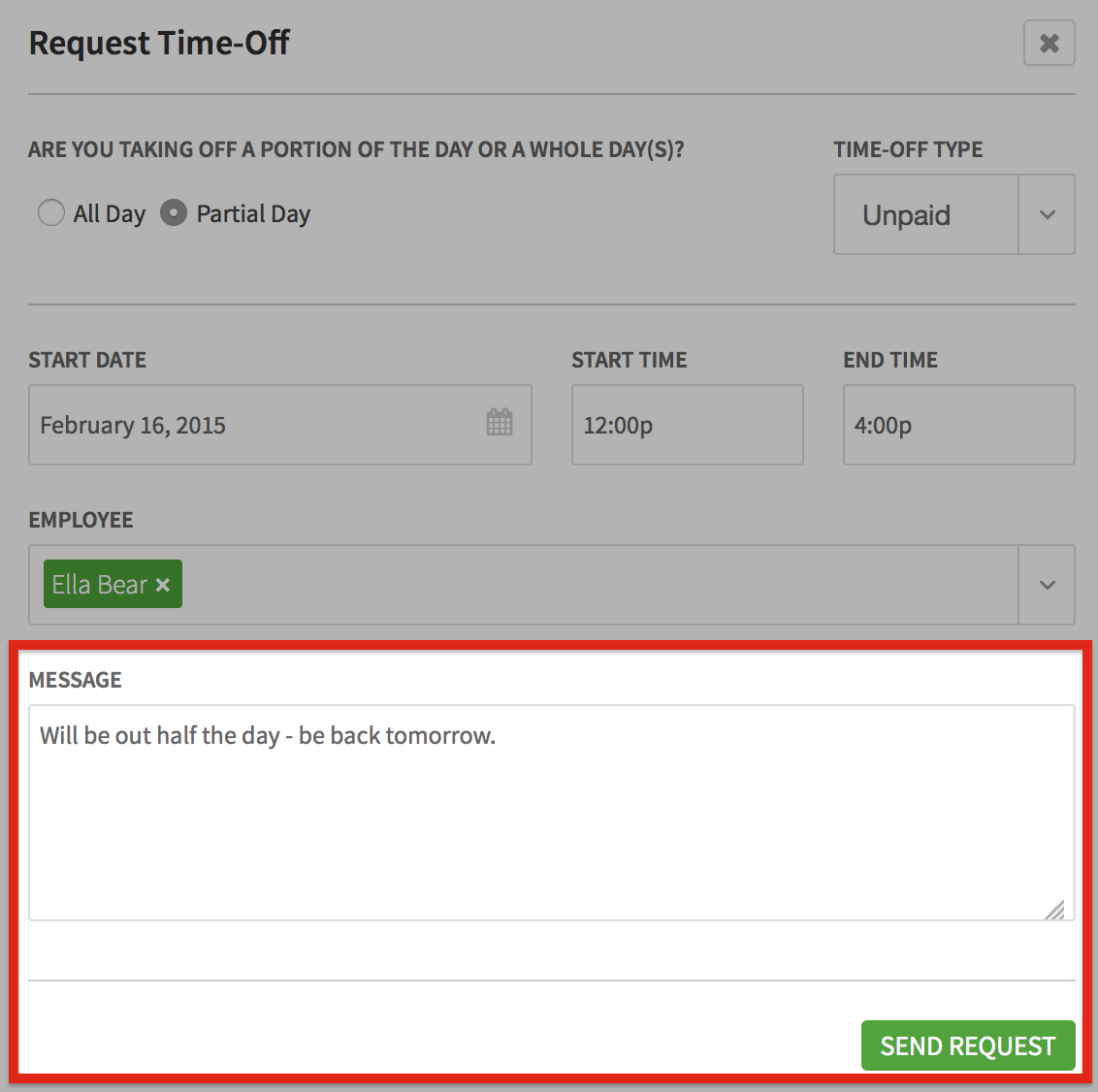 Note: If you are a Manager and would not like Supervisors to approve their own time off requests, this can be adjusted in your App Settings.