Overview
Exporting Time Sheets allows businesses to save time when processing payroll. By exporting Time Sheets by Location, Job Site, Positions, and/or Employee(s), businesses can gain more visibility to actual hours worked.
Things to know before you begin
At this time, this feature is only accessible via the web app (on a computer)
By default, only Account Holders have the ability to Manage Payroll. Account Holder must edit a Manager's User Access Privileges and turn on "Can Manage Payroll" to provide Managers the ability to export Time Sheet(s)
When a specific Location or Job Site is chosen, it exports only the Time Records that are tagged at that specific Location or Job Site. Time Entries with no listed Locations or Job Site will not be included in the export
Unknown Location or Job Site Time Entries will only get exported with the "Export All" function
This feature will only work when there are Time Records available for export. If there are no Time Records for the selected parameters, this feature is deactivated.
How to Export Time Sheet(s)
1) From the Web app, go to the Attendance module
2) On the left navigation of the screen, click the icon next to "TimeSheets"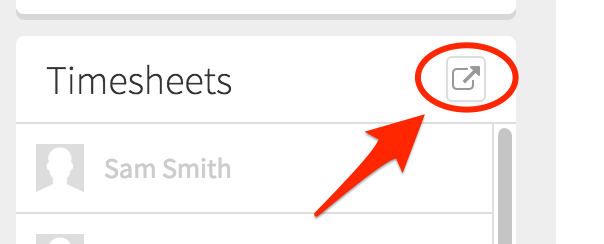 3) A drop down menu will appear. Select Custom Export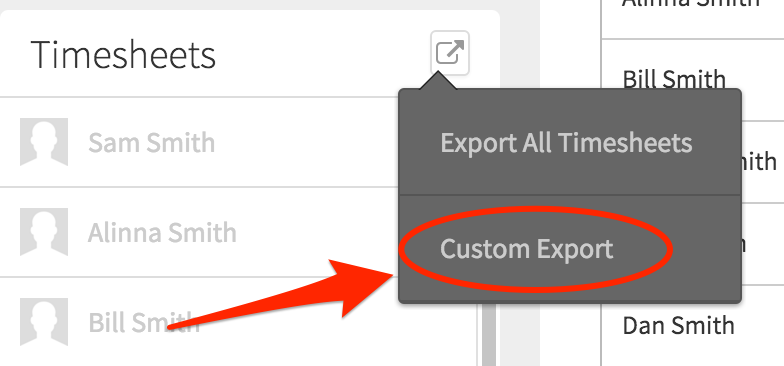 4) This will bring up an editable form where you can enter your customization preferences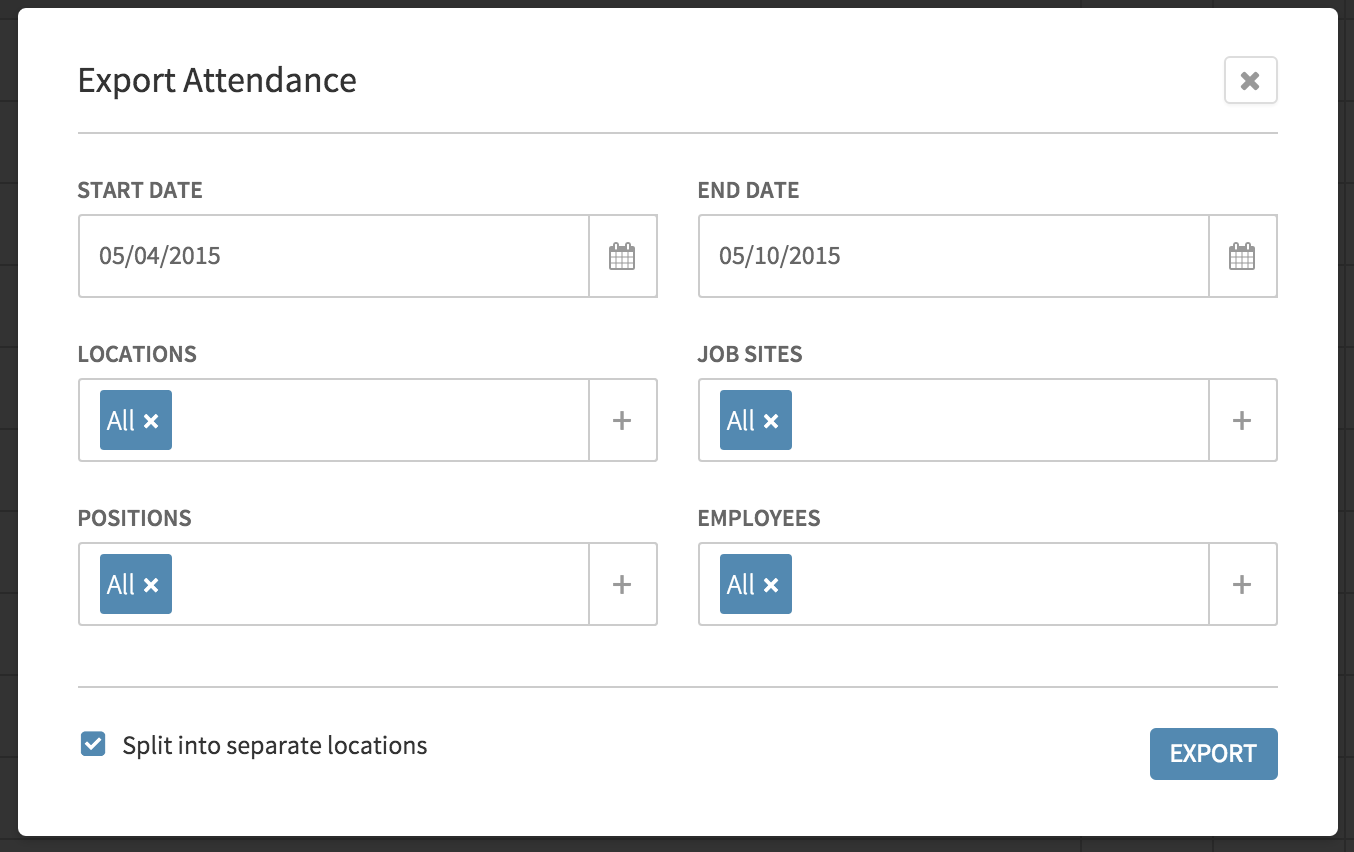 5) Define the Start and End date for the Custom Export
6) To edit Locations, Job Sites, Positions, and/or Employees, click the + icon to the right of each category. A drop down menu will appear allowing you to select the customization
NOTE: The drop down menu will only display existing Locations, Job Sites, Positions, and Employees in your Account.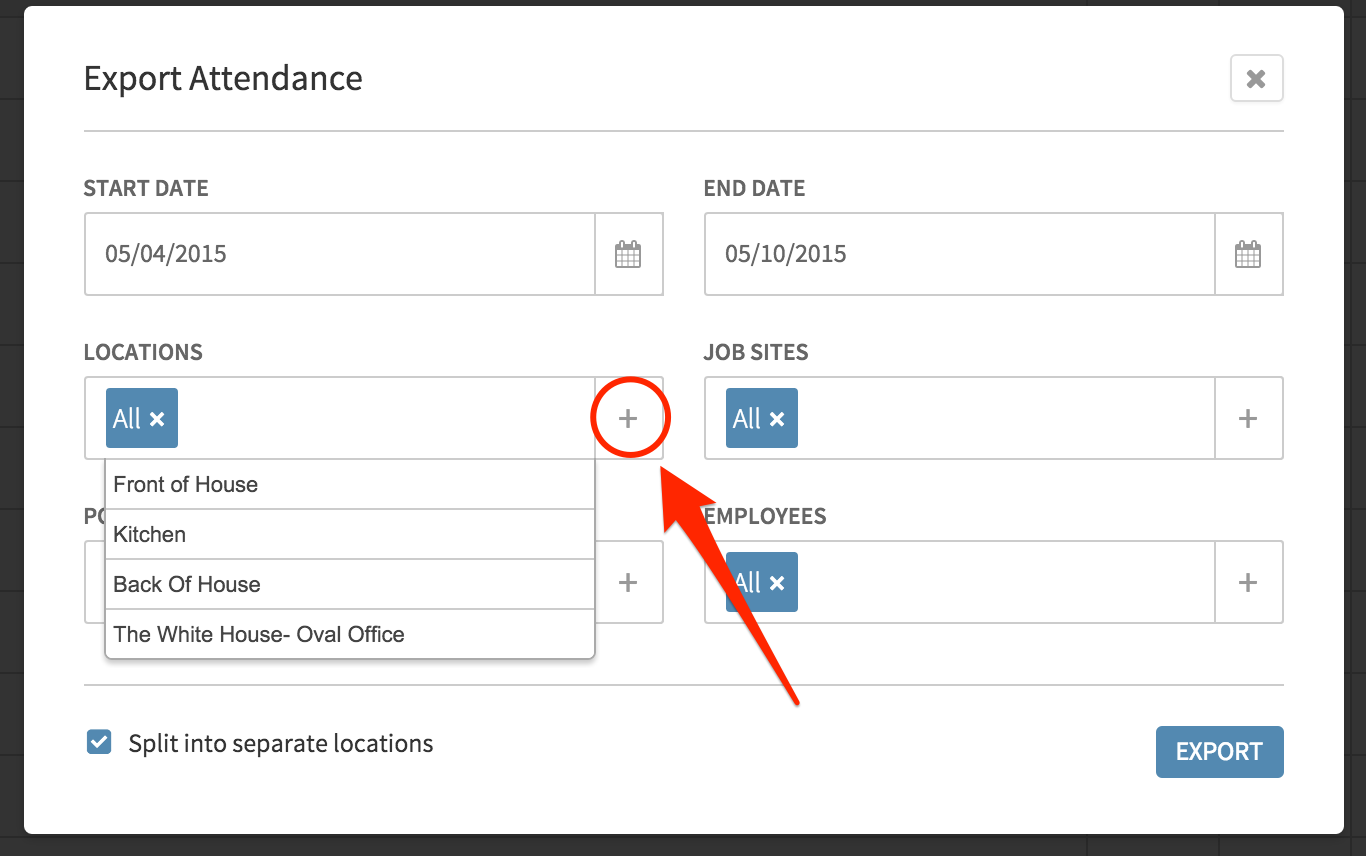 7) On default, we split the export by Location onto individual Sheets. If this is the preferred export- no action is needed.
To gather an export of time records all on a single sheet export, un-check the "Split into separate locations."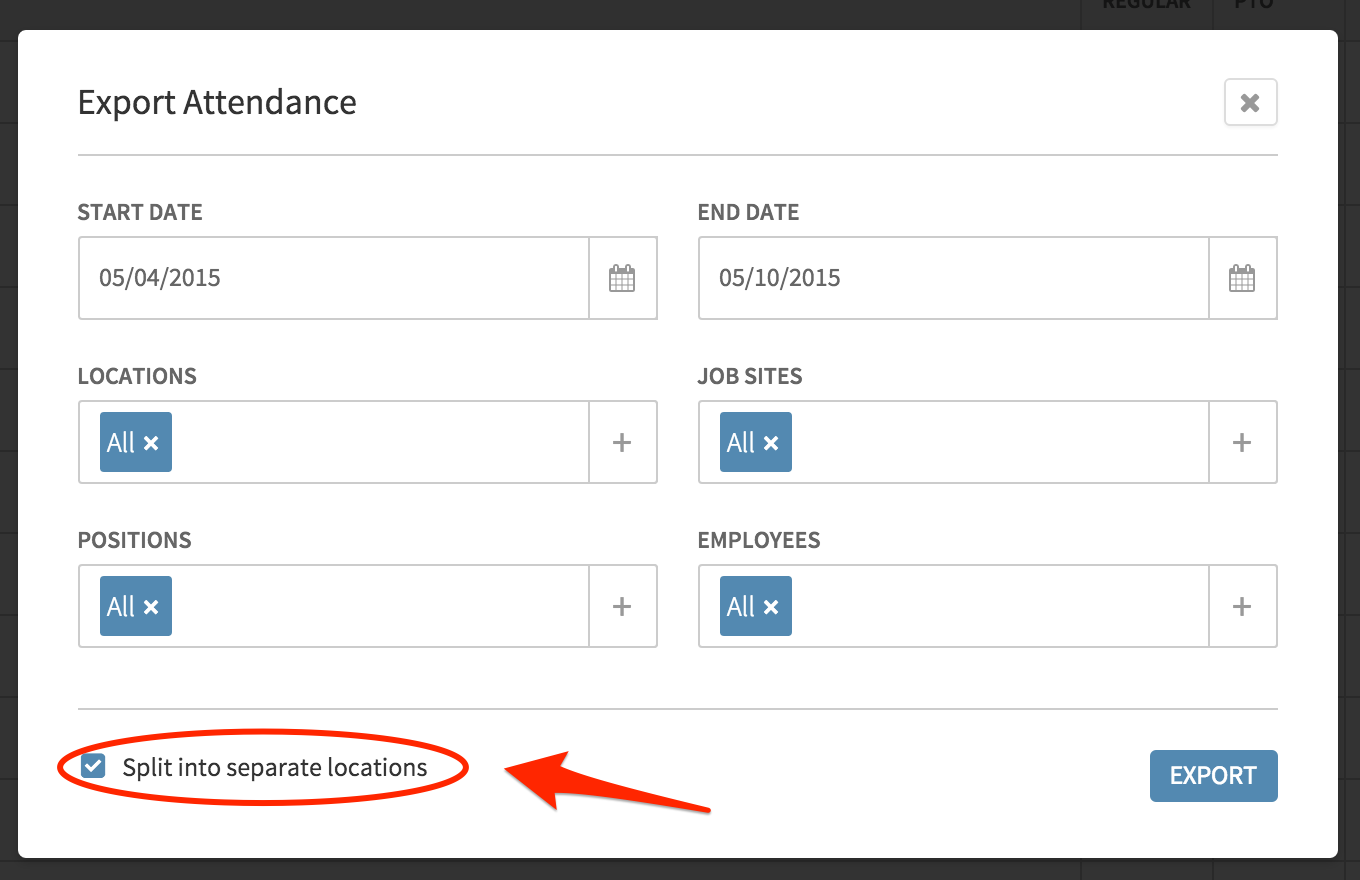 8) When you have completed setting the customizations required, click Export on the bottom right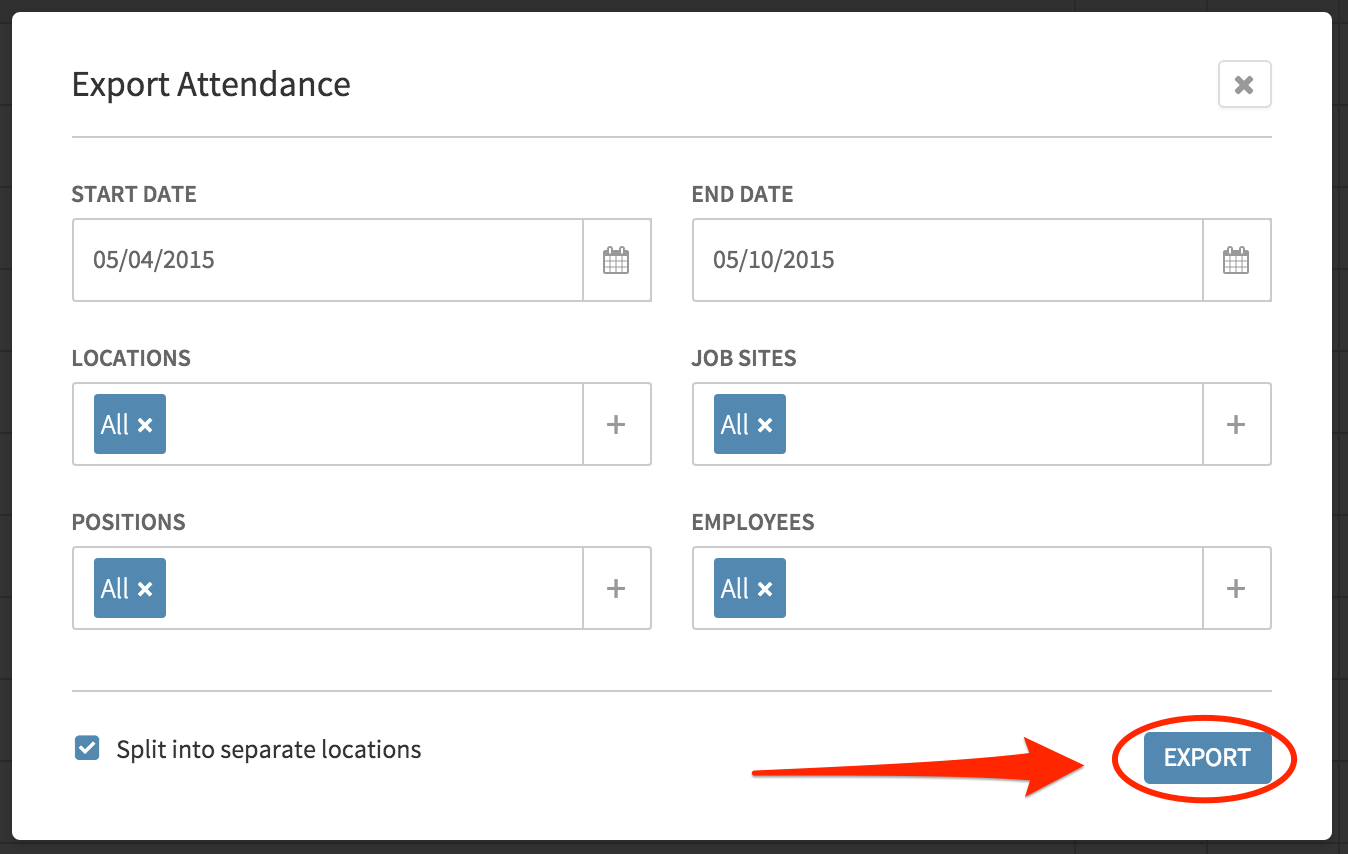 9) When I Work will start immediately processing the Export request and will be available to you shortly