Overview
Managers can view how many PTO, Sick, and Holiday hours each employee has taken while approving their future requests.
This feature totals up all hours they have been approved for starting from January 1st of the current year.
Note: Supervisors do not have access to this feature.
View time off totals for an employee
To view, you'll want to go to the Tray icon then select "View Requests".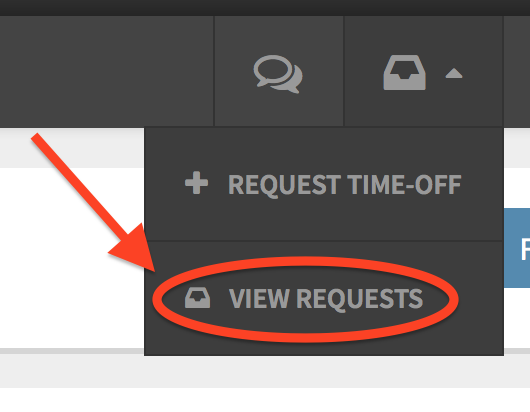 Then click on any employee's request.

You will be able to see that particular employee's total PTO, Sick, and Holiday hours for the current year (starting January 1st).
Note: Unpaid time off cannot be included.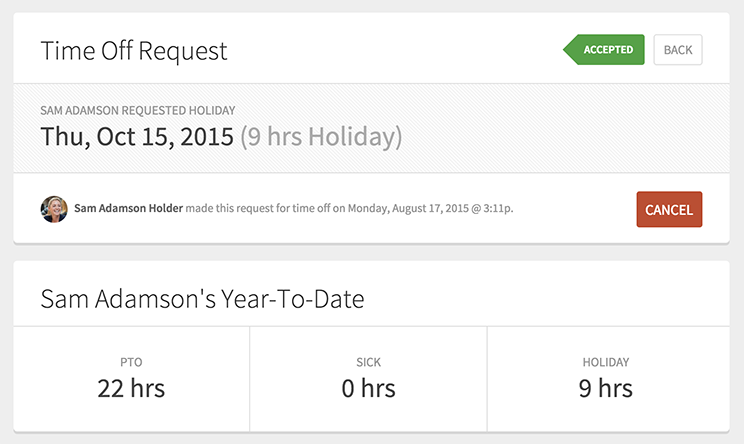 Note: The PTO calculation includes both past and future approved Paid Time Off.