Overview
If your manager has approved the feature, you can use the Split Shift option to split your shift in two. This allows you to swap or drop a part of your shift.
Things to know before you begin
Your employer has the option to disable shift splitting in the app settings.
Splitting a shift
To split a shift, log in and go to My Schedule.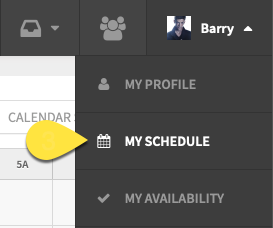 Then select a shift to split and click Split Shift.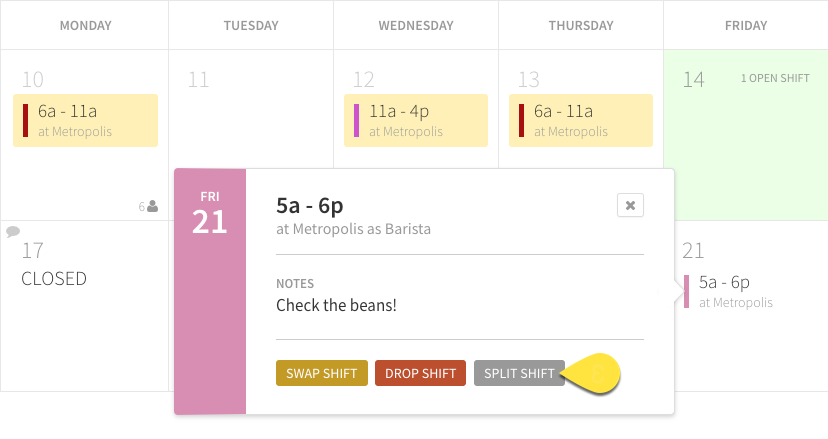 Drag the slider to where you want to split your shift in two. When finished, click Split Shift.
NOTE: Depending on your employer's settings, the minimum split you can make may be 30 minutes, 1 hour, or 2 hours.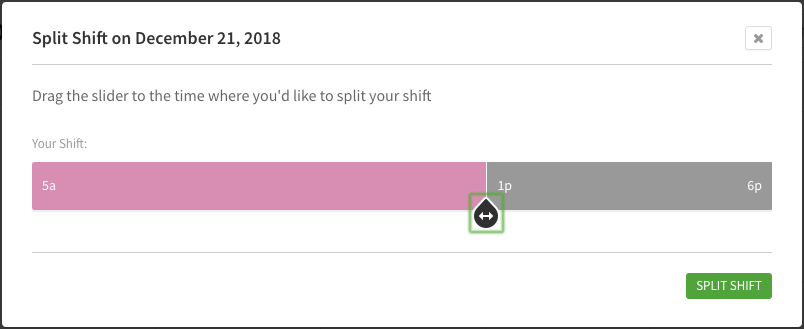 When you refresh your My Schedule page, you will see that your one shift has turned into two. Now, you can swap or drop the shift that has been split or even split it again.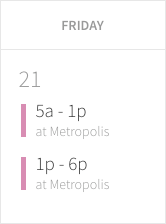 NOTE: Once a shift is split, it cannot be undone. You would have to get in touch with a Manager to delete the split shifts and recreate the one shift.