Overview
To help track overtime, you can set the Max Hours for each employee within their employee profiles. See Managing Employees for more information on how to set that up.
Tracking overtime on the Scheduler
Once you set the Max Hours for an employee, you will see that number appear under your employees' names on the Scheduler. It will populate as the third number.

If you schedule an employee over their max number of hours, the numbers under an employee's name will turn red. This helps indicate that the schedule should be adjusted to avoid overtime.
You will also be notified while scheduling if you're about to go over your employee's maximum amount of hours. There will be a red tag within a shift template letting you know how many hours of overtime they will accumulate if you schedule them a certain shift.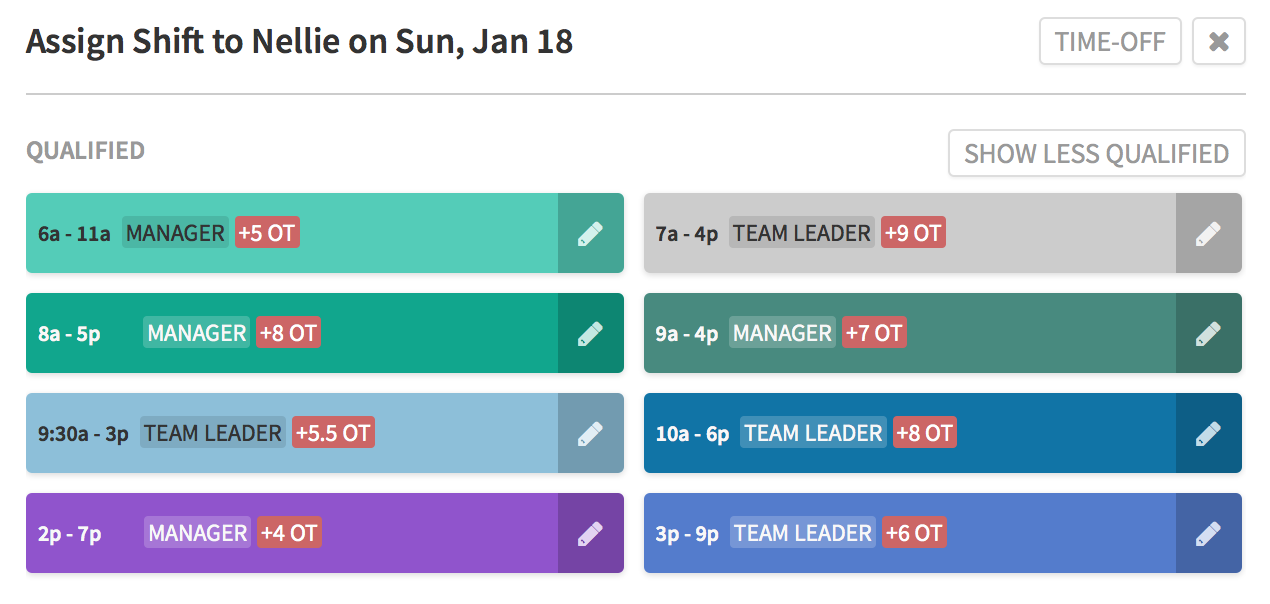 Note: If you are using the Labor Budget view, overtime wages are not calculated on the Schedule. Overtime would need to be calculated manually if you are just using When I Work Scheduling.