Overview
Tell your friends about When I Work because:
You've become a pro at When I Work and love how much time you've saved from scheduling your employees.
You want your friends to stop complaining about their scheduling struggles at work.
You love When I Work.
You want to sing our praises on rooftops but realize you don't have Adele's voice.
Things to know before you begin
You must love When I Work!
This article contains images of the When I Work app on an iPhone. Although the app looks slightly different on an iPad, the app works the same on both devices.
Things to do before you begin
Make sure the
When I Work Employee Scheduling app
is installed on your iPhone or iPad.
Tell Friends about When I Work
1) From the iPhone/iPad app, click the "More" tab at the bottom of the screen.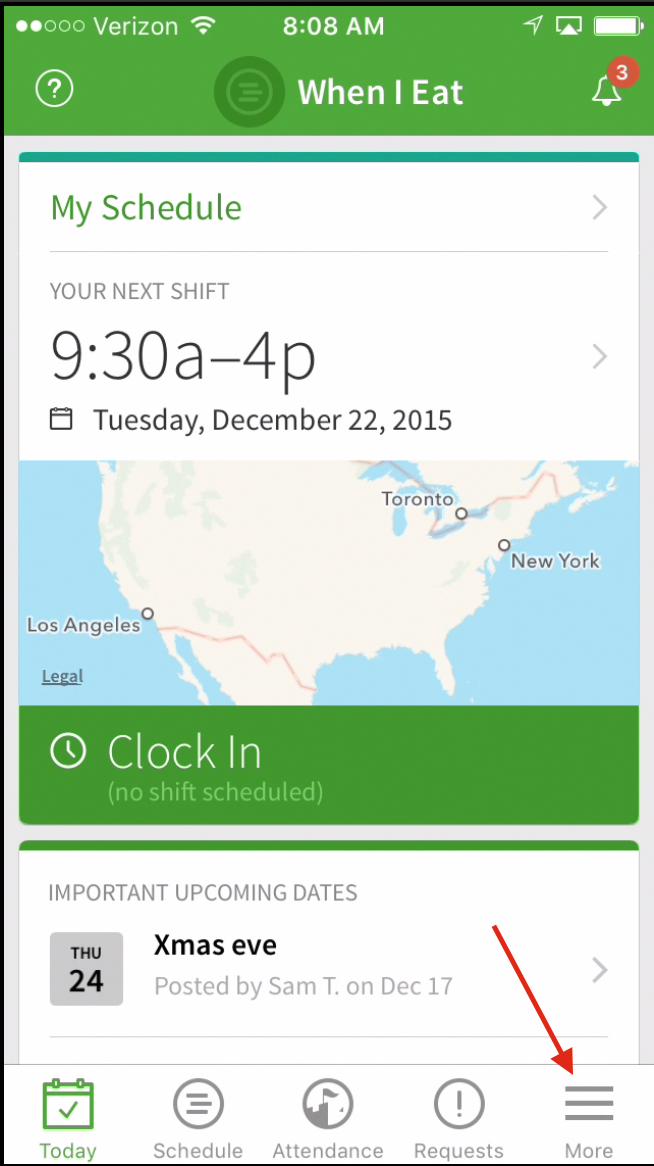 2) Select "Tell Friends about When I Work" from the Toolbox list.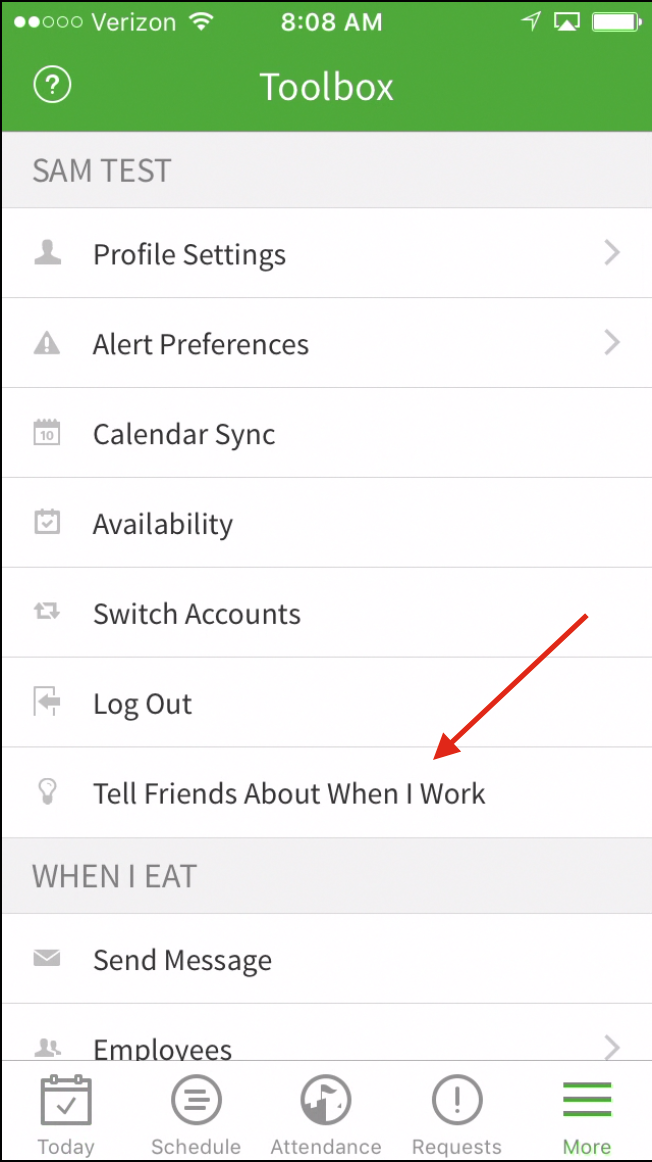 3) Fill out your friend's email address.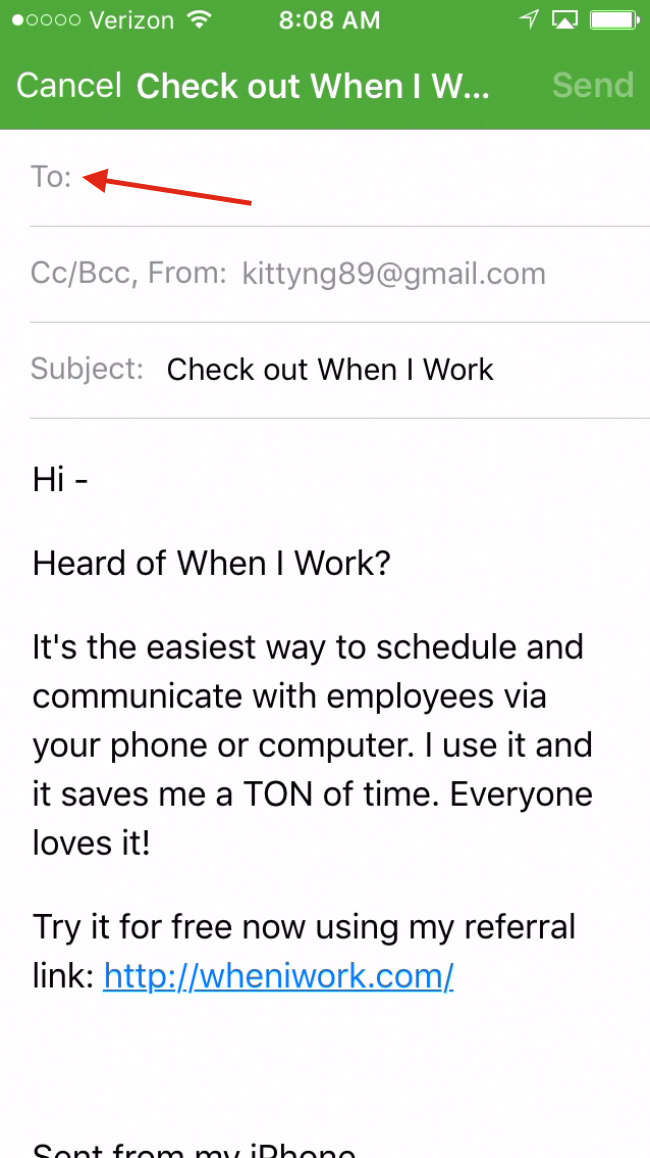 4) Click Send at the top right of the screen. Now sit back and let us do the rest!