Overview
OpenShifts™ appear when your employer creates shifts that you and your coworkers can pick up yourselves.
You can also take OpenShifts from your computer and Android phone.
Things to know before you begin
Open Shifts are on a first come, first serve basis. The first person to pick up the shift gets it.
An OpenShift is up for grabs for all qualified and available employees until you tap "Take" on the confirmation screen.
Different OpenShifts may show up for different Users. Managers have the option to offer the shift to all qualified and available Users OR specifically select users they want to offer the shift to.
When I Work displays up to 50 OpenShifts on the iPhone/iPad platform. To view additional OpenShifts, check out the Web App.
This article contains images of the When I Work app on an iPhone. Although the app looks slightly different on an iPad, the app works the same on both devices.
Things to do before you begin
Make sure the
When I Work Employee Scheduling app
is installed on your iPhone or iPad.
How to take an OpenShift
1) From the iPhone/iPad app, go to the Dashboard and click "OpenShifts Available." The number to the left indicates the number of OpenShifts that are available to you.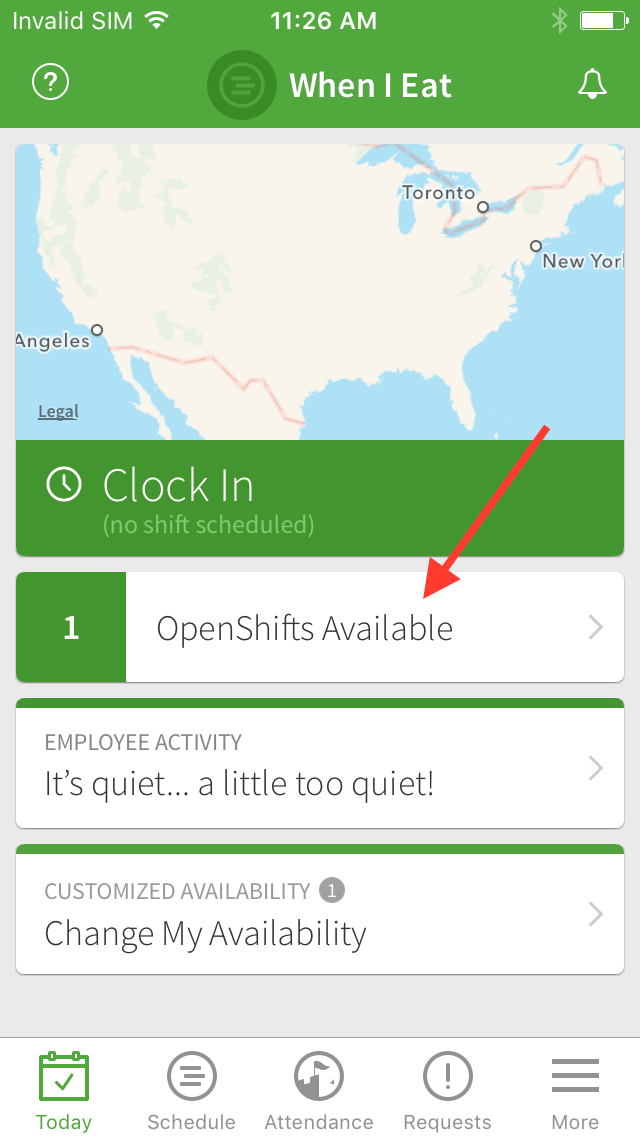 2) Here, you will have access to view all OpenShifts you are available and qualified to work. Click the OpenShifts that you want.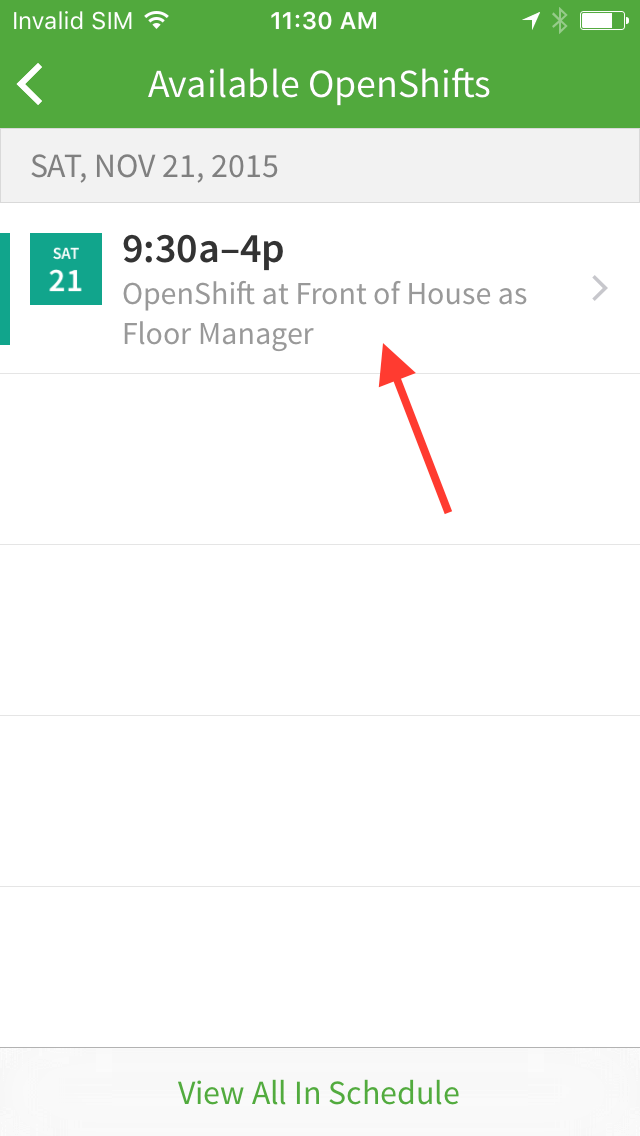 3) Click "Take Shift" at the bottom of the screen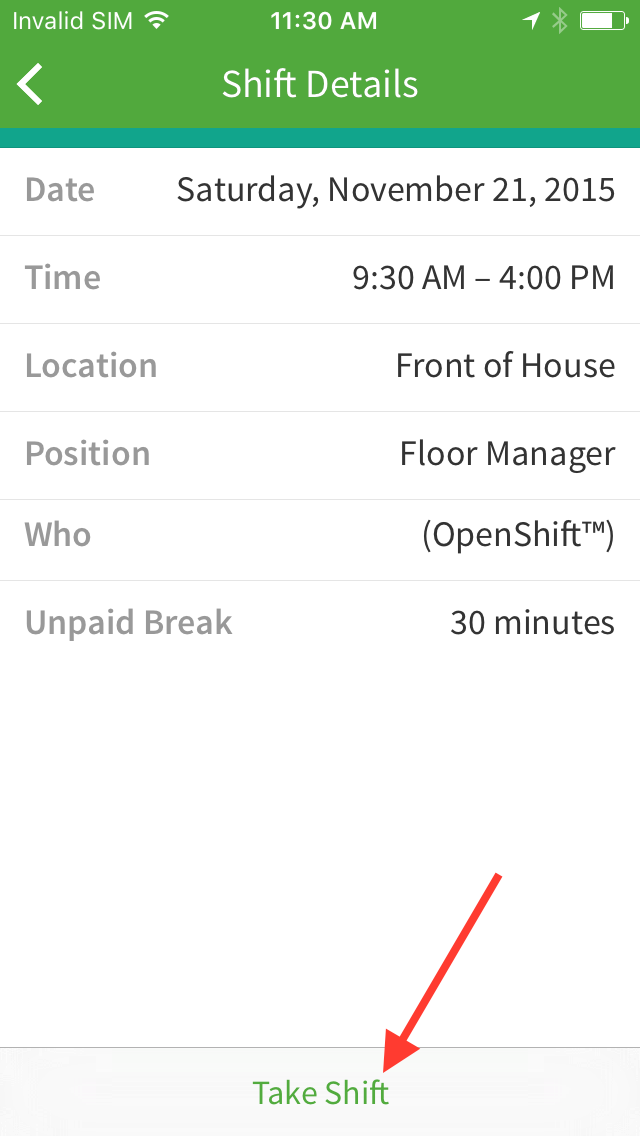 4) Click "Take" on this Confirmation Screen. Without completing this step, the Shift is still available for grabs by other Users.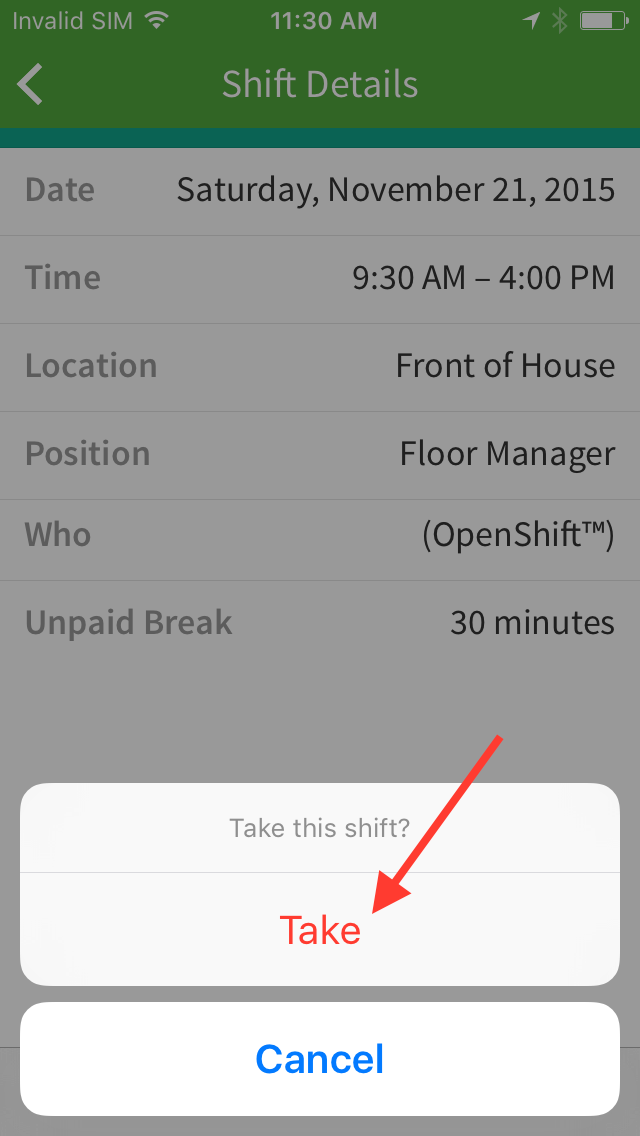 5) The OpenShift is now yours! Feel free to review your personal schedule to see the OpenShift under your name.