Overview
You can tag one, multiple, or all employees to multiple locations and/or positions at one time.
Steps
To do this, you will want to go to the Gear icon at the top and select Employees.
From there, select one employee at a time by clicking the box to the left of their names. You will know if an employee is selected if their bar is highlighted in yellow and the box is green.
Once at least one employee is selected, the Set Positions and Set Locations buttons will appear at the top right.

If you would like to select all employees at one time, you can click the box above the first person on the employee list.

When you click the Set Positions button, a drop down list of all Positions will appear. You can click as many Positions as you'd like to tag to your selected employee(s). Click the green Apply button when done.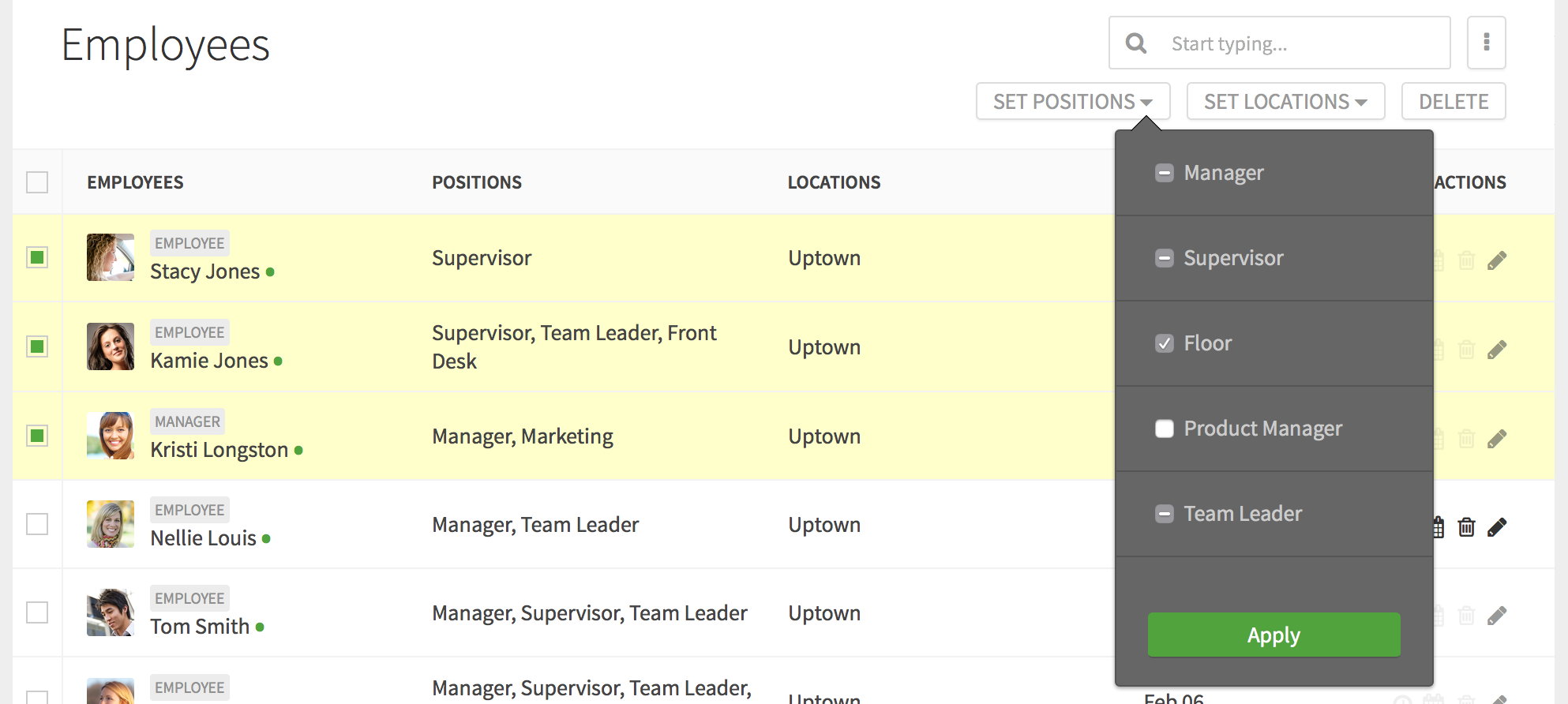 This is also the same for the Set Locations button. Once it is clicked, a drop down list of all Locations will appear, and you can choose as many Locations as needed. Hit Apply when done.