Overview
Set your Alert Preferences so that you're getting notified only about the things you want alerts about. You can also choose how you want to be notified, whether that's through your email, your phone, or both!
You can also set your alert preferences from your computer or Android phone.
Things to know before you begin
To receive text/SMS alerts, you must set a mobile phone number added your user profile.
To receive email alerts, you must have a valid email address added to your user profile.
When I Work sends email alerts immediately, but emails may be delayed by your email provider.
For some users, email alerts get sent to the spam inbox. Please check your spam inbox and edit your email settings to approve/whitelist all When I Work emails.
When logged into the app from your phone, we will send push notifications. When signed out of the app, you will receive notifications by SMS/Text.
To edit the "Don't Notify Me Between" parameter, visit the web app from your computer.
Depending on your access levels with When I Work, you may see different Alert Preference options in the app.
Things to do before you begin
Make sure the
When I Work Employee Scheduling app
is installed on your iPhone or iPad.
Set your alert preferences
Tap the More icon at the bottom right corner.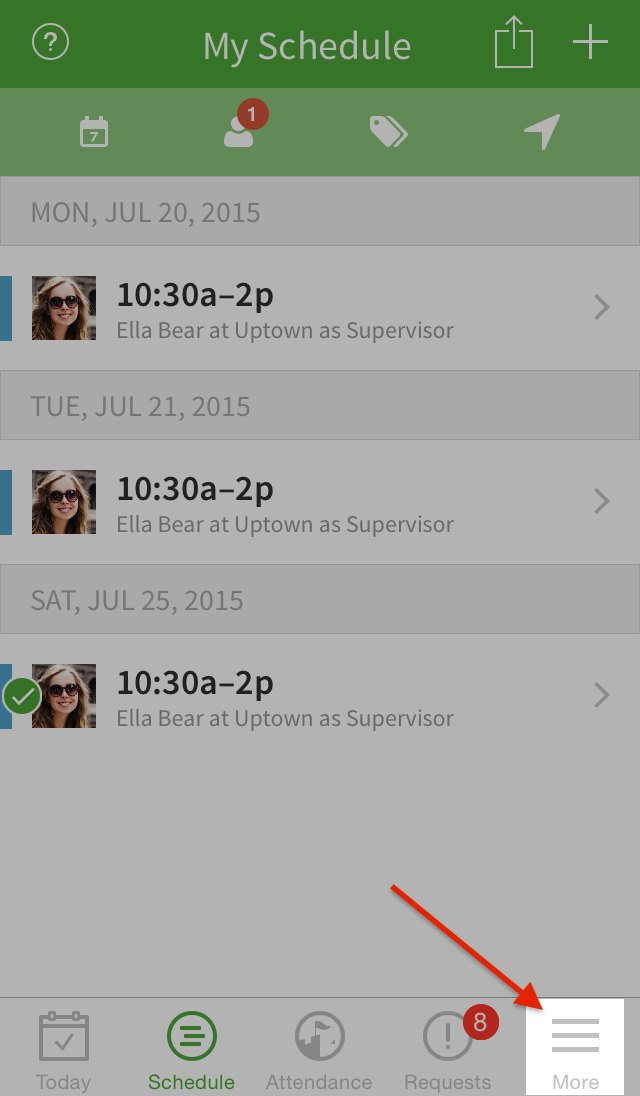 Select Alert Preferences.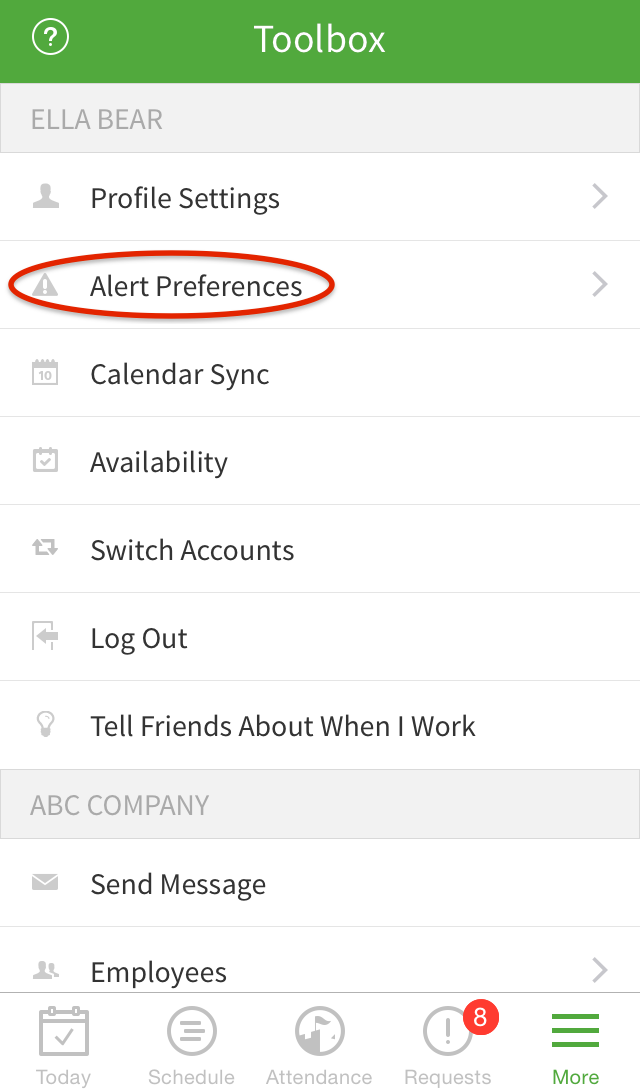 By default, your Alert Preferences include only email alerts, which are represented by Envelope icons. If you would like mobile alerts, you'll want to manually enable them by clicking on the Talk Bubble icons.
Time-Off Requests: Receive alerts when your Account Holder, Manager, or Supervisor makes a decision about your Time Off requests
Swap/Drop Requests: Receive alerts when a Swap or a Drop shift is available to you
Schedule Updates: Receive alerts when you are assigned new shifts
New Employee: Receive alerts when a new employee is attempting to register to your account's schedule
Availability Changes: Receive alerts when employees update or add Availability Preferences
Attendance Alerts: This feature will only be visible if your employer uses When I Work Attendance. Enable this if you'd like to be alerted when you have forgotten to clock in or out. Note: Attendance Alert messaging is dependent on App Settings defined by the Account Holder
Shift Reminders: Receive alerts when a scheduled shift is coming up in the near future. You can edit how many hours in advance of your shift you want to be notified. Note: The maximum amount of hours you can be notified before a shift is 24 hours.
You can also adjust the times of day when you would prefer not to receive any notifications in the Don't Notify Me Between section.
Click Save when done.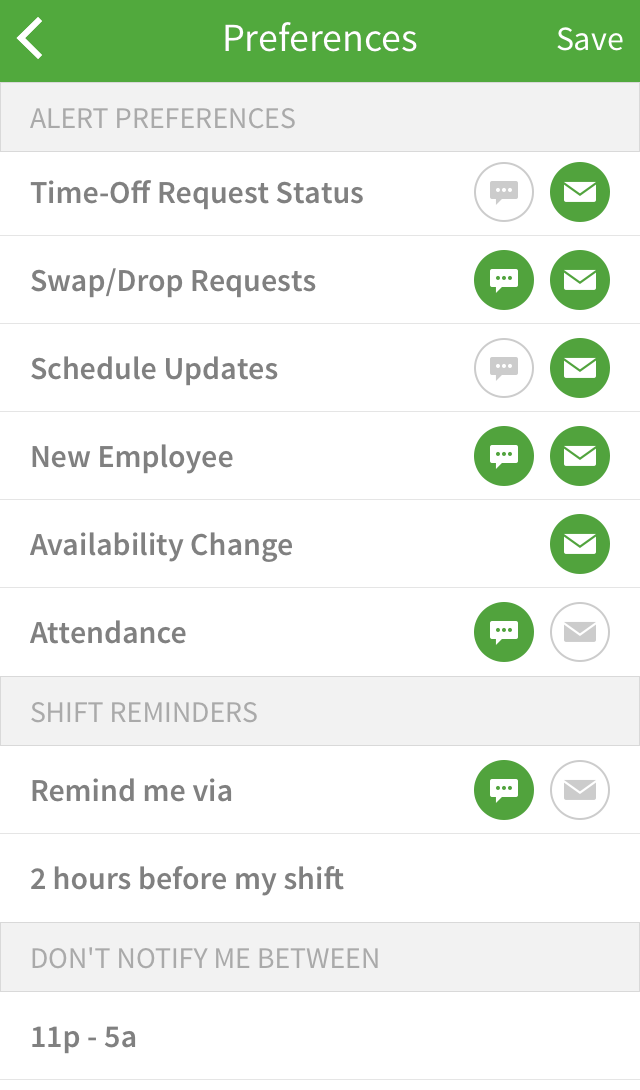 NOTE: When you are logged into the app from your phone, you will receive push notifications. If you sign out of the app, you will receive notifications by text.