Overview
Use shift templates to quickly add standard shifts to the schedule.
Shift templates (formerly called shift blocks) save you time when you need to schedule shifts that have a consistent start and end time. Instead of manually entering in custom shifts details one-by-one, shift templates allow you to schedule a shift quickly and easily.
You can also use shift templates to schedule shifts from your computer or Android phone.
Things to know before you begin
You must have supervisor, manager, or account holder access privileges to make schedule changes.
This article contains images of the When I Work app on an iPhone. Although the app looks slightly different on an iPad, the app works the same on both devices.
Things to do before you begin
Use a shift template to schedule a shift
1) From the iPhone/iPad app, tap the Schedule tab at the bottom of the screen.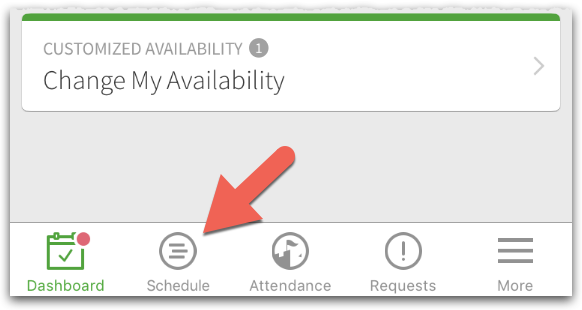 2) Click the + icon on the top right of the screen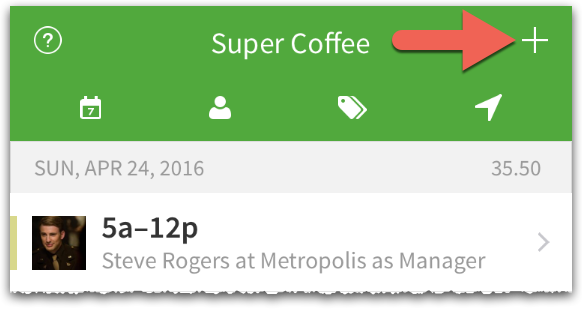 3) From the menu, select the shift template that you need. In this example, we selected the 7a – 12p as Cashier shift template.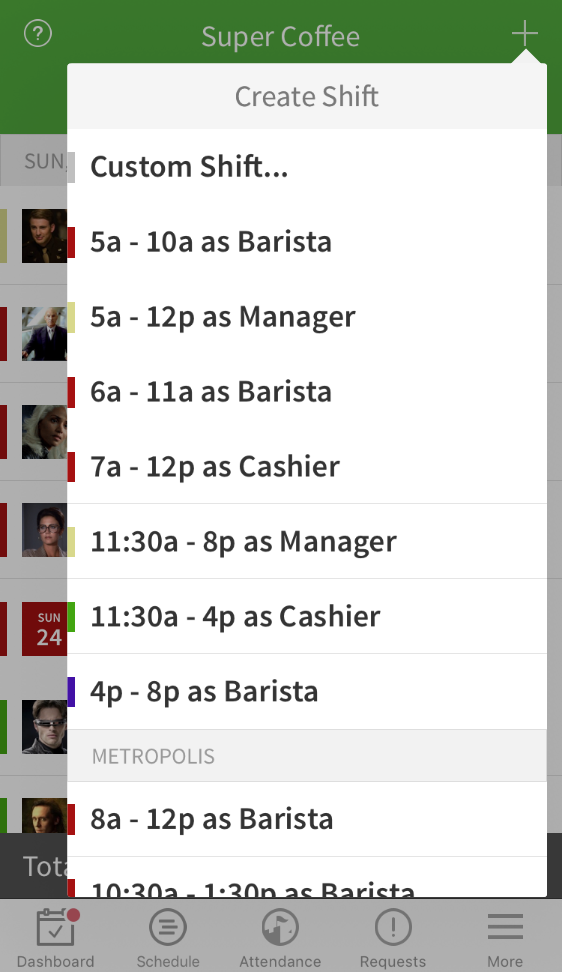 4) This will bring you to a pre-populated shift template. However, you can edit/ add more details about this shift. You can:
Add a color code
Edit the Date
Edit the start and end time
Assign a location
Assign a job Site
Assign a position
Assign the shift to a specific employee
Enter the number of employees you need to fill this shift
Add an Unpaid Break
Enter Shift Notes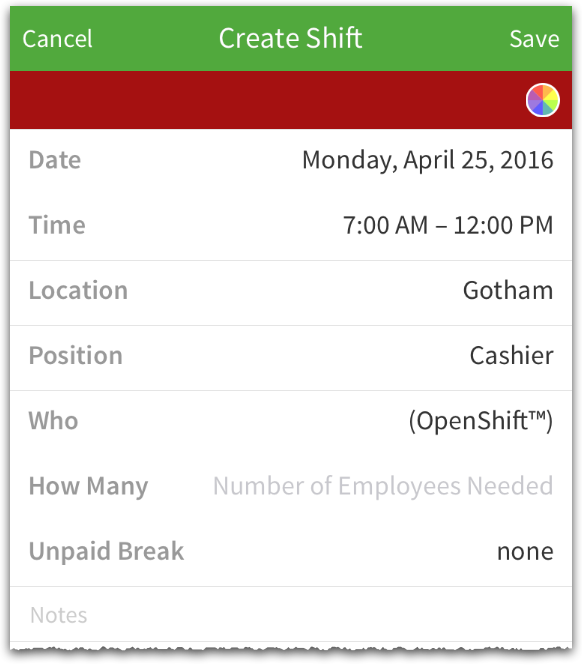 5) When you complete entering the shift details, tap Save on the top right of the screen.
6) A pop up on the bottom of the screen will ask you to tap either Save or Save & Publish.
If you do not click either of these options, the shift will not be stored and you will need to start over.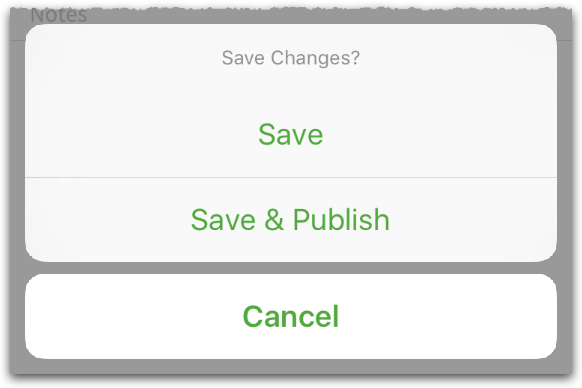 If you tap Save, none of your employees will be alerted for this shift. However, you will have the option to Publish or Publish & Notify the shift.
If you tap Save & Publish, you will have the option to Find Replacement for the shift.