Overview
If an employee registers to join your schedule when you already created an account for them, you can merge the two accounts together.
Things to know before you begin
You cannot merge two employees together if they are both already registered to the account.
Merge an employee
Go to the Employees page from the Gear icon at the top.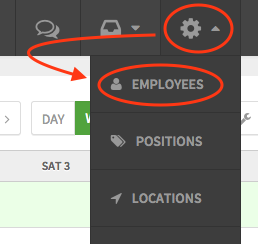 View your pending employee in green and click the Check icon.

You will see a prompt that will ask if you would like to merge the pending employee with an employee already set up within your account. The app should recognize the employee if it is similar to what is in the system if the name is listed under Preferred Employees.
Select the name of the employee you'd like merged with the pending employee.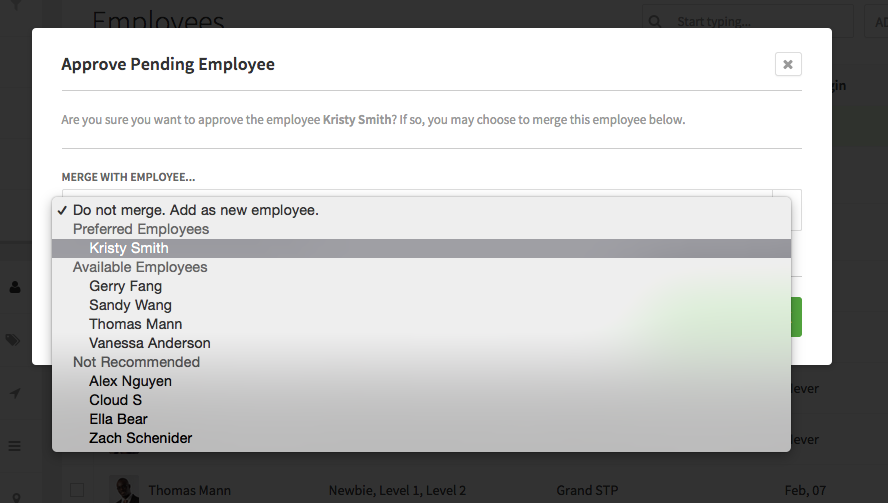 Then click Approve Employee and they will be merged!