Overview
Edit an employee if you need to change his or her name, picture, positions, schedules, and so on.
You can also edit an employee from your iPhone/iPad or Android phone.
Edit an employee's information
To do this, go to the Gear menu and select Employees.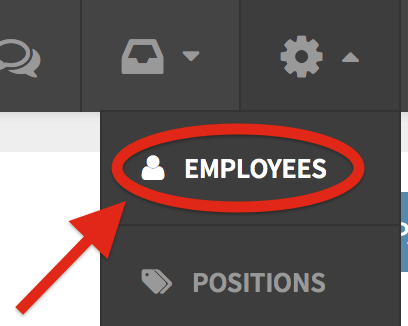 Click on the name of the employee you'd like to edit.

You can change any information on this page and within the left side tabs.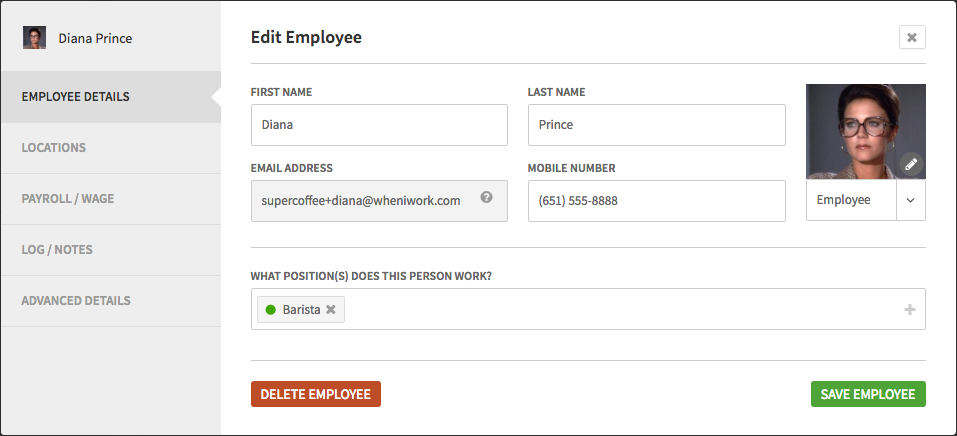 But there is one exception: An employee's email address cannot be changed if the employee has already registered. You can hover over the "?" icon for reasons as to why.
If the email needs to be changed, your employee will need to log in and change their email from their individual My Profile page.
Click Save Employee when finished.
Or you can delete the employee by clicking Delete Employee.
Note: For more detailed information about each field and its function, or if you'd like to add a new employee, check out the article Adding an Employee.