Overview
You can edit an employee's details at any time from the When I Work Staff Scheduling app.
You can also edit an employee from your computer or Android phone.
Things to know before you begin
You must have supervisor, manager, or account holder access privileges to edit an employee's information.
A registered user's email address cannot be changed by an account holder, manager, or supervisor if the user has already registered. If the user's email needs to be changed, the user will need to log into When I Work and change their personal email from their individual "My Profile" page.
This article contains images of the When I Work app on an iPhone. Although the app looks slightly different on an iPad, the app works the same on both devices.
Edit a user's information
1) From the When I Work Staff Scheduling app, tap the More tab at the bottom of the screen.
2) Select Employees from the Toolbox list
3) Select the User you need to edit.
4) To edit the User's Profile, tap Edit on the top right of the screen.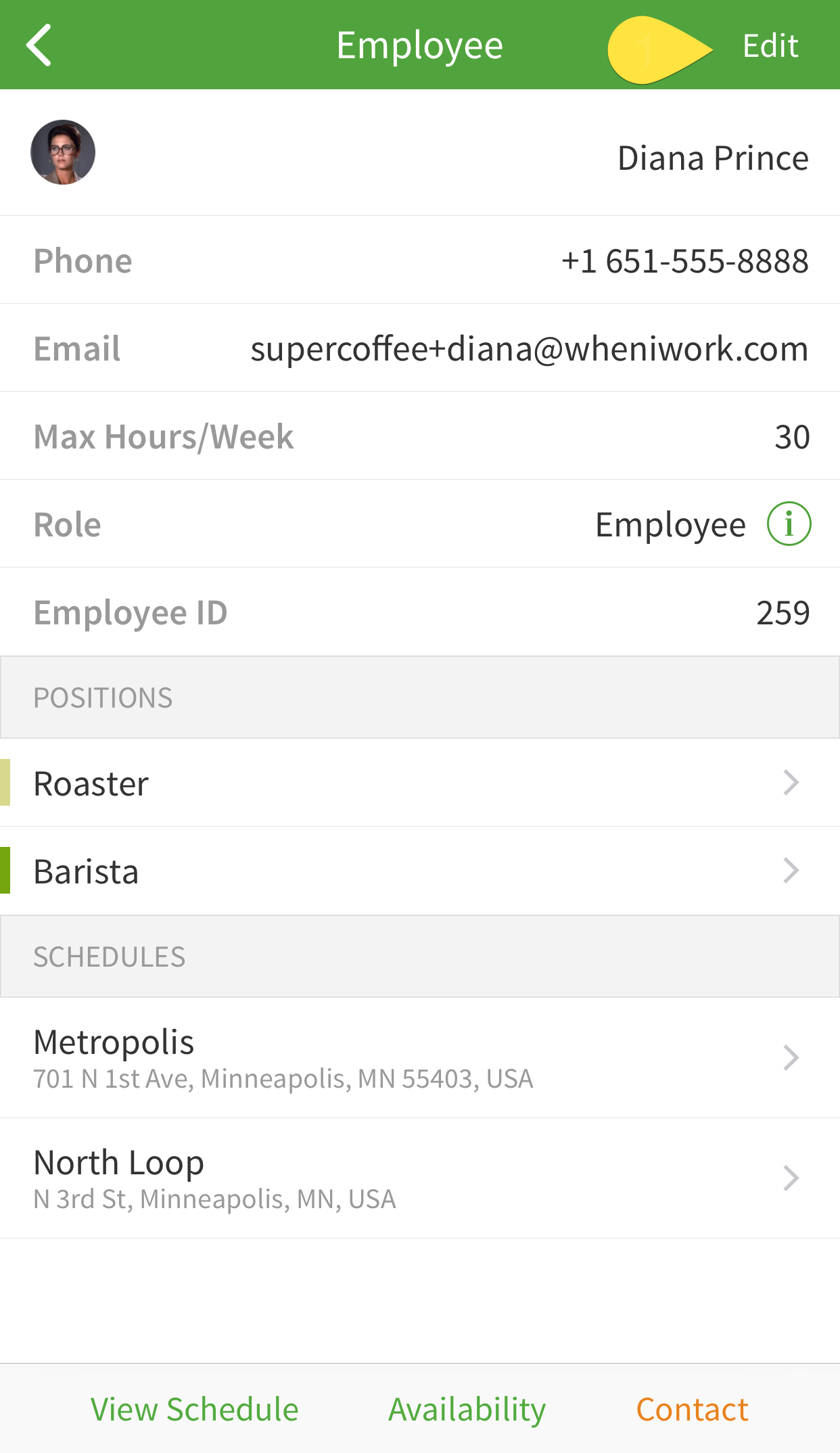 5) This will bring up a screen which allows you to Edit the User's Profile.
On this screen, you can edit the User's:
Profile Picture
First Name
Last Name
Phone Number
Max Hours/ Week
Employee Notes
Qualified Positions
Schedules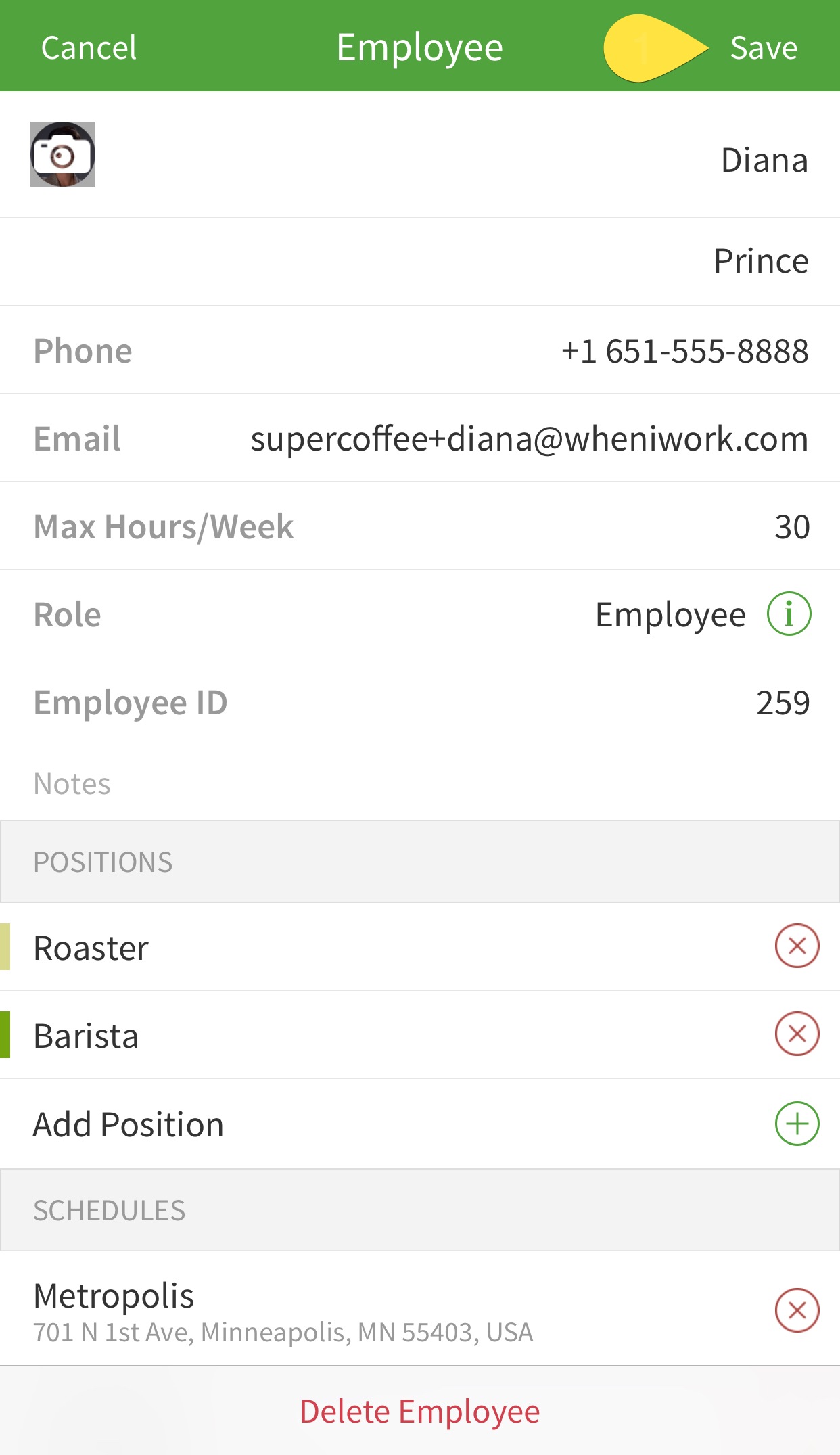 6) If you would like to edit the User's Access Level, tap "Role." At the bottom of the screen, you will be provided options to increase the User's access level.
NOTE: Supervisors cannot edit to increase the Employee's access level. Only Account Holders and Managers have the ability to increase a User's access level.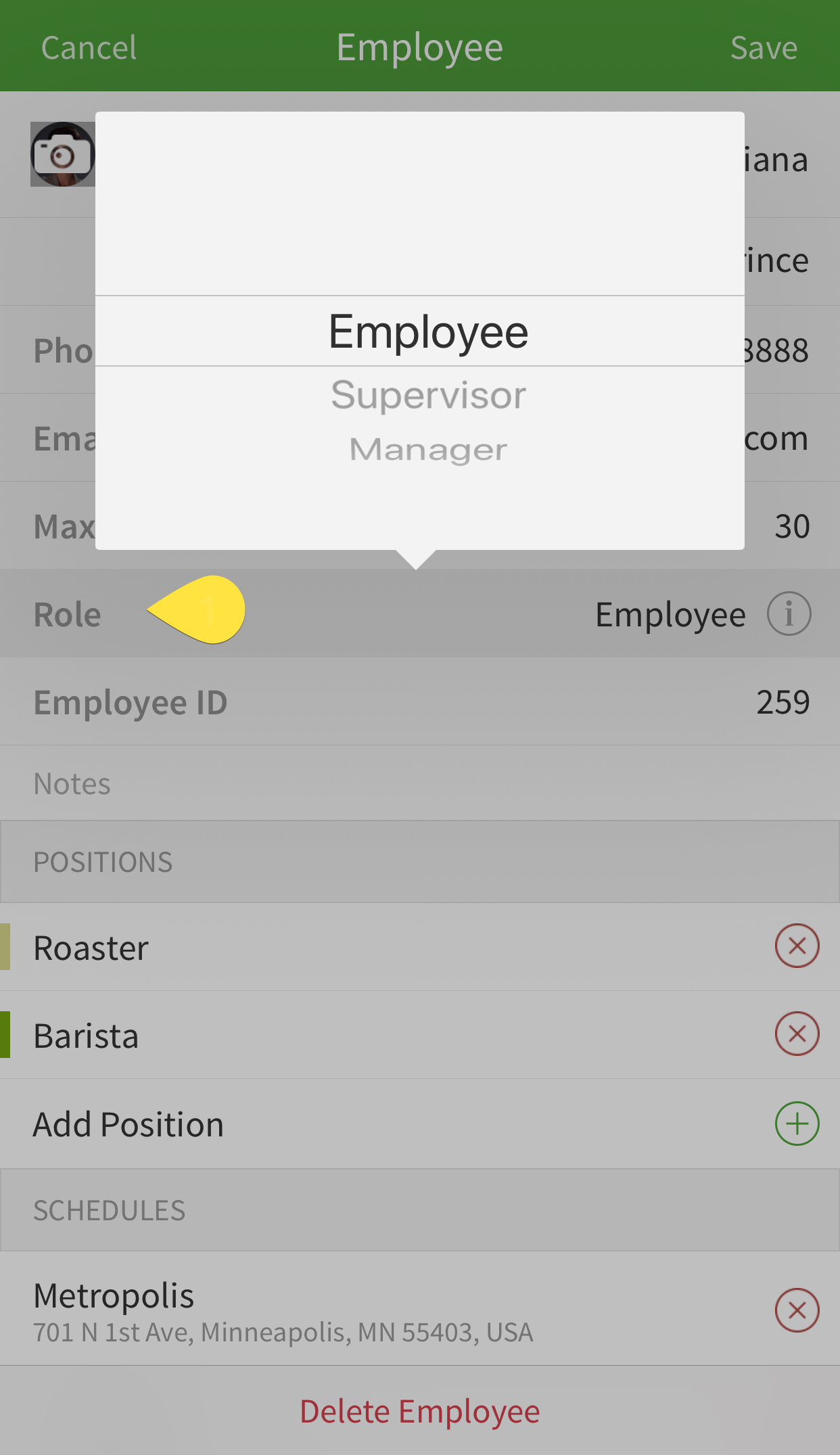 7) To add additional Positions to the User, tap  next to "Add Position" and select the additional Position(s) they are qualified to work. Once you add the Position to the User, it will return to the "Add Employee" screen.
NOTE: When I Work allows you to tag a User to Multiple Positions. Tagging a User to Multiple Positions means that the New User is qualified to work the Position.
8) You can remove a Position from the User's Profile by tapping  next to the specific Positions they are no longer qualified to work.
9) You can untag the User from select Schedules by tapping  to the right of the Schedules they are unqualified to work at.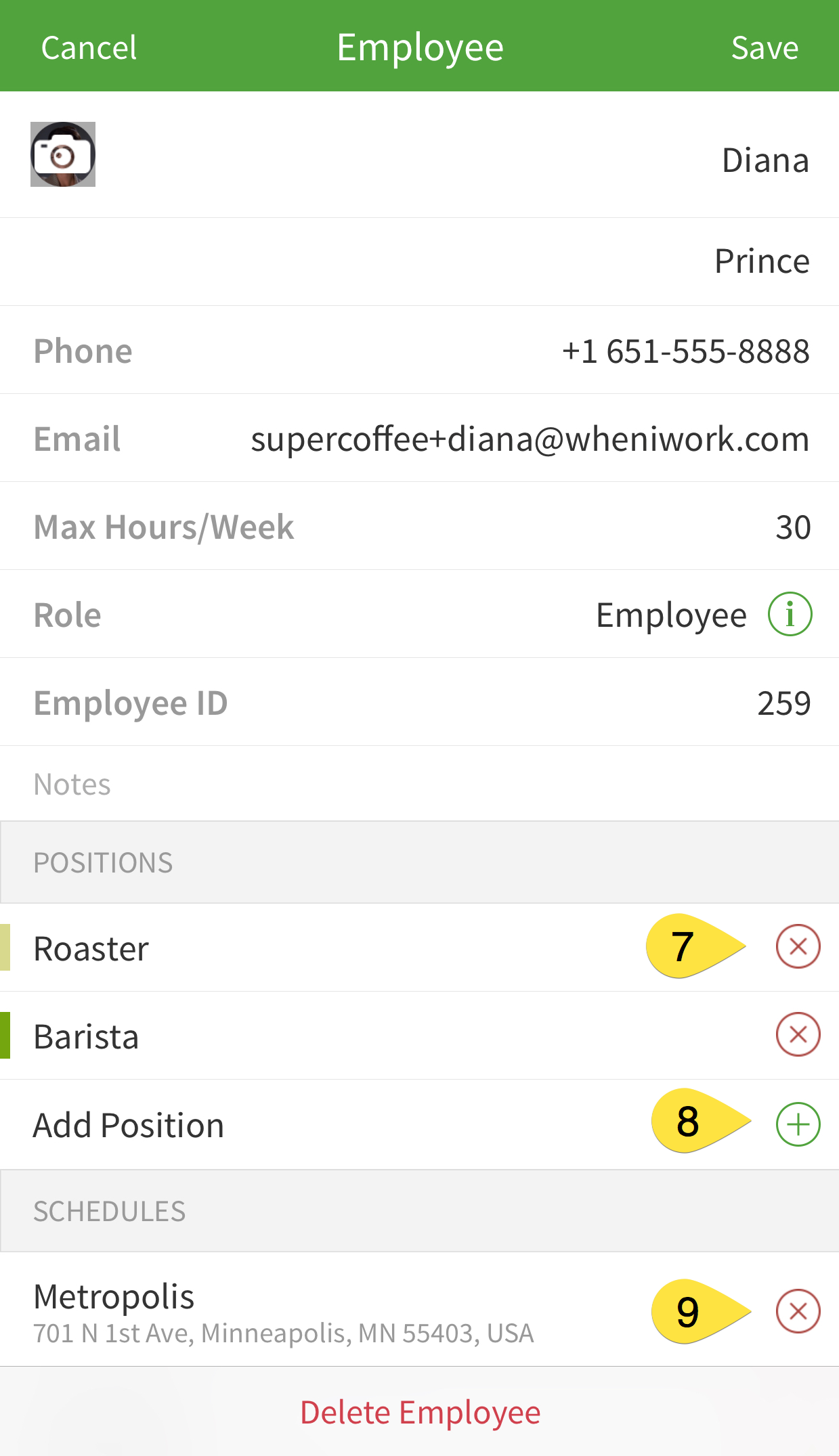 10) Tap "Save" on the top right of the screen. If you do not tap Save, your edits to the User's Profile will not be stored and you will need to start over.
11) You have now completed editing the User's Employee! As the Account Holder/ Manager/ Supervisor, you also have the ability to view the User's Schedule (1), Enter/Edit the User's Availability (2) , or Contact the User (Place a Phone Call, Send Text Message, Send Email, and/ or Add Contact to Address Book) (3).