Overview
Shift templates (formerly called shift blocks) save businesses time for shifts that have a consistent start and end time. Instead of manually entering in custom shifts details one-by-one, shift templates allow you to schedule a shift with just one click.
You can also create shift templates from your computer via the When I Work web app.
Things to know before you begin
You must have supervisor, manager, or account holder level access to create shift templates.
This article contains images of the When I Work app on an iPhone. Although the app looks slightly different on an iPad, the app works the same on both devices.
Things to do before you begin
Make sure the
When I Work Employee Scheduling app
is installed on your iPhone or iPad.
Steps
1) From the iPhone/iPad app, tap the More tab at the bottom right of the screen.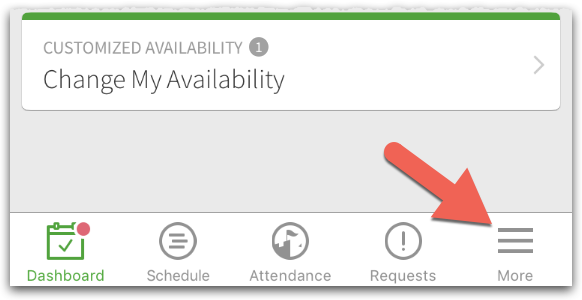 2) Tap Shift Templates in the Toolbox menu.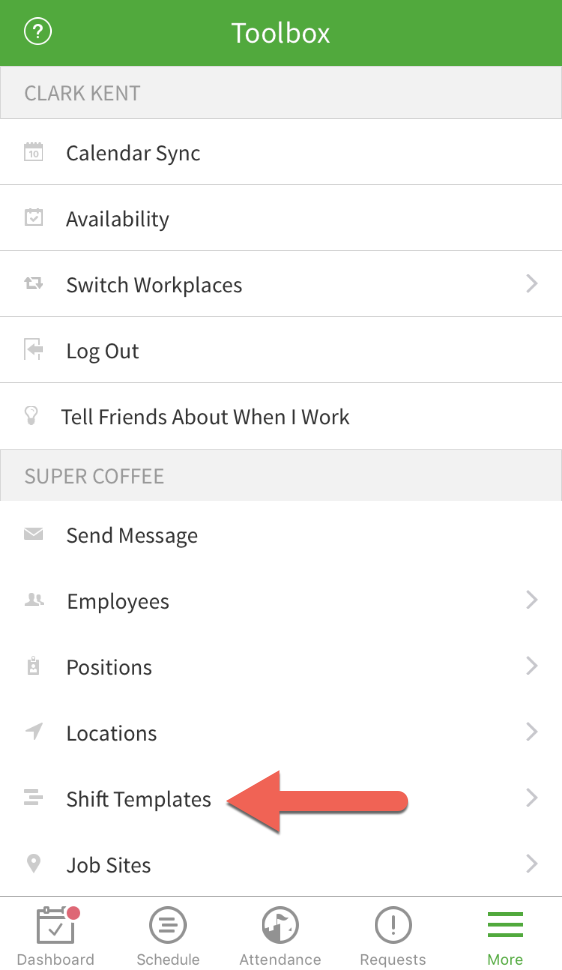 3) In the top-right corner of the screen, tap the + icon to create a new shift template.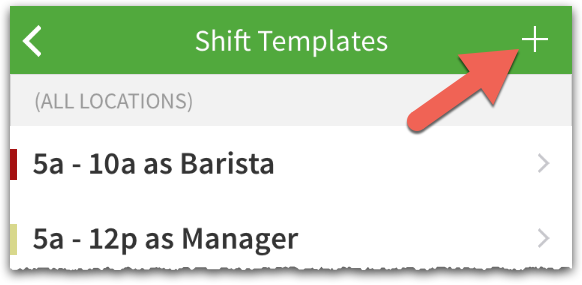 4) The shift template is gray by default. Tap the color wheel to assign a color to the shift template. Adding a color helps you filter shifts by color on the Scheduler.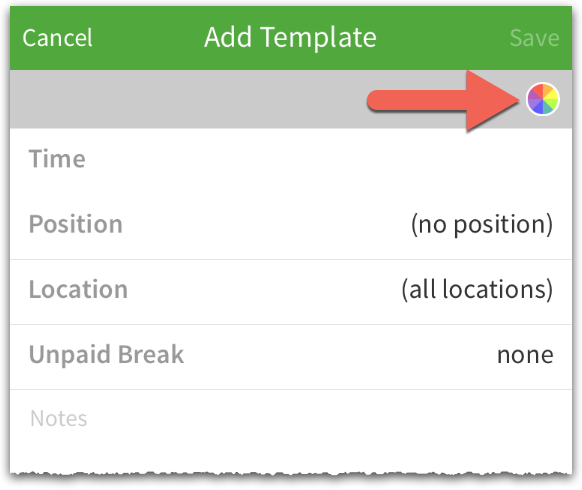 5) Tap Time to set the start and end time for the shift template.
A start time and an end time are required.
You can make the shift as short as 1 minute by inputting "7:00a-7:01a" or as long as 24 hours by inputting "7:00a-7:00a".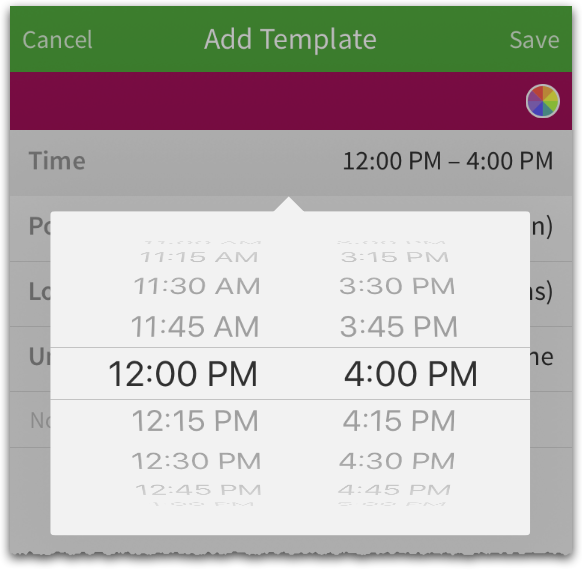 6) Set the other template options as needed.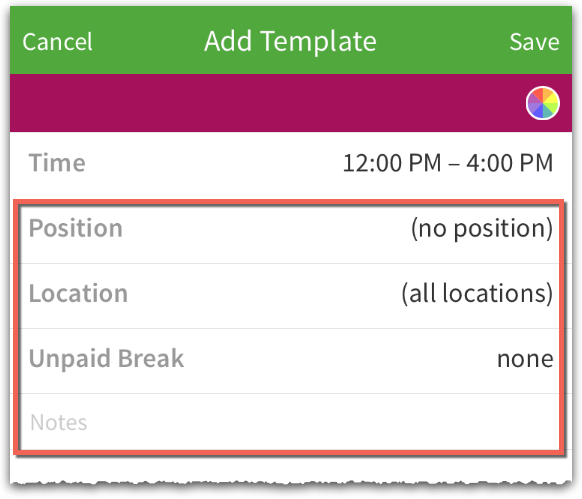 If you'd like the shift template to only apply to a certain position, tap Position then select a position from the menu.
If the shift template applies to a specific location, tap Location, then select a location from the menu.
Add an Unpaid Break if your employees to have a break or a lunch. Note that whatever number is inputted here is deducted from the employee's total hours on the schedule. For a 30-minute break, enter .5. For a one hour break, enter 1.
Add Notes to provide additional information about the shift to your employees. The maximum number of characters that will appear on the schedule is 255.
7) In the top-right corner of the screen, tap Save.

8) Tap Save to confirm your changes.