Overview
Locations are used to tag employees and shifts to a particular workspace. Locations create separate schedules which Account Holder, Managers, and Supervisors can toggle between. Account Holders and Managers have the ability to create a Location, edit a Location, or delete a Location
Need help understanding the difference between Locations and Job Sites?
You can also add locations from your computer or iPhone/iPad.
Things to know before you begin
You must have Account Holder or Manager level access in When I Work to create Locations.

Supervisors can only view Locations if they are tagged to more than one.
Only Account Holder and Manager can view and edit all Locations

If you do not share employees between Schedules or Locations, it might make more sense to create separate When I Work accounts for each Location. Contact our Customer Care Team about the best option for your business!
Select pricing plans have access to only one Location. If you would like to add additional Locations, please contact your Account Holder to Upgrade your When I Work plan!
Visit the Web app to add Max Hours/Week or an IP address (applicable to Attendance & TimeClock module) for this Location
Things to do before you begin
Make sure the 
When I Work Scheduling app
 is installed on your Android phone.
How to create a Location
1) From the Android App, click on the Menu button on the top left of the screen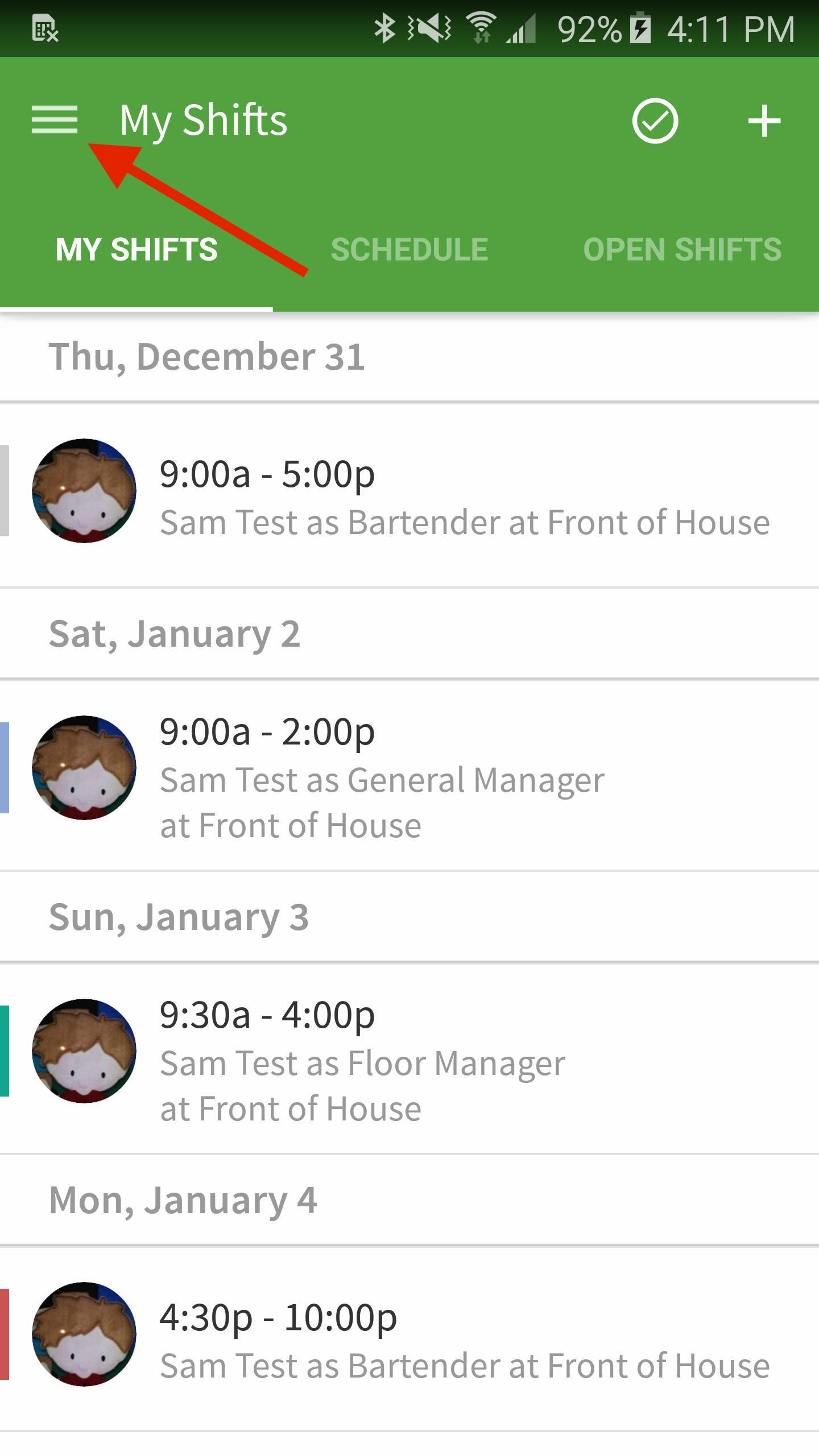 2) Select Locations from the Toolbox list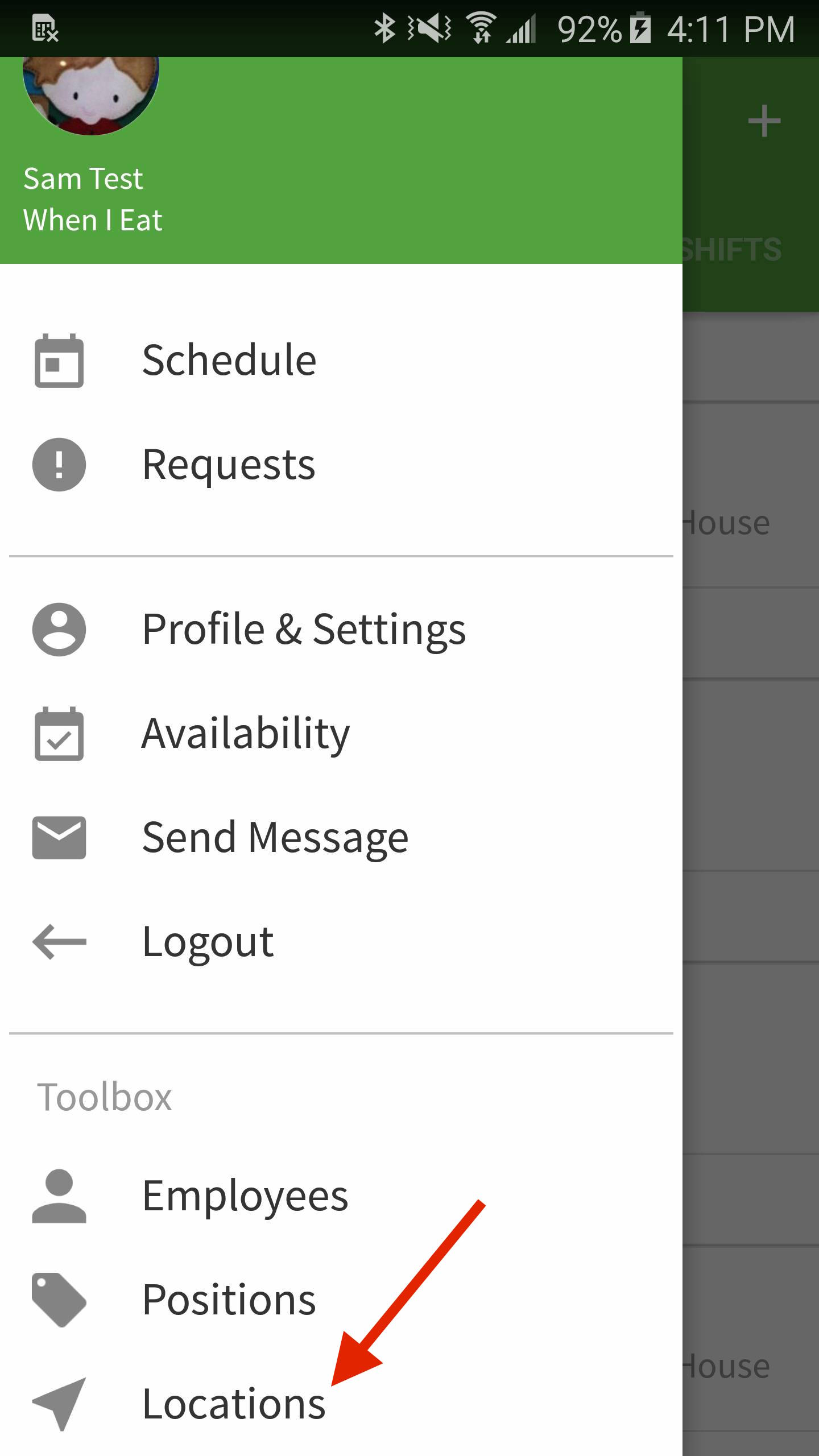 3) From the Locations page, select the + icon to add a new Location to the account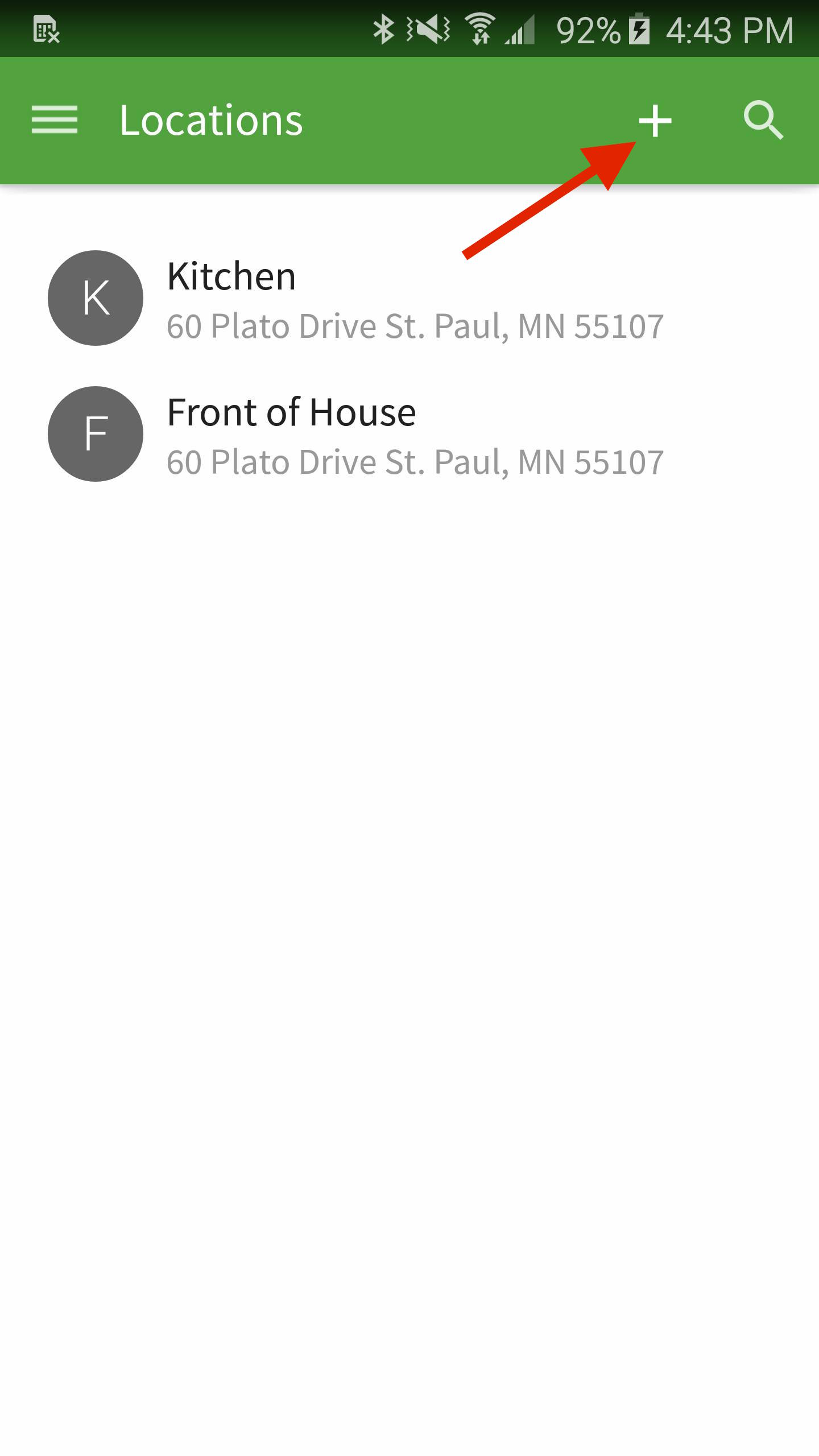 4) Enter a Location name and a Physical Address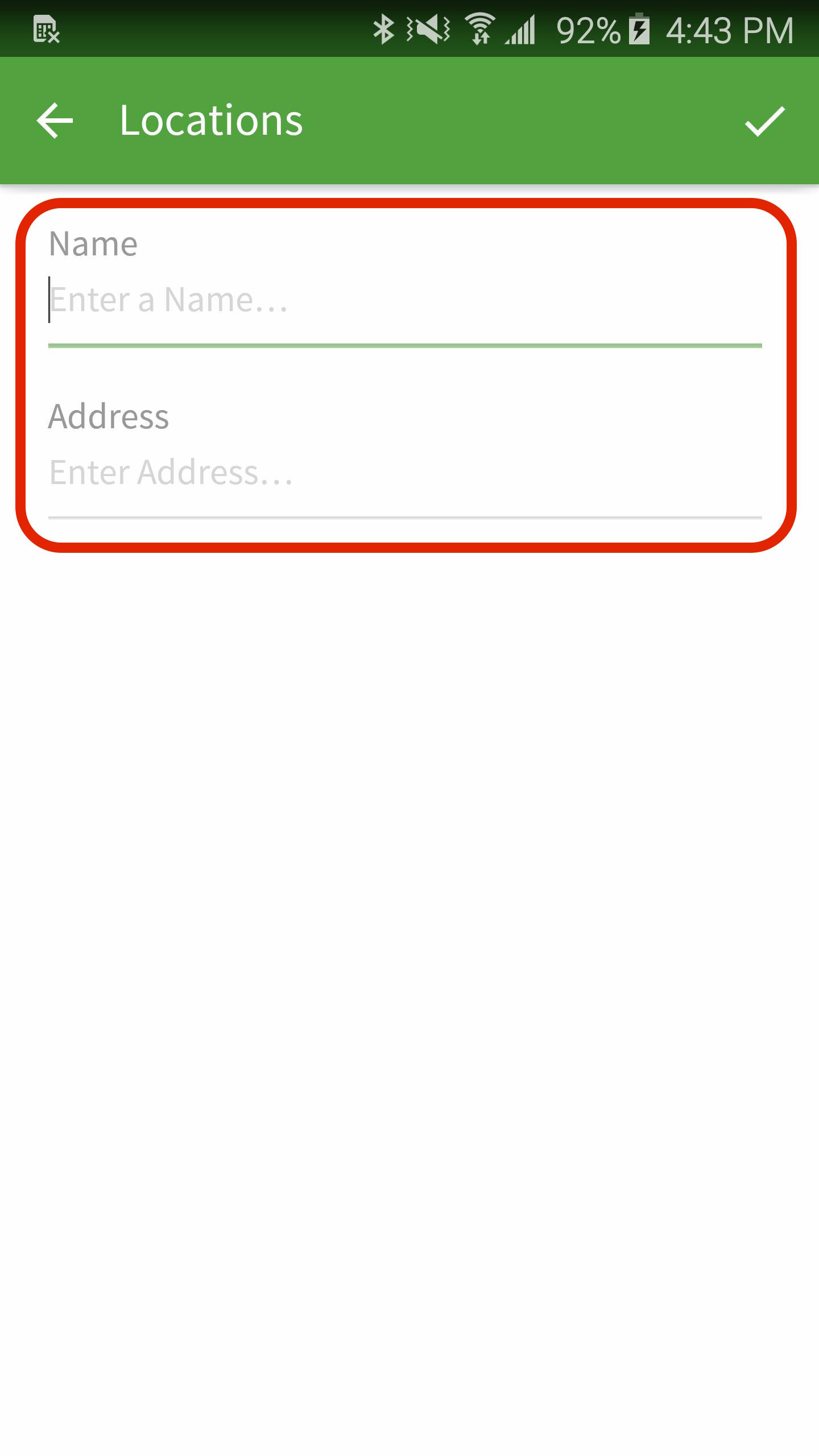 5) When you have completed adding the New Location information, click the Checkmark icon on the top right of the screen. If you do not click the Checkmark icon, your New Position's information will not be stored and you will need to start over.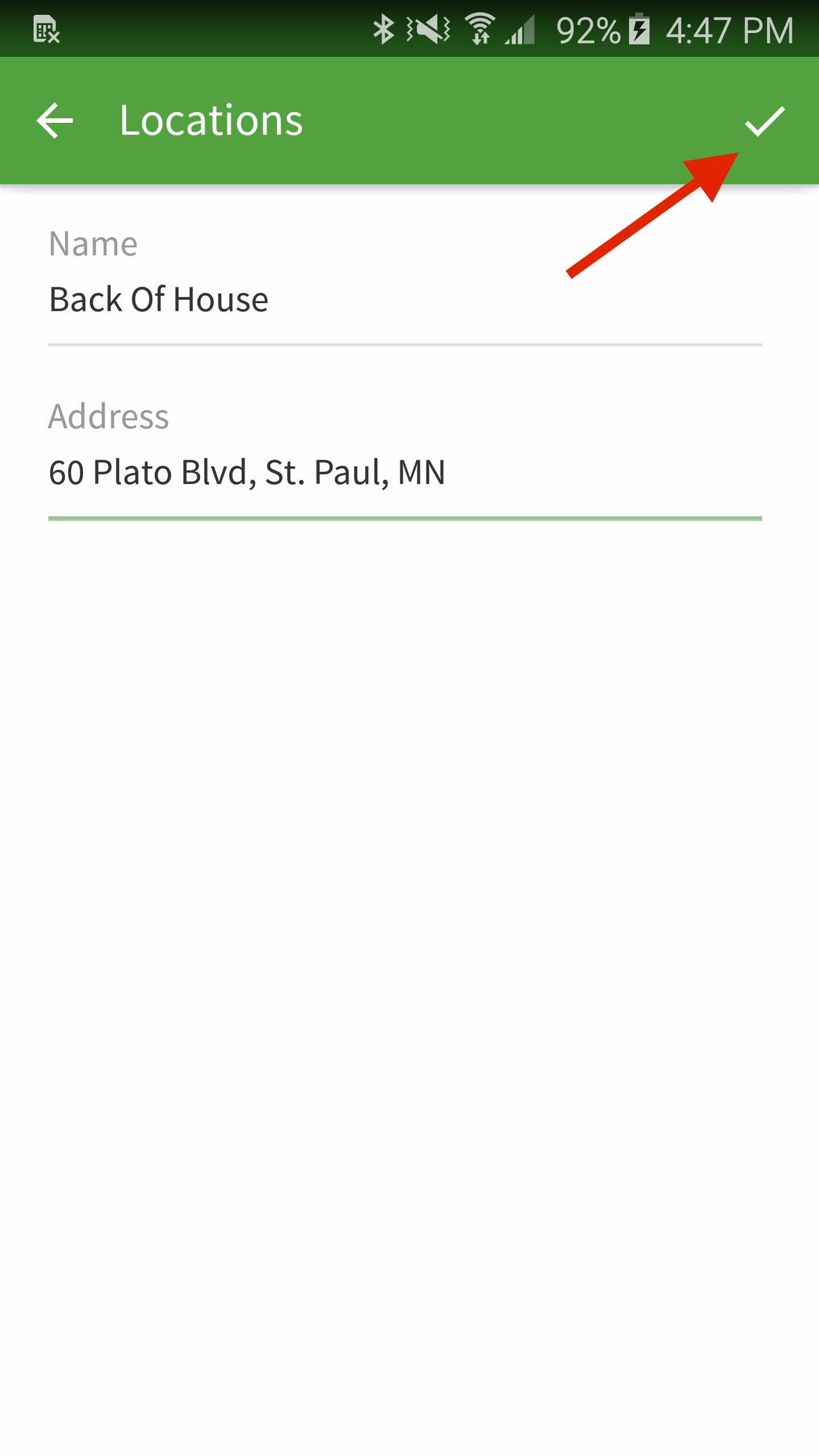 6) A message at the bottom of your screen will appear that states "Location Saved"