Overview
For quick data entry, you can create a time entry from a scheduled shift within a time sheet.
Steps
First, click on the Attendance menu option. Then select an employee's time sheet. When viewing the employee's time sheet, click on the Show Shifts button near the top right.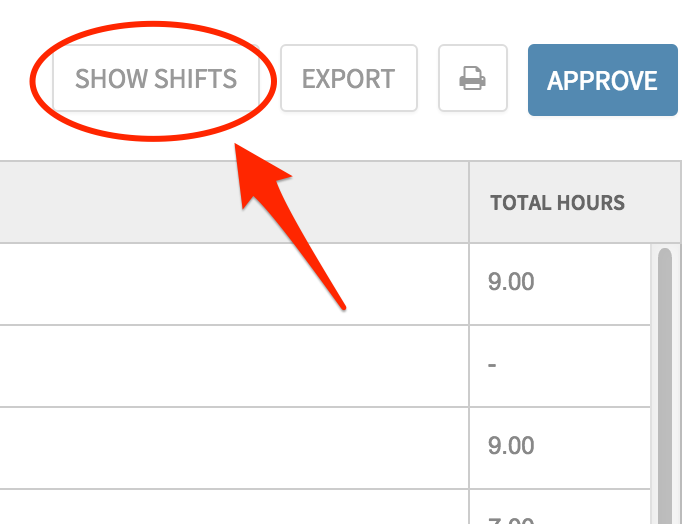 You should now be able to see the employee's shifts listed in the employee's time sheet.
To the right of the shift listing, there will be a plus icon. By pressing that icon, a time entry from the scheduled shift is created.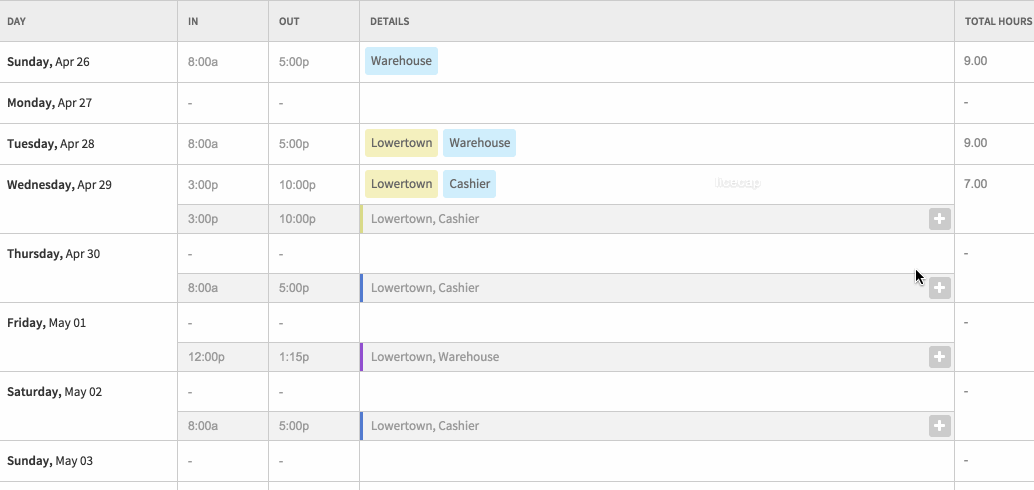 The scheduled shift's Position, Location and Job Site attributes will be preserved as the time entry is created.