Overview
If you are experiencing issues on the Android app, connect with When I Work's Customer Care Team to quickly address your questions! Learn about all the ways to get in touch with When I Work!
Things to do before you begin
Make sure the When I Work Scheduling app is installed on your Android phone.
Contact us
1) From the Android App, click on the Menu button on the top left of the screen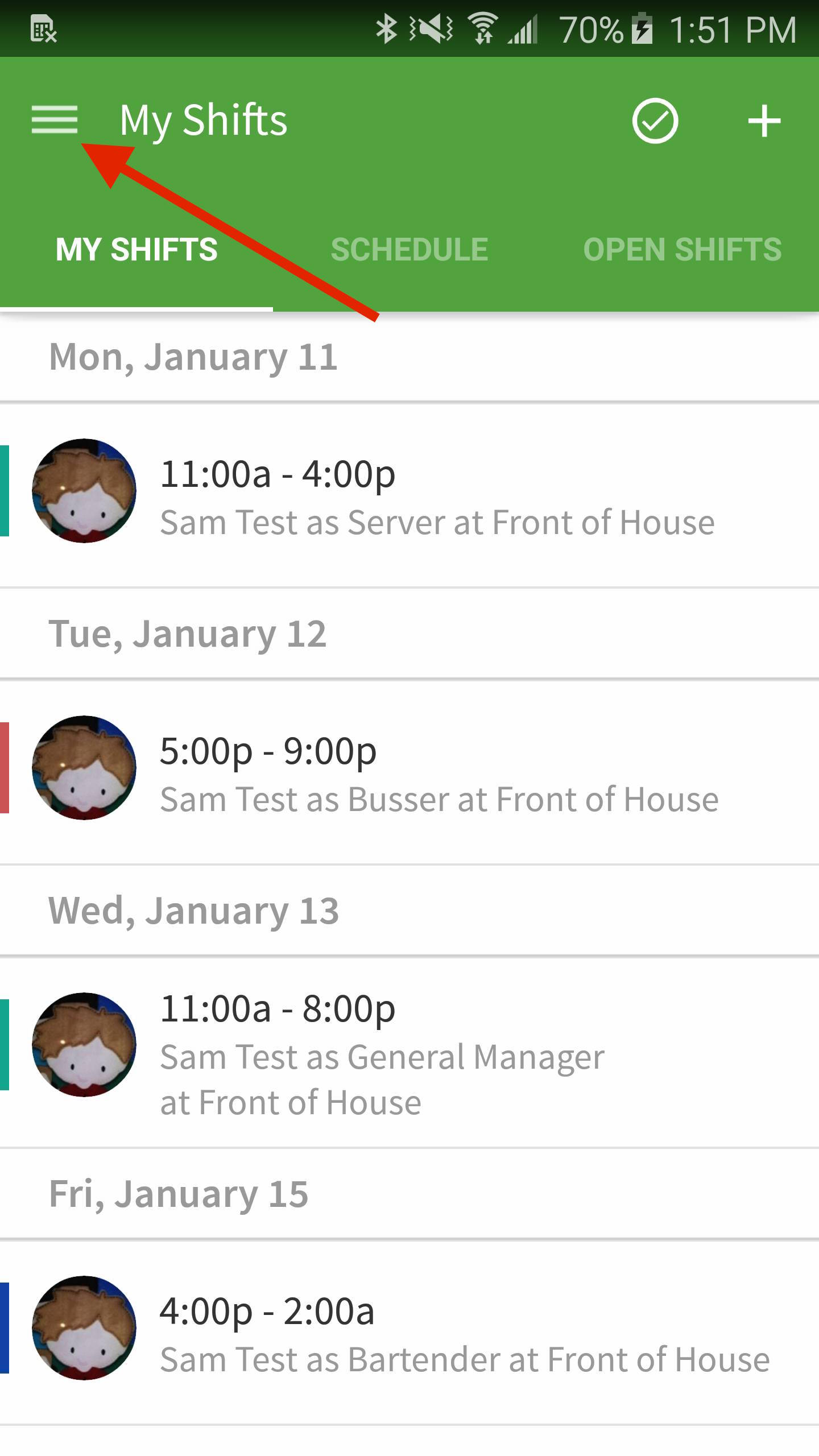 2) From the Toolbox list, select from:
Request Help
Report Bug
Suggest Improvement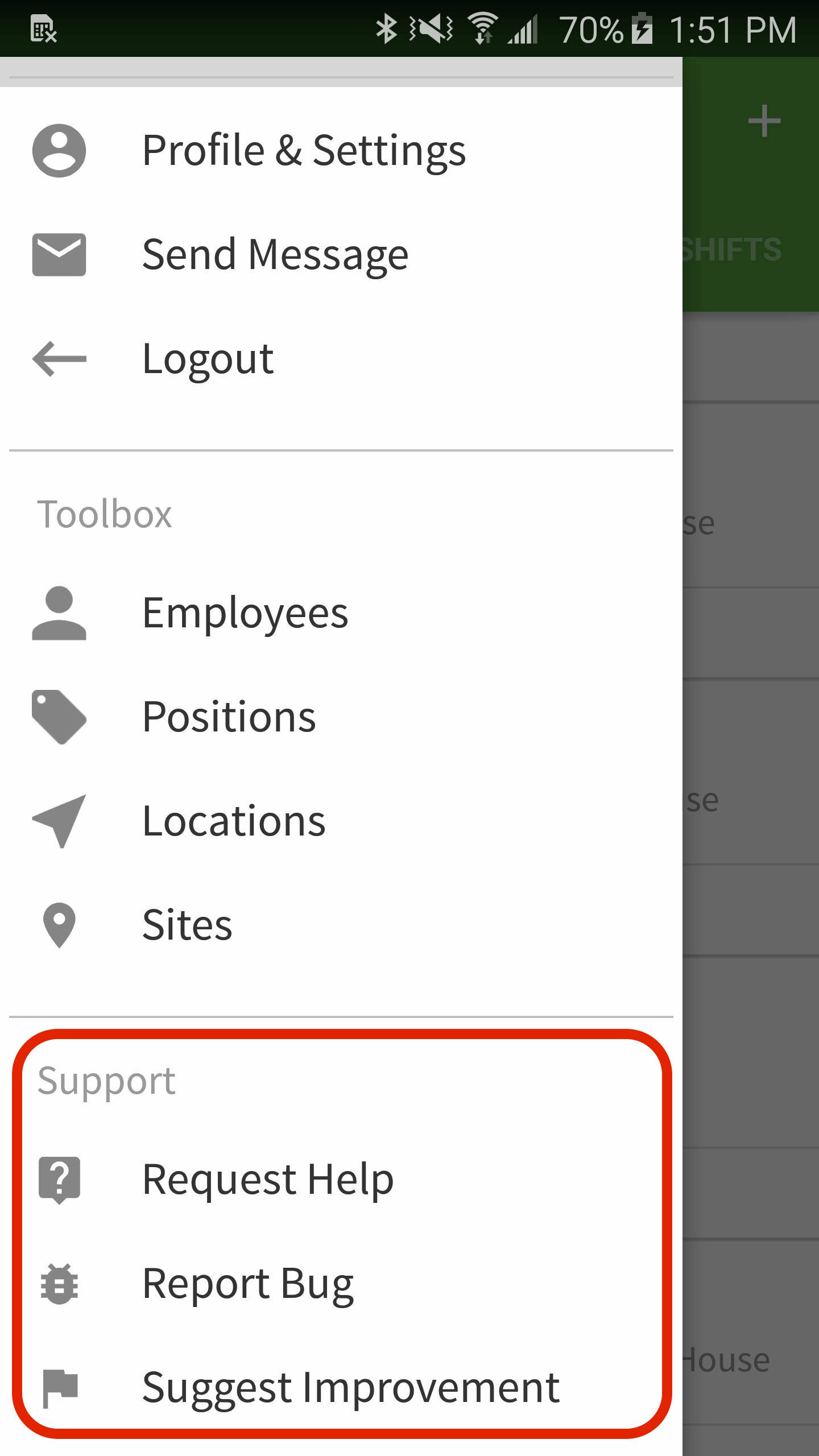 3) A popup will appear at the bottom of the screen asking which email service provider you want to use
4) Fill out the Ticket details and click "Send" on the top right of the screen. Our Customer Care Team will reach out to you shortly to answer your questions.