Overview
If your employer allows, you can clock in and out while you're logged into the When I Work Scheduling app for Android.
Clocking in without a scheduled shift
Tap Clock In? at the bottom of the screen.
Confirm that you would like to clock in by tapping Clock In.
If you're qualified to work multiple positions, you're prompted to select a position.
After you clock in, the app displays the time you clocked in.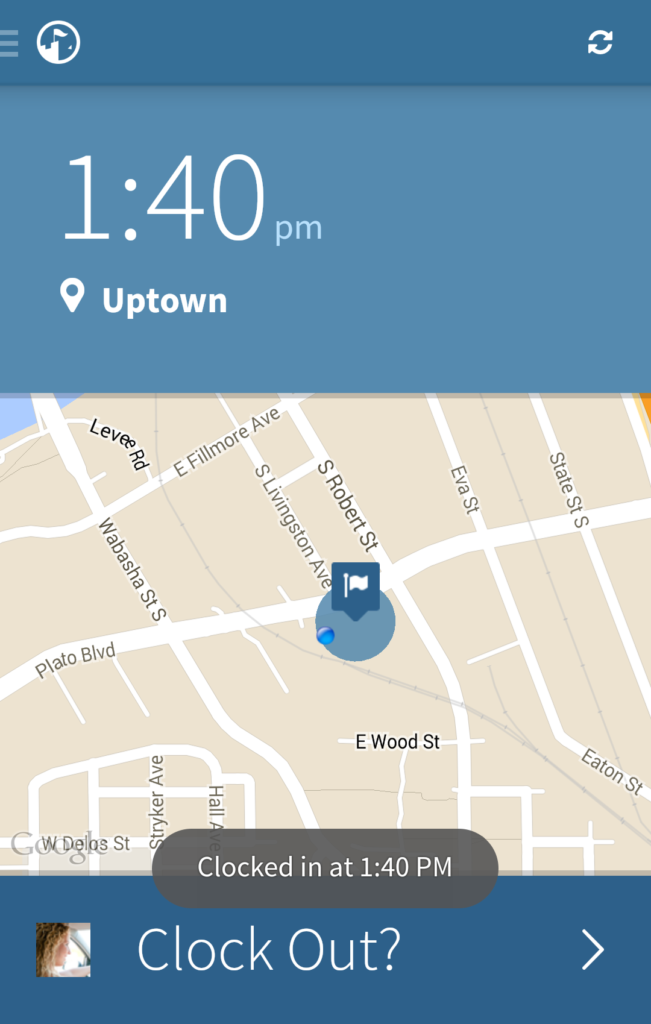 Clocking in for a scheduled shift

If you have an upcoming shift, you can see the details regarding the shift above the button to clock in.
Tap Clock In to clock in to your shift.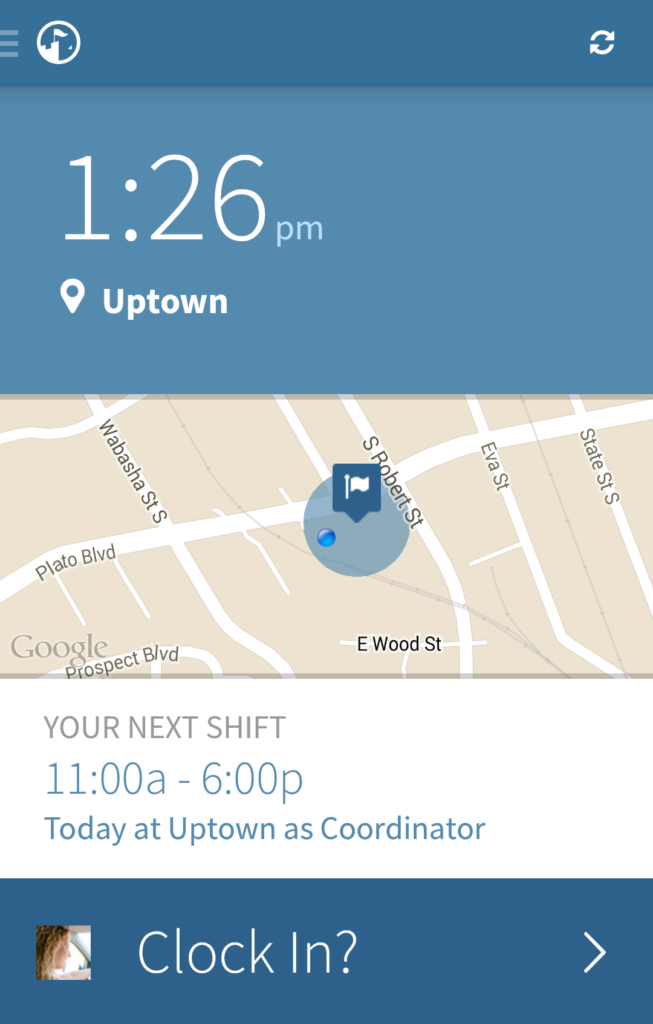 Troubleshooting
There are several reasons why you may be unable to clock in.
No shift to clock into
If a manager has set it up so that an employee must clock in within a certain number of minutes before a shift starts (30min, 15min, or 5min) and you try to clock in too early, you'll see a "There is no shift to clock into" message.
If you're a manager, make sure to let your employees know when you'd like them to clock in.
If you're an employee, be sure to check with your manager regarding their expectations.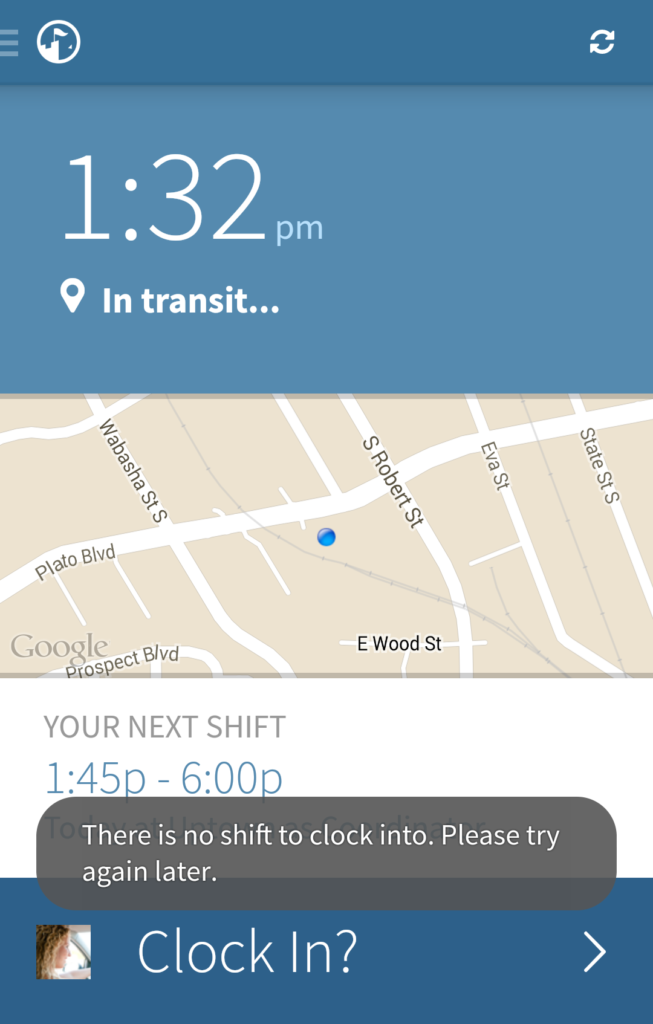 Incorrect location
If you're not at the scheduled location, you'll see the prompt below.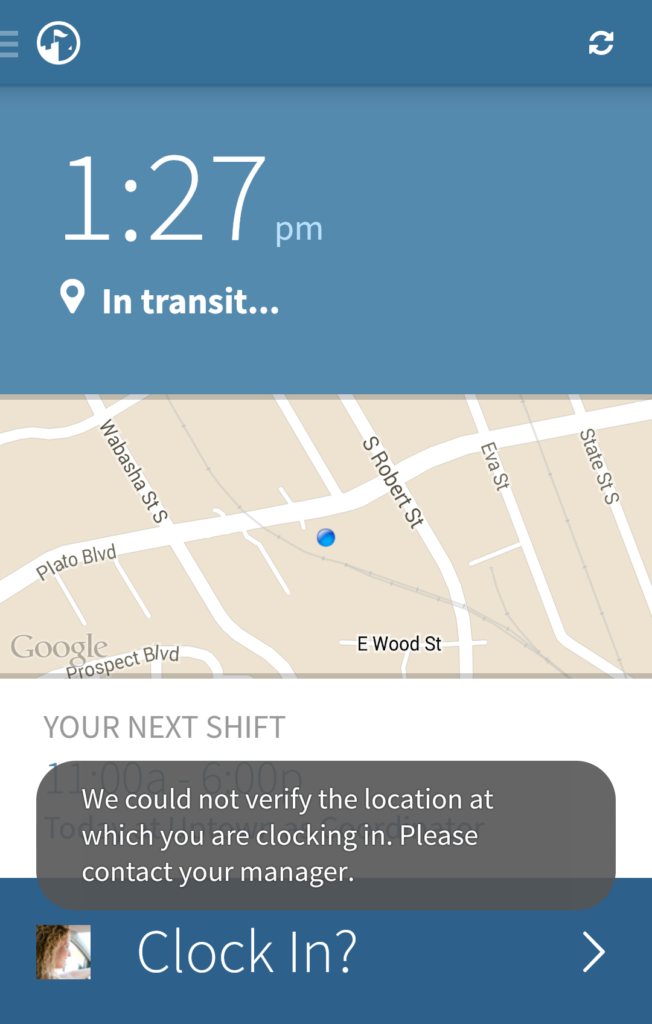 Depending on the preferences set by a manager, employees may be able to clock in even if they are at the wrong location.
If an employee does clock in at a wrong location, they will see a message that their clock in will be flagged for their manager to review.