Overview
As a Manager or Supervisor, you can clock employees in or out using the Time Clock & Attendance app for iPhone/iPad.
Things to know before you begin
This article contains images of the When I Work app on an iPhone. Although the app looks slightly different on an iPad, the app works the same on both devices.
Clocking an employee in or out
Select the second icon from the top when logged into the app.
Then click Clock others in or out.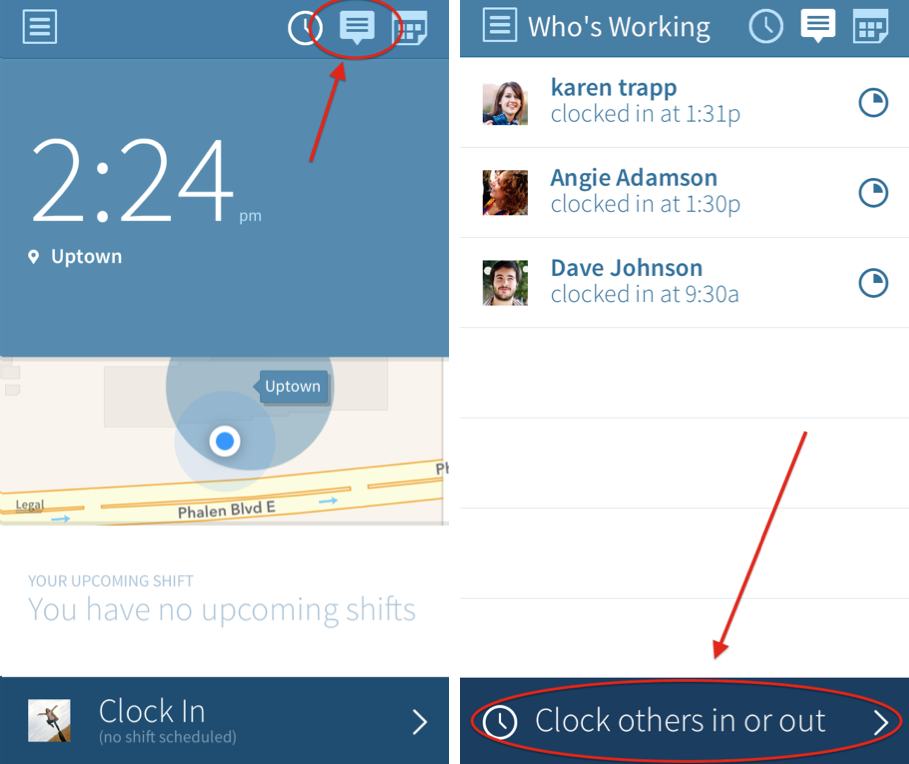 A list of employees will populate. Choose an employee to clock in or out.
After selecting an employee, a pop up will ask to clock them in or out (depending if they are being clocked in or out.)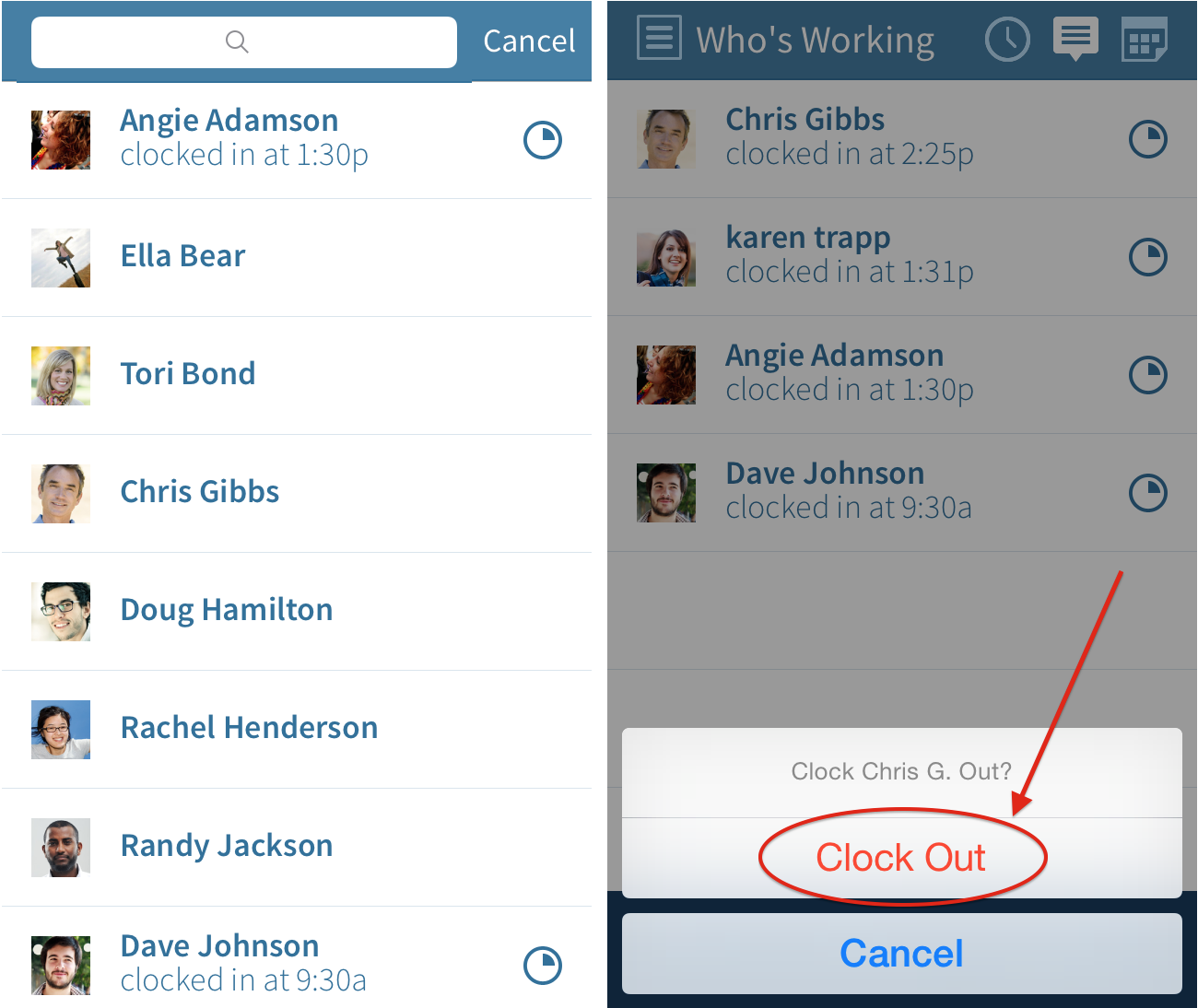 If any times need to be edited, it can only be done with a computer using the web app at this time.