Overview
Add a Custom Pay Period which will provide more flexibility to Account Holders and Managers with Payroll privileges. You can now form your custom Pay Periods that best fit your business requirements!
Custom Pay Periods also prevent gaps, duplications or overlapping Pay Periods.
Things to know before you begin
At this time, this feature is only accessible via the web app (on a computer).
By default, only Account Holders have the ability to Manage Payroll. Account Holder must edit a Manager's User Access Privileges and turn on "Can Manage Payroll" to provide Managers the ability to edit Pay Periods.
Edited Pay Periods are visible to Account Holder and all Managers who have the ability to Manage Payroll.
If the previous pay period is closed or finalized, the system will force you to start your next new pay period on the following date to prevent a gap between pay periods.
You can add as many Custom Pay Periods as needed.
The longest pay period can be up to 2 months.
How to Add a Custom Pay Period
1) From the Web App, go to the Attendance module
2) On the top left of the screen, click the + icon next to "Pay Periods"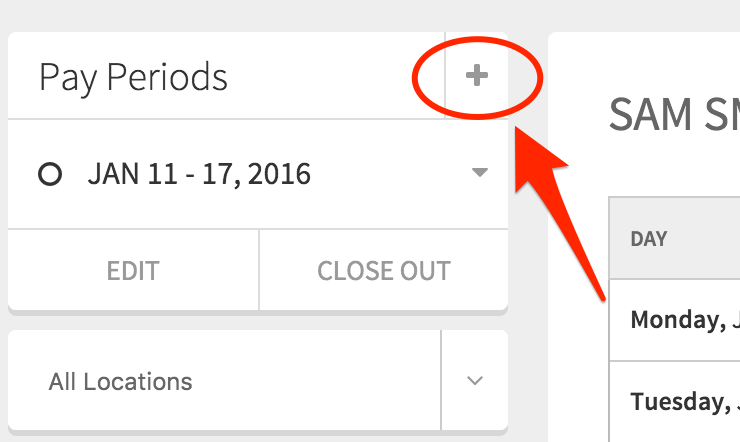 3) A popup will appear where you can set up your custom Start and End Date for the Pay Period.
NOTE: You can only create a pay period at the end of existing pay periods. A new pay period can not overlap or create a gap with another pay period.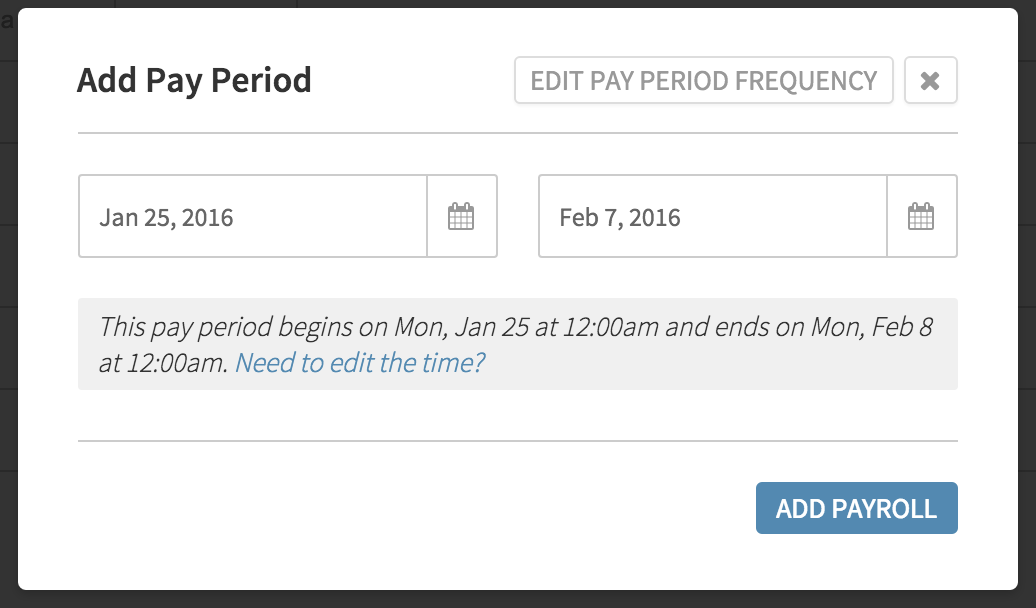 4) When selecting your End Date for the Pay Period, note the blue underline helping you visualize existing pay periods.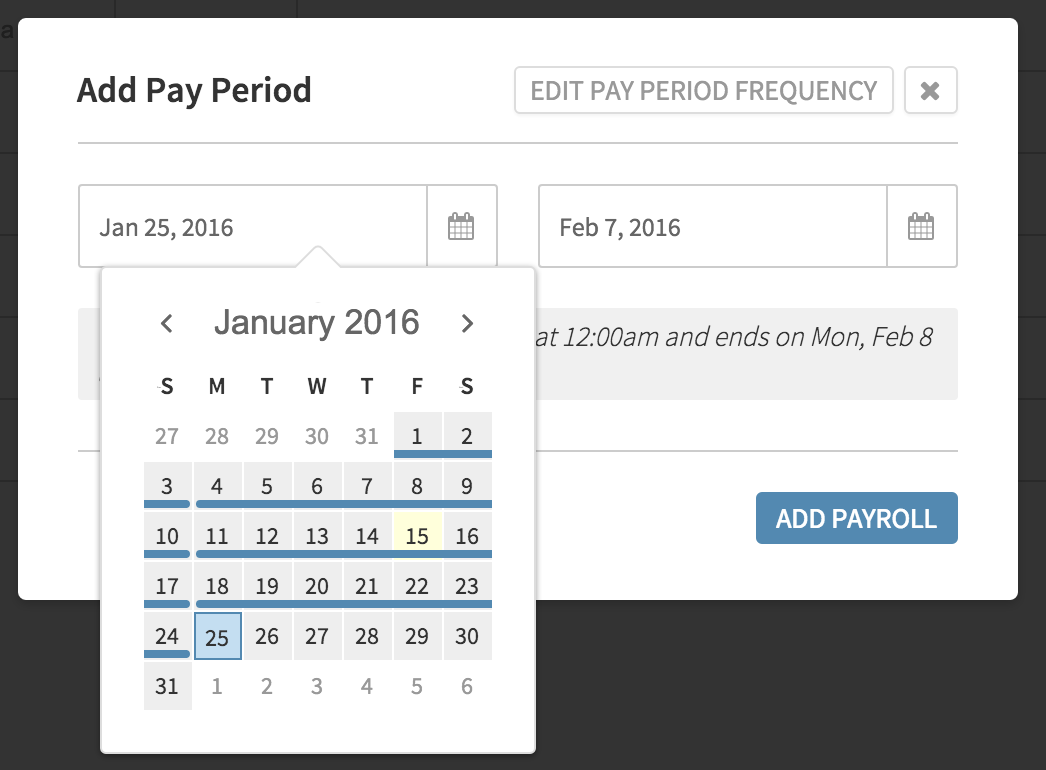 5) When you have completed setting up your custom Start and End Date for the Pay Period, click Add Payroll. If you do not click Add Payroll, your options will not be stored and you will need to start over.