Overview
Acknowledging shifts lets your employer know that you have seen your assigned shifts.
You can also acknowledge shifts from your computer or Android phone.
Things to know before you begin
Your employer may require shift acknowledgement:

If shift acknowledgement is required, you are automatically prompted to acknowledge your shifts when you sign in. All users are prompted to acknowledge shifts regardless of their access privileges in the app.
If shift acknowledgement is not required, you have the option to acknowledge your shifts.

Shifts that display an  icon have already been acknowledged.
Acknowledge your shifts when prompted
If your employer requires you to acknowledge your shifts, the app prompts you to acknowledge new shifts (scheduled in the next two weeks) when you sign in or open the app.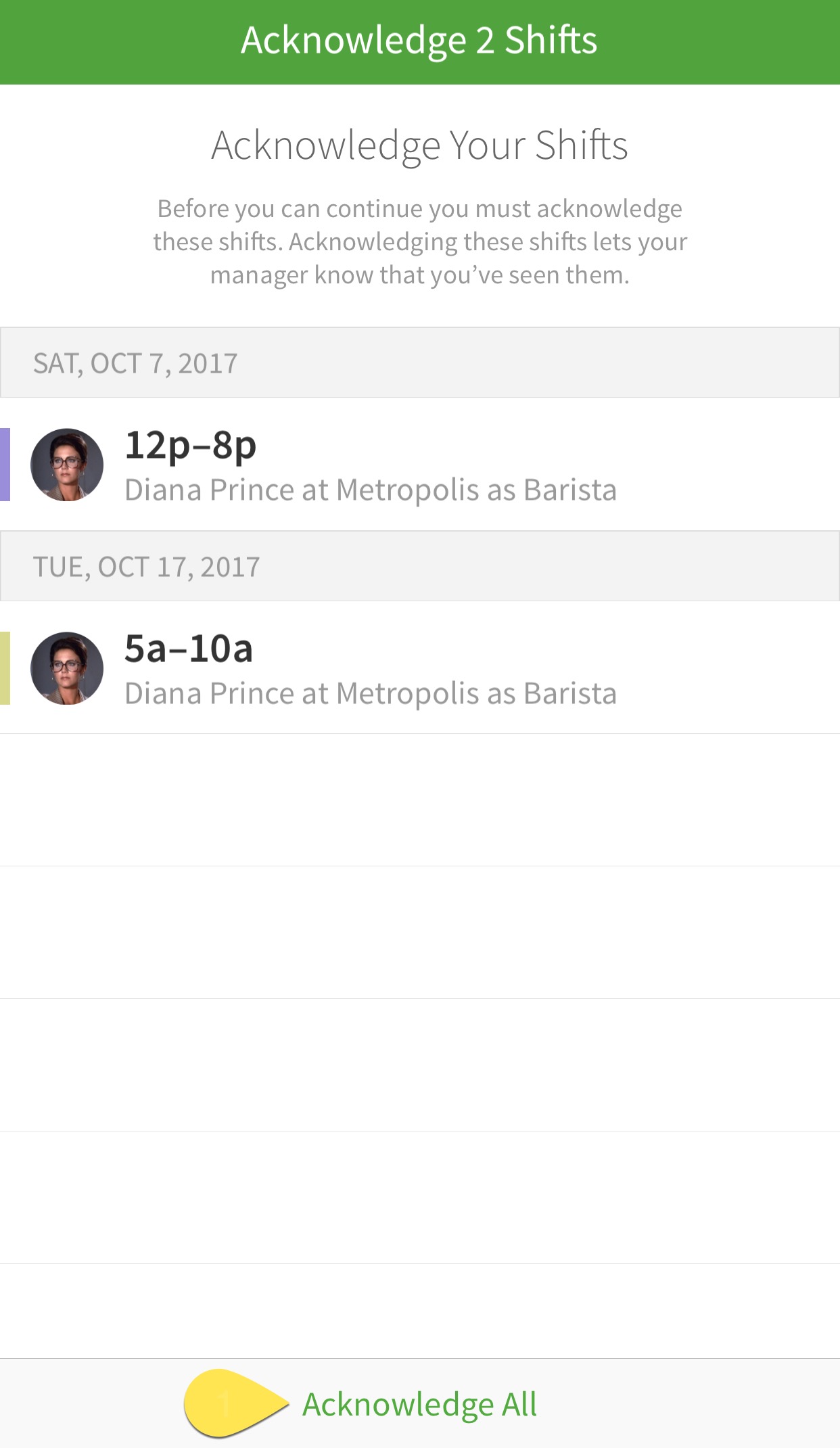 Tap Acknowledge All at the bottom of the screen to let your employer know you've seen your shifts.
Acknowledge shifts for a week
If your employer doesn't require you to acknowledge shifts, you can choose to acknowledge your shifts one week at a time.
From the When I Work Staff Scheduling app, tap Schedule  at the bottom of the screen.
On the My Shifts tab, swipe to the left or right to view the week with unacknowledged shifts.
Tap  in the top-right corner of the screen.If you don't see , there are no shifts to acknowledge for the week.
Acknowledge shifts one at a time
When you view a shift's details, the app automatically acknowledges the shift for you.